Just like we did with Xbox One, Nintendo Switch, PS4 and PlayStation 5, even the Xbox Series X | S consoles will have their exclusive list constantly updated. Before starting, however, it is right to make a premise. Within this article you will find all the games that will be released from the end of 2020 onwards, consequently all cross-gen games released at the end of 2020 are also included.
In addition to this, having all the games shared with the PC (the PC has always been considered a separate market) we have decided to catalog the exclusive Xbox Series X|S and PC. Therefore, expect to also see Flight Simulator or Halo Infinite, already expected for Xbox One, but which will receive improvements for Series X|S, but not titles released or coming out before the end of the year (2020) such as Grounded or Tell me Why.
The list will always be updated if new exclusives arrive and above all when some games lose their exclusivity due to their temporality. Our advice is to put the article in your favorites, so as to stay updated on upcoming titles. Later we will also introduce the links for any purchase decisions, so as to direct you to the stores where it will be possible to buy or not a certain title. All games on this list will be on Xbox Game Pass on day one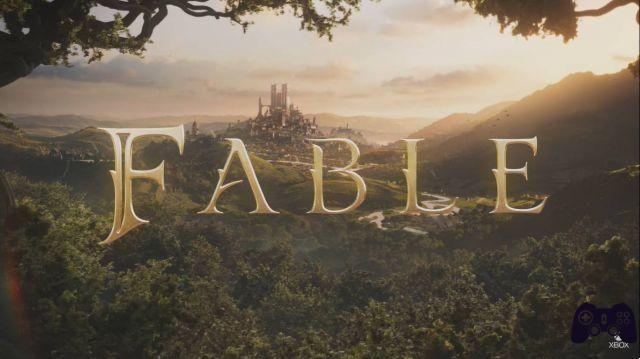 Xbox Game Studios
Microsoft's internal development studios are called Xbox Game Studios (here to find out more) in total there are more than 32 divided between main teams and small support software houses. In recent years, the Xbox Game Studios have strengthened enormously due to numerous acquisitions, going from 6 teams in 2017 to as many as 32 in 2022. A crazy result that will guarantee, at least for the near future, a series of exclusive level, diversified and especially available in the Xbox Game Pass subscription.
343 Industries
Alpha Dog
Arkane Studios
Beenox
Bethesda Softworks
Blizzard Entertainment
Compulsion Games
Double Fine
High moon studios
Id Software
Infinity Ward
inXile
King
Machinegames
Ninja Theory
Mojang Studios
Obsidian
Playground Games
Rare
Raven Software
Roundhouse Studios
Sledgehammer Games
Tango Gameworks
The Coalition
The Initiative
Treyarch
Toys for bob
Turn 10
Undead Labs
World's Edge
Xbox Global Publishing
Zenimax Online
Xbox also collaborates with external development studios for the production of exclusive IPs, differently for the exclusive time agreements, relegated almost and exclusively to independent teams.
Exclusive Xbox Series X|S games
| | | | |
| --- | --- | --- | --- |
| GAME | GENDER | WHERE TO BUY IT | EXCLUSIVITY |
| The Dusk Falls | Narrative adventure | See on the Xbox Store | Exclusive consoles |
| CrossFireX | First Person Shooter | See on the Xbox Store | Exclusive time console |
| E.C.H.O. Generation | Adventure | See on the Xbox Store | Exclusive time console |
| Forza Horizon 5 | Racing game Arcade | See on Amazon | Console exclusive |
| Gears Tactics | Strategic turn-based | See on Amazon | Console exclusive |
| Grounded | Survival | See on the Xbox Store | Console exclusive |
| Halo Infinite | First Person Shooter | See on Amazon | Console exclusive |
| High on Life | First Person Shooter | See on the Xbox Store | Exclusive time console |
| Microsoft Flight Simulator | Simulator | See on Amazon | Console exclusive |
| pentiment | Narrative adventure | See on the Xbox Store | Console exclusive |
| Scorn | Adventure | See on the Xbox Store | Time console exclusives |
| summerville | Platforming adventure | See on the Xbox Store | Time console exclusives |
| Slim Rancher 2 | Management adventure | See on the Xbox Store | Time console exclusives |
| Second Exctinction | First Person Shooter | See on the Xbox Store | Exclusive time console |
Exclusive Xbox Series X|S games coming soon
Ark 2 (2023)
Avowed (TBA)
Age of Empires II Definitive Edition (31 gennaio 2023)
Age of Empires IV (2023)
Cocoon (Exclusive time console - 2023)
Contraband (TBA)
Arab: Shadow Legacy (Time console exclusive – 2023)
Everwild (TBA)
Fable (TBA)
Forza Motorsport (Spring 2022)
Hellblade II Senua's Saga (TBA)
Kojima Production Project (TBA)
Lightyear Frontier (Exclusive time console – spring 2022)
Perfect Dark (TBA)
Planet of lana (Exclusive time console - 2023)
Project Mara (TBA)
Ravenlock (Time console exclusive – 2023)
RedFall (2023)
replaced (Exclusive time console - 2022)
Routine (Exclusive time console -TBA)
Scorn (Exclusive time console – October 21, 2022)
S.T.A.L.K.E.R. 2 (Exclusive time console 3 months – TBA)
Starfield (2023)
The Last Case of Benedict Fox (Exclusive time console – spring 2023)
The Outer Worlds 2 (TBA)
Warhammer 40'000 Darktide (Exclusive time console –TBA your console )