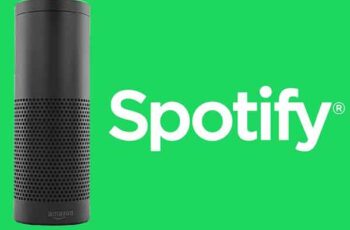 How to disconnect or unlink Spotify from your Alexa speaker and stop sharing data between your accounts. It takes a few seconds to disconnect Spotify from Alexa. You can disconnect Spotify from Alexa through the Alexa app or from the Spotify website.
Having your Spotify account connected to Alexa allows you to listen to music from any Amazon Echo device. If you disconnect Spotify from Alexa, you can always reconnect later.
If you use your Spotify account with Alexa to play music on your Amazon Echo smart device, you may need to unlink the account.
You may want to do this to fix a problem temporarily or permanently because you are closing your Spotify account. Either way, there are two easy ways to disconnect Spotify from Alexa.
We show you how to disconnect Spotify using the Alexa app for iPhone and Android devices, or via the Spotify website on your Mac or PC.
BEFORE WE GET STARTED: WHAT IS ALEXA AND WHAT CAN IT DO?
Before we get to the heart of this guide, I want to focus on the features of the device we're talking about and give you some facts you might find useful. Alexa is a modern artificial intelligence tool , the personal and voice assistant that we would all like to have at home able to interact with us and connect to our devices.
Alexa is a very useful and intelligentvoice control system that has revolutionized our lives in recent years. When we talk about Alexa we inevitably talk about the Amazon Echo, speakers of various sizes that allow you to perform a multitude of operations after being connected to the Internet.
Alexa is a valid voice assistant created by the e-commerce giant to help its users perform various functions, such as listening to music directly from streaming services like Spotify, setting alarms and important reminders, listening to news about the weather, traffic and any other topic. It can also be used to turn down the TV volume and many other extraordinary operations.
Based on a Cloud system, Alexa is nothing more than the vocal soul of the Amazon Echo, useful and interesting smart speaker devices that are becoming popular in our country in recent years. With Alexa you can really do a lot of coasts, just give it a command and it executes, a kind of Siri but more intelligent and sophisticated from a technological point of view.
Alexa can be easily used on both Android and iOS devices, just download the app on your device, set it up and customize it.
Well, after providing you with this general information or just refreshing your memory, we can move on to the heart of our guide and discover together how to unlink the Spotify music streaming platform from Alexa acting on both mobile devices and computers.
How to disconnect or unlink Spotify from Alexa using the Alexa app.
Open the Alexa mobile app on your iPhone or Android device and tap the menu icon on the top left (looks like three horizontal lines).
Tap "Settings."
Tap "Music & Podcasts."
The Music & Podcasts page lists all the services currently connected to your Alexa (and also allows you to link new services). Find "Spotify" in the list and tap it.
On the Spotify details page, tap "Disable Skill" and confirm your choice.
How to disconnect or unlink Spotify from Alexa using the Spotify website
In a web browser on your Mac or PC, go to the Spotify website and log in to your account.
Click "Profile" in the top right corner, then click "Account".
In the list on the left, click "Apps."
Find "Alexa" in the list of applications with access to Spotify information, then click "Remove access". Confirm your choice.
If you have disconnected your Spotify account from Alexa, but then decide you want to reconnect, you can do so at any time. See our article "How to connect Spotify to Alexa" for more information.
To read more:
How to connect Spotify to Alexa and set Spotify as your default music player.
How to connect Spotify to Alexa
How to connect Spotify to Amazon Echo
How to enable Alexa skills: 3 different ways.
How to make and answer calls with Amazon Echo