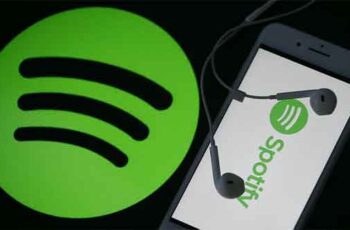 How to recover deleted playlists on Spotify using the platform's website. You can easily recover a Spotify playlist that you deleted by mistake. You can restore Spotify playlists if you've accidentally deleted one or just changed your mind.
To recover deleted songs from Spotify, you will need to open Spotify in a web browser and go to your account page, where you can choose the option to recover playlists. It may take some time for the recovered playlist to reappear in your Spotify library.
If you delete a Spotify playlist and later regret that decision, don't worry - Spotify has a sort of "cancel" button that allows you to recover a playlist that you have deleted.
Of course, you should always think carefully before deleting something and Spotify makes you confirm your delete command before sending your playlist to the trash. Here's how to recover a deleted playlist in a desktop browser.
Recover Deleted Spotify Playlists on Desktop (Windows and Mac)
Open the Spotify desktop app and click on your username in the top right corner. When the drop-down menu appears, click on "Account" . You will now be taken to the Account Settings page in a browser. Alternatively, you can also go directly to the Spotify playlist recovery page from this link.
Log into your Spotify account using your credentials if you used the direct link. Once logged in, go to the section "Retrieve playlist" from the side bar of the sinistra.
Next, you will see a list of playlists that you have deleted in the last 90 days. Spotify will show the playlist title, the total number of songs and the deleted date so that you can easily locate the playlist you want to restore. Locate the Spotify playlist you want to recover and click the "Restore" button next to it.
That's all. You will now see the restored playlist at the bottom of the playlist section in the Spotify desktop app or web player. It goes without saying that you can click and drag a restored playlist to move up for quick access.
Recover deleted Spotify playlists using mobile app (Android and iOS)
Unfortunately, Spotify doesn't offer a way to recover deleted playlists within its mobile app. Instead, you'll need to log into your Spotify account on a web browser to do this. The steps are similar to what you get on desktop, and here's how you can recover Spotify playlists on Android or iOS.
Visit Spotify playlist recovery page from this link and log into your account. After logging in, you will see all your playlists deleted in the last 3 months. Here, choose the playlist you want to restore and tap the "Restore" button.
You can then open the Spotify app to access the restored playlist. To make it easier to find your playlist, switch to the "Playlists" tab in the Library. You can also sort playlists by "Recently Added" to bring the restored playlist to the top. And if you want it to stay on top, long press the playlist and tap the "Pin playlist" option.
How to connect Shazam to Spotify
How to recover deleted playlists on Spotify
Open your Spotify account page in a web browser and log in if you aren't already.
In the left navigation pane, click "Reset Playlist".
Find the playlist you want to restore and click "Restore".
The playlist should appear in your Spotify account within a few minutes. If not, try closing and restarting the Spotify app. Or, if you still haven't managed to recover the playlist from Spotify after a few minutes, create a new playlist and you should see the restored playlist reappear in your library.
Further Reading:
How to sign up for Spotify Premium
How to connect Spotify to Waze
How to connect Shazam to Spotify
How to download and install Spotify on Chromebook
How to move Spotify playlists to another account or service