The latest Spotify update went to interfere with the proper functioning of another Android application, Clock. The latter, thanks to a novelty introduced in 2019, allows you to set the alarm by going to choose songs via Spotify, in fact, but also Pandora and YouTube Music. With the update in question, however, even after turning off the alarm, the alarm continues to go off.
La patch 8.5.43.724 this week has caused a very annoying inconvenience. When the previously set alarm sounds, even after turning it off, it restarts. It employs us three minutes to resonate, even if the music in question appears to be paused on Spotify. Another annoying aspect is that the playback is not continuous, but is referred to as "stuttering".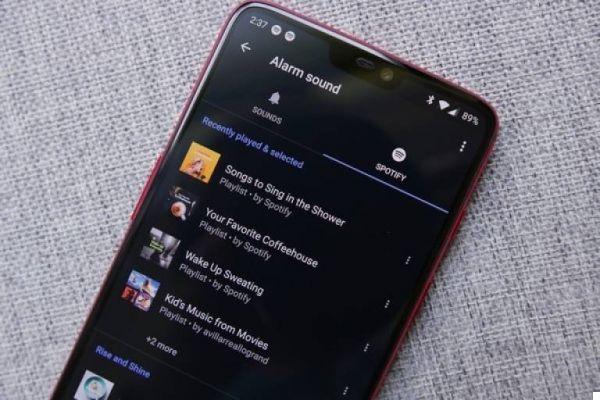 The problem was brought to light through the discussions on Reddit. Many of these concern Google's smartphones, especially i Pixel 4, but also i Pixel 3. The fact that the fault of this interference is due to the Spotify update is a certain thing. Tests with previous versions were done and the problem did not arise.
Choosing your favorite tunes is the best way to wake up, a recent study has even shown. With this premise, the Alarm clock function of Watch turns out to be perfect except that there are often drawbacks. They occur every now and then when the various streaming music playback applications update. It's normal. The only thing to do in these cases is to wait a fix patch from Google and temporarily disable the integration by users.