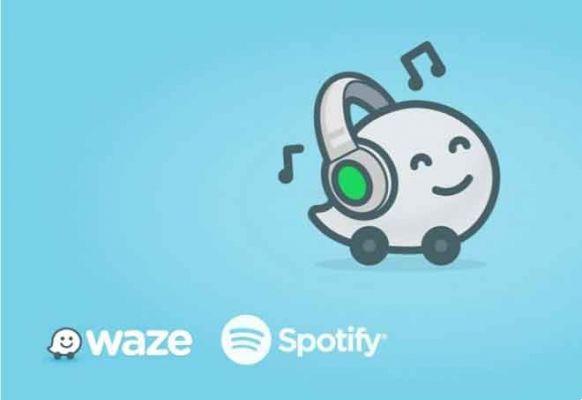 So you want to know how to connect Spotify to Waze? You can connect Spotify to Waze and start listening to music and playlists through the navigation app, through a very simple procedure. The feature is free for all users of the music app (even those on the free plan) and allows you to play audio without having to switch applications. Find out how to connect Spotify and Waze.
How to connect Spotify to Waze
Waze is compatible with a large number of music applications, and once connected, you can control them from within the navigation app, without the need to switch between apps.
The user just needs to install the music app he wants to use with Waze on his mobile so that he can find it and offer integration. Waze supports the following music apps available on iPhone and Android:
Audiobooks.com;
Castbox;
MX Music course;
Deezer;
iHeartRadio;
NPR One (Android only);
NRJ Radio;
Pandora;
radio.com;
Scribd;
Spotify
Stitcher;
TIDAL;
TuneIn (normal and Pro);
Youtube music.
The method for linking any music app is always the same, no matter which one you choose. In this example, we will explain how to connect Spotify to Waze.
Open Waze and tap the icon in the form of a musical note;
Tap the Spotify icon;
Waze will ask you to open Spotify, tap "Open";
In Spotify, the app will ask you to open Waze, tap "Open";
The music app and Waze will be linked;
Tap "Open Spotify" to start playing songs and playlists.
To access Spotify via Waze, tap the app icon on the home screen, which will replace the music note. Unlike what happens with YouTube Music, the ability to listen to Spotify songs within Waze is available to all users, both with the free plan, as well as for Spotify Premium subscribers.
To switch between Waze-linked music apps, do the following:
Tap the Waze linked app icon on the main screen;
Tap "Audio app", "Settings";
Tap "Disconnect" next to the connected app;
Go back to the previous screen and select another app installed on your phone.
You are ready. If the app is not installed on your phone, you can access the Apple App Store or Google Play Store from Waze. In both cases, the compatible music app must be installed and configured on the iPhone or Android. We wrote for you: How to move Spotify playlists to another account or service
Further Reading:
How to connect YouTube to Waze
How to disconnect Spotify from Alexa
How to connect Shazam to Spotify
How to connect Spotify to Alexa
How to recover deleted playlists on Spotify