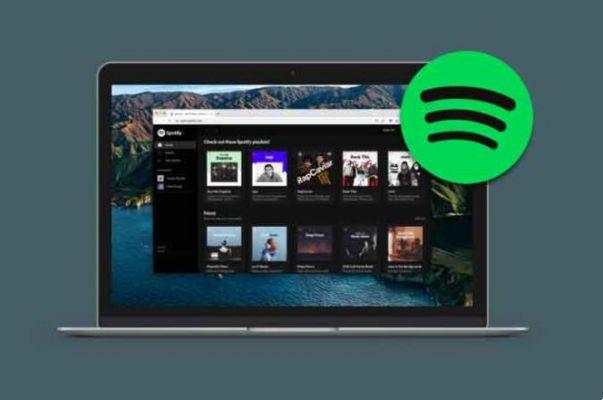 Spotify is available on many platforms, but it also comes with a web player. Many people I know prefer the web player instead of the desktop or mobile apps. Especially those who spend a lot of their time working at their desk. But what to do when Spotify Web Player is not working for different Spotify users. There could be so many reasons why the Spotify web app is not working and some could be browser related. Others might be due to the web app itself.
1. Windows N Edition
What version of Windows do you have on your system? Microsoft notes that N versions do not ship with multimedia and app features immediately available. You will need to download the Media Feature Pack before you can use Spotify, even in your web browser. After all, the browser is also an app installed on Windows, right?
2. Check your browser and extensions
We will check if there are any problems with your browser or with one of the extensions you have installed. Some media extensions may also interfere with the Spotify web player.
Open Incognito mode and check if you can run Spotify. If so, one of the extensions is at fault. Disable all extensions and then re-enable them one at a time to see which one is causing the conflict.
If not, it's a browser problem. A quick way to check this is to use a different browser. There are many such as Brave and Firefox, to name a few.
If you're using an ad blocker, you'll need to add the Spotify URL to your whitelist or trusted sites list.
3. Clear your browser cache and clear your cookies
This is a continuation of the previous point. Cookies and cached data can break web apps causing errors like the one you face where Spotify web player is not working.
We have already talked about how to clear the cache and cookies on Chrome and Microsoft Edge. The steps are more or less similar for other browsers as well. Open the settings and search a little or look under the privacy menu.
4. Enable protected content
Are you getting an error that says "Playback of protected content is not enabled" or something similar? It's an easy fix.
Step 1: open your browser settings. I am using Google Chrome as an example. Go to Settings> Site Settings> Additional Settings> Protected Content.
Select "Allow sites to play protected content option" here. You can also paste it into your browser to save time.
chrome://settings/content
5. Multiple devices
One user found that using Spotify on multiple devices can actually confuse the web app. This may also have something to do with Spotify Connect. Are you using the same Spotify account to listen to music on a different device? Maybe one of your family members? Check it out.
One way to fix this is to open the app and select Web Player at the bottom of the screen.
Try switching between devices like Chromecast to stream Spotify. Then go back to the web player. The temporary switch could help you restart Spotify web player.
5. Log out anywhere
You can log out of Spotify from all devices on which you use the same account to stream music. The option is located on the Account Overview tab under the profile on the web.
6. Change position
Did you use Spotify when you were on the go? It could be that the Spotify web player has not updated the location of your device. One user found that switching positions in the profile helps.
Step 1: open the following URL and replace "us" in the URL with your country code: it, us, de, fr, etc.
https://www.spotify.com/in /
Step 2: open your profile settings page, which should be located here.
https://www.spotify.com/us/account/profile /
Step 3: select your country from the drop-down menu. After that, you can save your changes.
Reload the Spotify web player and check again if it works.
7. Quick update
Hotfix is ​​how a Spotify user found a weird way to fix Spotify not working with browser error. You can click the album cover of the track you're trying to stream a couple of times quickly and the play button should appear. When it does, hit the F5 or the refresh button. You can repeat this solution a couple of times if the play button doesn't appear immediately.
Unlimited songs on the go
Spotify has apps on many platforms, and you can easily download their desktop app for both Windows and macOS. The web player is not the only option and it only slows down the browser, causing delays. You don't want it, especially when you work. However, if you wish to continue listening to the songs on the web player, one of the previous suggestions should have solved the problem forever.
Further Reading:
How to download and install Spotify on Chromebook
Spotify keeps disconnecting, 7 solutions
How to disconnect Spotify from Alexa
How to recover deleted playlists on Spotify
How to delete Spotify account