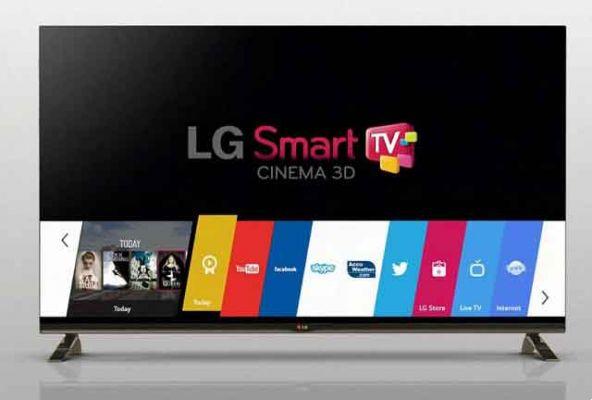 Today we bring you a small collection with the best apps for your LG Smart TV with WebOS operating system, so that you can install the best Smart TV apps to improve its functionality. Unfortunately the WebOS catalog is quite sparse in terms of applications, but we have managed, as we did with Tizen TVs, to create a list of LG TV apps for it.
The idea is to offer you the most essential applications. Many of them I am sure you are familiar with, although you would like to know that they are native to WebOS, you do not need to connect external devices or dongles to the TV to use them. But in addition to the famous ones, we also included some lesser known ones we tried and it seemed to us that they deserved to be included in the twenty LG Smart TV apps on the list.
With this list you cover the most essential functions and the best ways to download and use all kinds of content. But as we always say, if we have left out any other LG TV app you know and you want to recommend it, don't hesitate to propose it in the comments section.
Best Smart TV Apps on LG Store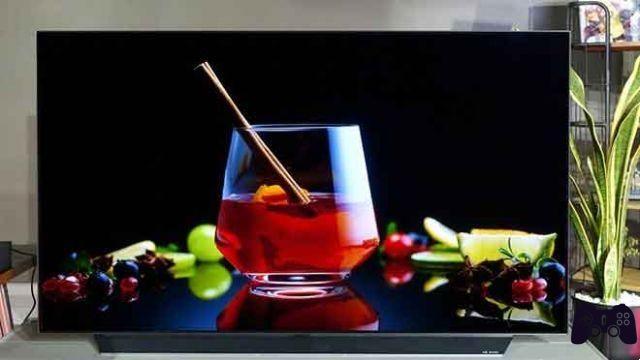 1. AccuWeather - Best Smart TV Weather Apps
And let's start with what is one of the most popular weather applications in the field of smartphones, which also has its own application for televisions. With it you will be able to achieve weather information from any location in the world, perfect both for knowing if it will rain tomorrow in your city and if you can spend a sunny weekend during the getaway you are planning.
The application will allow you to store the most visited locations to obtain detailed weather information, with radar or satellite, as well as forecasts for the next few days. There is little else to say, if you are one of those who want to see these things on TV, it is the best alternative.
2. Amazon Alexa
An application created by Amazon for turn your TV into a smart screen with Alexa. Using voice commands, you can perform the same interactions you do with Alexa on other devices and even control other devices or your smart home from the TV. It also serves to put music or other content without having to search for anything, Alexa does it for you.
3.Amazon Prime Video
If you have Amazon Prime, you also have Prime Video and with this platform you access hundreds of series and films of all kinds. You also have your own productions, which without being as big as Netflix or having that halo of HBO quality, try to find a balance between both concepts.
Another advantage of this service is that the remote controls of many high-end LG TVs have a dedicated button, which makes it extremely easy to access your catalog on the LG app Store instantly.
4. Apple tv
Apple may have been one of the last to offer streaming content, but it's putting a lot of effort and spending a lot of money on proper names trying to gain a foothold in the industry. Even so, it is a somewhat Frankenstein and confusing application, because it intends to propose two services in one, something that if you're not used to it can confuse you.
On the one hand, there is Apple TV, the service that offers you a large catalog of films and productions that you can buy or rent. And then you have Apple TV +, the streaming service created by Apple itself and with its contents. It doesn't have much at the moment, but it has big names in film and television.
5. Blackdove
One of the tricks of LG WebOS is its function of turning your TV into a digital picture frame on which relaxing images are projected. Well, with the BlackDove platform application, you will be able to take this concept to a new level. Your TV will have amazing artistic screensavers perfect to leave in the background while you are together.
The application has a series of free wallpapers that will already be used to give a touch of color and distinction to the room. And in exchange for some micropayments you can also buy others. But again, if you like the feature but don't use it too much, the free template should be enough.
6. DAZN
DAZN is a streaming service dedicated entirely to sports broadcasting, such as Premier League, Moto GP, Copa del Rey soccer, UFC, boxing and more. Therefore, if you are a sports lover and you are subscribed to this service, its application for Smart TV will facilitate its viewing without having to resort to third-party devices.
7. Device information
It is an application with which you can view a file with all the data of your TV, from its measurements and resolution to the firmware version, through the network it is connected to or the specific model name or even if it is connected to the Internet or to your IP address.
Here I don't want to deceive you. The application interface is very ugly and takes up very little screen space. However, if you always want to have your most essential information at your fingertips without having to resort to the classic of searching for the model on Amazon to get your file, it can help.
8. Earth Online
If you love outer space, this is a great little app you shouldn't miss. With it you you will connect directly to the live streams of the International Space Station without having to search for the specific applications where they are broadcast and the channel on which they are broadcast. It is to open the app and start seeing the planet earth from space.
9. HBO
HBO is another of the largest streaming platforms in the world and is particularly popular thanks to the high quality of almost all of its productions. To its detriment it can be said that the Smart TV application is not as glossy as that of other competitors, and that it does not have a dedicated button like Netflix or Prime Video, but in its favor you have the undeniable reality that there are in its catalog absolutely essential series.
10. Internet Speed ​​2
An application as simple as it is effective. As the name indicates, it knows how to perform a connection speed analysis of your TV. You will be able to know the PING, download speed and upload speed that are reaching the device.
11. MyTuner
Ok, yes, your smart TV is already capable of capturing radio stations through the antenna, but you may not listen to them all or you prefer to have an interface that combines them better. Then, MyTuner is an Internet radio application with which you will be able to acquire the most important stations in your country in a very similar way to their official website.
And there's more, because MyTuner It also lets you choose podcasts in your country and, if you are not satisfied, you can change the country to search for the main stations and podcasts of any country in the world that you select from your list.
12. Netflix
Netflix needs no introduction either, as it is one of the best streaming services you can find. It is famous thanks to a good collection of world-class productions and international fame, and especially for the large amount of content which it generates so that you always have something to see and which is not available on other platforms.
Its LG Smart TV apps are pretty much the same as what you can find on other devices, and it's not lacking in features. Additionally, Netflix has the distinction of being one of two services that has its own control button on many higher-range LG TV models.
13.Plex
Plex is one of the most loved services by all those who want to set up their Netflix or Spotify. You just have to install its server application on the device which is always connected and with the content you want to see, then you can see that content on any other device.
And of course, the native LG webos application means you won't need to connect external devices to your TV to be able to watch all the content you have in Plex on it. A good solution for fans of the series and music lovers, which improves with perks such as the free movies offered by the service or its paid subscription Plex Pass to get even more benefits.
14 Spotify
The music streaming service par excellence also finds its place in the application catalog of your Smart TV with WebOS, which will allow you to listen to your favorite music on television. This can be quite practical especially if you have a good sound system connected to your TV, as you can get the most out of it.
Most importantly, Spotify allows you to manually decide which connected device you want to listen to playback in its mobile application, which means you can choose to be on the TV and use the mobile app as a remote control. And it's not that the TV app interface is bad, but you definitely control it better with your mobile.
15. SS IPTV
This is a great little update if you have the ability to watch IPTV channels. I have to say that I have tested several apps to take advantage of this technology in WebOS, and this has been the easiest to use. You don't have to register or do anything from your PC, all you have to do is write the URL of the PlayList with the channels you want to see online and that's it.
The application is of Russian origin, and when you install it you have a handful of channels from that country and access all national channels that reach you via antenna. However, you can create playlists in which you manually note the URL you want to download them from.
16. Twitter
Twitch has become a heavyweight in the world of full-fledged video content platforms, specialized in live streaming and cuddle makers, so many YouTubers have a Twitch channel. It is owned by Amazon, which has the benefits of Prime Gaming, formerly called Twitch Prime, available to its users.
Twitch will allow you to follow the channels of your favorite broadcasters so you don't miss their streams, and if you want to support one of them, you can also purchase a paid membership from them to help monetize them. Either way, it's a perfect site for streaming video games or creators talking about their stuff.
17. Youtube - The best LG TV video app
Some platforms win small battles but, YouTube is still undefeated. This makes it essential when it comes to finding all kinds of free content, from our review videos to all kinds of music, outreach or entertainment videos.
Its version for Smart TV is quite acceptable, with an interface adapted to be easy to use with the remote control, option for subtitles and to browse through all the channels you have followed with your user account. All this with its free mode with ads or a paid version without them.
18. YouTube Kids
And we end up with YouTube Kids, the version of YouTube designed for the little ones in the house, it's a safe application for watching their favorite content. There are always creators who manage to bypass their algorithm, but in general, you'll always find kid-friendly content here. All this in a colorful and easy to navigate environment.
Further Reading:
How do i delete apps on LG TV?
How to buy a cheap 4K Smart TV
Disney Plus on Smart TV, all models
How to update Vizio Smart TV automatically or manually
How to update apps on an LG Smart TV