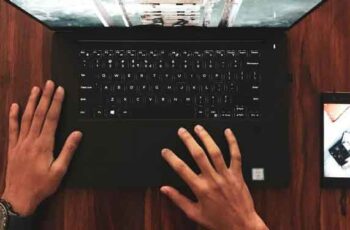 Here we will look at how to sync browsing data between your phone and PC for some of the popular browsers. Data synchronization between phone and PC has become a necessity for the everyday internet user. Although there are many third-party browsers and services that offer synchronization between devices, doing it directly through the browser is still the most convenient and effective solution.
How to synchronize browsers between phone and PC: the complete guide
Here we will look at how to sync browsing data between your phone and PC for some of the popular browsers, including Brave, Firefox, Opera, Google Chrome, and Microsoft Edge.
Brave
Brave, while still relatively new, is capable of competing with other big name browsers. From the start, Brave doesn't require you to create an account to sync your data. Simply generate a QR code on your desktop browser and scan it using Brave on your phone.
The synchronization process is quite simple. Here's how to do it from the desktop browser:
Click on the horizontal lines at the top right of the screen and select Customize and control browsers > Synchronize.
Select Start a new sync chain.
Choose the device you want to pair: a phone / tablet or computer.
Then, on your smartphone's Brave browser:
Go up Settings> Synchronize in Advanced.
Select Scan o enter the sync code.
Scan or enter the code.
Through the card Synchronize, select Categories to check what data you want to sync.
Do the same in your desktop browser via Manage your synced device.
Brave will automatically sync any data you have enabled it on. This includes bookmarks, history, themes, settings and passwords.
Although you can view the websites you have signed up to, along with your username or email, you will need to enter your phone's PIN code to see the password. This ensures that no one will steal your password when you allow them to use your phone.
In addition to synchronizing cards between devices, Brave also allows you to keep and synchronize an address book.
Firefox
Firefox has always been one of the most customizable browsers on the market, allowing you to customize everything from privacy and security settings to aesthetics, themes and features.
With Firefox, you need to create an account and log in on all the devices you want to connect. Firefox automatically syncs bookmarks, history, passwords and more. Here's how to start synchronization from the desktop browser:
click on Account Firefox in the upper right corner.
Click on Log in to Firefox and log into your account.
click on Show code.
From your Firefox browser on your smartphone, follow these steps to complete the process:
Go up Settings> Enable Synchronization.
Select Ready to scan o Use email instead.
Complete match.
As a precaution, Firefox will ask you to approve the association on your phone and desktop. What makes Firefox unique compared to other browsers is that it requires you to enter your PIN code before approaching your logins.
This provides an excellent additional security measure, preventing anyone using your phone from finding your email address or even the websites you have accounts on.
In addition to syncing your tabs, you can also easily send tabs between browsers. You can do it on your phone with these steps:
Tap the three dots in the top right corner of the browser.
Tap the icon Share at the top of the list.
Select the device you want to send the card to.
To send cards from the desktop browser, just right-click the card you want to send and click Send Tab to Device> Firefox on [Device Name].
Firefox also syncs tabs, giving you access to open tabs on all devices. To find the synced cards on your desktop, click Menu, then select Library> Cards synchronized.
When you open Firefox on your smartphone, you will find Synchronized cards directly in the three-dot menu in the lower right corner of the screen.
Brave vs Firefox: Which Browser is Better on Windows 10?
Google Chrome
To synchronize data on Google Chrome, you need a Gmail account. Google Chrome allows you to synchronize bookmarks, passwords, history and various Google Play services.
When it comes to passwords and logins, Chrome's PIN code only protects your passwords. It does not hide your emails, usernames or websites, which could pose a security risk.
What sets Google Chrome apart is that the syncing process includes a variety of apps and services. You can check them through your browser and use the same Gmail account. Here's how to sync data from your smartphone's Chrome browser:
Toccata Settings.
Select your Gmail account.
Enable synchronization services On o off.
Not to mention, Google Chrome has one of the easiest ways to share tabs between devices. To do this on the desktop browser, follow these steps:
Right-click the card you want to send.
click on Send to [Device Name].
Sharing tabs using Chrome on your smartphone is also simple:
Toccata Menu> Share.
Toccata Send to your devices, then choose the device you want to send the card to.
Opera
To use Opera to sync your browsing data, you will need an Opera account. But you can sign up for Opera using any email provider.
Opera probably has the most complex syncing process of all the browsers on this list, but it's still fairly straightforward once you know how to do it. To sync your desktop browser with your smartphone, follow these steps:
Click the silhouette icon in the upper right corner.
Click Go to Turn on sync> Use email address.
Activate and disable i buttons On e off for the data you want to sync.
click on starts.
Now, complete the process on your mobile Opera browser:
Tap the Opera icon in the bottom corner.
Go up Settings> Sync and backup> Connect device> Connect.
Search for "Opera.com/connect" on your desktop browser.
Scan the QR code with your smartphone.
Once your device is synced, Opera will regularly update your passwords, bookmarks, speed dials, tabs and history.
In addition to Opera's countless unique features, it also lets you set a passkey to encrypt synced data, instead of using your smartphone's PIN code. This makes it much more difficult for someone to access your logins and adds a layer of security to your locked phone.
A unique feature offered by Opera sync is called My Flow. In addition to synchronizing your usual browsing data, you can keep a log of the last synchronized passwords and send notes to other devices.
Further Reading:
How to enable or disable Google Sync
How to sync Fitbit Versa with Android
How to cancel your Disney Plus membership
Whatsapp Web your Android
The best browsers for iPhone