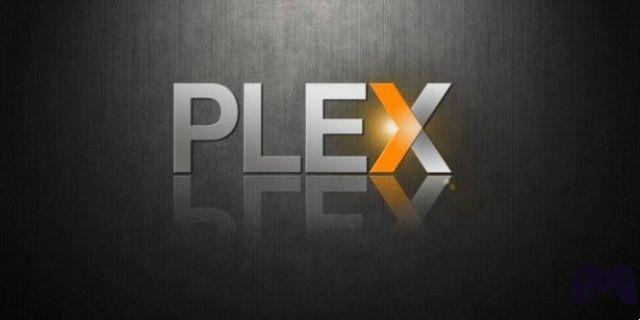 If you have a lot of locally saved movies and TV shows, you need to install Plex. It's not as open source as Kodi and some of its lesser-known competitors, but it's much easier to set up and use, especially if you want to enjoy your content on multiple devices or when you're away from home.
Plex really shines when used as a central hub for all your entertainment needs. You can convert old videos to digital format, take your huge DVD collection, and use Plex to manage and watch them all.
Plex also boasts some additional features that add further levels of fun. These include third party channels, live TV, and personalized news. We will talk about this in more detail later in the guide. If you like Plex but don't have a clue where to start, read on.
Plex Media Server vs Plex Media Player
In this guide, we will refer to two distinct parts of the Plex ecosystem: the server and the player. They have different functions and must be installed separately.
Plex Media Server
Any Plex installation requires at least one server. Technically, you can install as many servers as you want, but one is enough for most people.
The server acts as a central hub for your media collection, so you need to choose the device on which the server will run wisely. If the server is not available (for example, if the computer hosting the server is turned off), you will not be able to watch your media files on other devices.
For simplicity, it is easier to move all media that you plan to install on the server to the same drive as the server itself, although network drives are supported if you know what you are doing.
Almost any computer can act as a server. Versions are available for Windows, Mac, Linux and FreeBSD. You can also install the server on a Network Attached Storage (NAS) drive. Plex supports products from Synology, Netgear, QNAP, unRAID, Drobo, ASUSTOR, Thecus, Seagate, Western Digital, and Terramaster. It also works with Docker.
The server does not have its own graphical user interface. When using the server to manage the content, Plex Web App will be activated automatically.
Streaming VLC su Chromecast
Plex Media Player
Plex Media Player is a player only; it cannot be used to read local content or show the content to other devices.
You should install a copy of Plex Media Player on each device that you think will be useful for watching content. It supports a large number of devices and operating systems. These include Windows, Mac, Android, iOS, Amazon Alexa, Amazon Fire TV, Android TV, Apple TV, Kodi, PlayStation, Xbox, Roku, Nvidia Shield, and Sonos. Plex content is compatible with Chromecast.
You can download a copy of Plex Media Server and Plex Media Player from the company's website. You can then install both by simply following the on-screen instructions.
Setting up Plex for the first time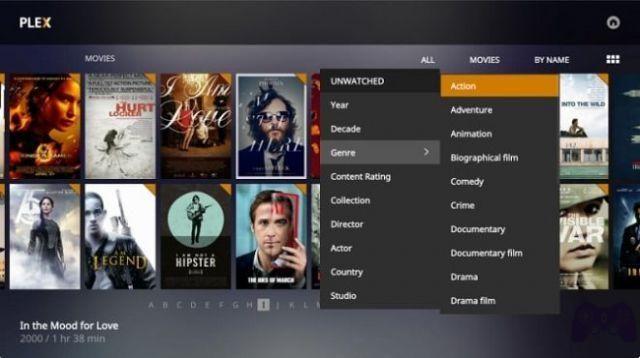 Once you've successfully installed all the necessary software, it's time to launch Plex for the first time. You need to start with Plex Media Server.
The first time you run the program, Plex will ask you to create a new account. It's impossible to use Plex effectively without an account, so go ahead and choose a username and password. You must also agree to the Terms of Service.
The installation wizard
After creating an account, the installation wizard will automatically start.
On the first screen, you need to choose a name for your server. This name will be replicated across all of your Plex apps, so select something sensible and identifiable.
You will also see two checkboxes. The first, Connect to Plex, lets you stream content outside of your home network and makes it easier for you to find your Plex apps. You should enable it.
The second, Send feedback, we make Plex collect anonymous data about your usage. If you protect your privacy, you should disable this option.
Click on NEXT and the wizard will ask you to add your media files. If you've already organized your content, you can add folders. If you haven't, skip this section for now. We will look into it in more detail shortly.
Finally, you can add third-party channels. Again, we'll cover these details later in the guide, but feel free to add whatever you like.
That's it, the magic is complete. You should now be looking at the main Plex screen.
Setting up Plex media players
If you've installed Plex apps on your smartphone, game console, or streaming device, now is the time to activate them.
In all cases, the app will ask you for your Plex account credentials. Assuming you've followed the setup wizard described above, the Plex app should automatically find the Plex server once you've entered your username and password correctly.
Each Plex app works differently. Providing detailed guidance on how to use each app individually is beyond the scope of this article, but they are all fairly self-explanatory.
Add media to Plex
If you've spent some time looking at Plex articles online, you've seen beautiful images that showcase endless collections of content. The content has all the covers, storylines, episode names, actor information, and more.
Plex can automatically add all of this metadata, but it takes some time to properly organize the content before adding it to the app.
Using the correct file naming structure
Plex is notoriously picky when it comes to naming files and folders correctly.
Before moving on, make sure you have all your movies in a separate folder tree from all TV shows.
Next, use the guidelines below to make sure Plex is able to find all the correct metadata for your videos and music.
Movie
Movies can be saved as standalone files within the Movies folder or saved in their own subfolder. The film itself should be called [Movie Name] (Year). Eg, Jurassic Park (1993).
Therefore, the folder tree should look like Movies / Jurassic Park (1993) .mp4 o Movies / Jurassic Park (1993) / Jurassic Park (1993) .mp4.
TV shows
TV series use a similar approach, but with a couple of tweaks. Using the Friends example, the parent folder structure should be TV Shows / Friends / Season XX /.
Within each season, the individual episodes should be named [Show name] SXXEXX. For example, a video called Friends S04E12 it would be the fourth season, episode 12.
If the show you want to add doesn't follow the typical Season / Episode format, check out Plex's official guidelines for more information.
Music
If your music already has built-in metadata, you don't need to do anything; Plex can read them. If not, use this folder tree to organize your files: Music / ArtistName – AlbumName / TrackNumber – TrackName.ext (for example, Music / The Killers – Hot Fuss / 01 – Jenny Was a Friend of Mine.mp3 ).
( Final report: if you have thousands of files and renaming them all is not practical, you can do it with FileBot. While it's not free, the app will do most of the legwork for you.)
Add movies to Plex
When you've successfully organized all your media files, you're finally ready to add them to Plex. The type of media you want to add determines the method. To start, let's watch movies.
In the left panel of the Plex interface, hover your mouse over Libraries and click the icon +.
A new window will appear. You choose Movie, touch NEXT and click Search for media folder to point Plex to the folder containing your movies. At this point, don't click Add library. Instead, choose Advanced in the left pane.
The advanced options contain some settings that you need to pay attention to:
Cinema Trailers: do you want a cinematic experience or do you want to go directly into your content?
Country: if your films have been released in multiple countries, what information do you want to use for your metadata?
Agent: be sure to select The Movie Database, otherwise some metadata may not be imported correctly.
Add TV shows to Plex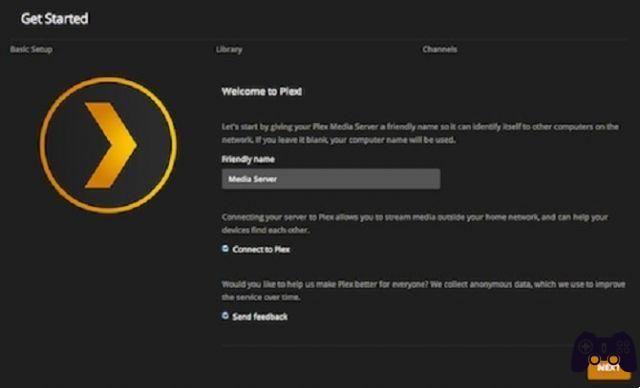 The methodology for adding TV shows is the same as for adding movies, but be sure to select TV Programs instead of Movie after pressing the icon +.
The options Advanced are slightly different. You won't see any movie-specific settings, and you'll need to make sure you select TheTVDB like Agent.
Add music to Plex
When you add music, you will see an entry called in the left panel options.
If you have a Plex Pass, this screen allows you to choose to create one Premium Plex music library. It will download artwork, artist biographies, and album reviews. It will also allow you to create smart mixes based on a track or mood, and add music recognition tags to help you organize your library.
If you know your music files have embedded metadata which is mostly correct, be sure to pick Use embedded tags in the menu Advanced.
Add more videos to Plex
Finally, you may want to add more videos to Plex. Maybe you have some old videos, some movies you downloaded from YouTube, or you just want a way to see all the videos from your smartphones on other devices around the house.
In these cases, it is necessary to choose More videos. It is important to note that, in the Advanced menu, make sure that theAgent sia impostat his Average Staff.
You also need to make sure you have given your file a recognizable name; is the name Plex will use in the app.
Best Unblocked Music Streaming Sites
Correct the incorrect metadata
Even if you've followed the file renaming correctly and picked the right agent for each library you've added, sometimes the metadata can still have problems. Fortunately, you can fix them easily.
Use the Plex interface to jump to the TV episode of the movie you want to edit, hover over the video thumbnail and click the pen icon. The metadata window will open.
Using the panel on the left side of the window, you can change everything from the title and storyline to the poster artwork and cast list.
Make click su Save Changes when you are ready to proceed.
Add subtitles to videos
You can add subtitles to movies and TV shows. Plex uses a free subtitle database to download and link to your video.
To download subtitles, go to Settings> Server> Agents> Movies> Plex Movie and drag the agent opensubtitles.org at the top of the list.
Repeat the process in Settings> Server> Agents> Shows> TheTVDB.
Then, click on the icon of the gear. Using the drop-down menus at the bottom of the new window, choose the languages ​​you want to download. You can select up to three.
Unfortunately, your new settings will only be applied to the new content you add. To add subtitles to videos already in the library, click the three horizontal dots next to the library name in the left pane of the Plex interface, then select Update all metadata.
How to Download Free Streaming Movies (from your browser and beyond)
Further Reading:
What is Plex? All you need to know
What is Plex?
How to connect Amazon Fire Stick to PC ... maybe!
How to install IPTV on Xbox One and Xbox 360?
The best alternatives to Google Play Music and YouTube Music