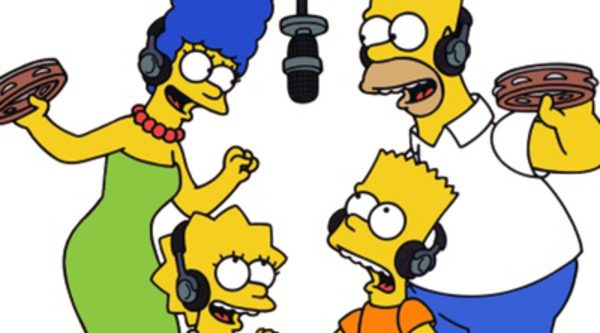 Do you want to convert a song to karaoke? Do you have any music you'd like to sing rather than listen to? This tutorial will show you how to do exactly that! Whatever your take on karaoke, it's still a people aggregator. Go to Japan for example and you will see happy people singing in every club or house.
Tokyo has hundreds of karaoke bars full of people every night. Even here in Spain we often see relatives or friends performing in the ceremonies "singing" a song at Karaoke. In this article we want to show you how to sing any song you want.
How to convert a song to karaoke
If you like karaoke, you can buy specially prepared CDs, DVDs or digital media. The voice has been removed and the subtitled text accompanies the file so you can play and sing. You can even make your own for free with nothing more than a superb free audio program and a little work.
I use Audacity for all my audio needs. It creates ringtones, soundtracks for videos and can even convert a song to karaoke.
As usual, we must warn you to be careful when using commercial music to create a karaoke track. There are licensing and copyright issues if you edit a commercial song.
Audacity is a free audio program for Windows. It is very powerful and has many of the features of other products that cost hundreds of dollars. You will need to download and install a LAME MP3 Encoder to create your own karaoke track, it's free.
How to convert a song to karaoke
Download and install Audacity.
Download and install LAME MP3 Encoder.
Open Audacity and you will see the main screen.
Select the song you want to convert and drag it to that screen.
Select the small black downward arrow on the left of the waveform screen.
Select Split stereo track.
Select one of the two wave shapes. The other should turn light gray. The waveform is the blue audio display in the center.
Select Effects from the top menu.
Select Invert.
Select the small black arrow next to each waveform and select Mono.
Select File from the top menu and Export Audio.
Select MP3 as the file format and save it somewhere.
You now have a song that has been converted to a karaoke track. What you have done is split a stereo track in two. We then put the entry on one side so that the other side was erased. It's not a perfect method but being free it's good for most karaoke sessions.
How to add lyrics to the Karaoke track
You've probably noticed that we've only done half of the work. We've removed the vocals from a song but we don't have any lyrics yet. Adding those is a little more problematic. If you have iTunes or a premium audio program you can use MP3 encoding to add lyrics. If you're using Audacity you don't have this option, but there is always a way.
To do this we will use VLC and a clean plugin called MiniLyrics.
Download the MiniLyrics app from the website.
Open VLC and select Tools and Preferences.
Select Interface and Check Interfaces in the left menu.
Check the box next to MiniLyrics - auto display lyrics for the current playing song.
Select Save.
Restart VLC.
Play your karaoke song with VLC and the lyrics should appear automatically.
MiniLyrics is a fun little app that will automatically search and download lyrics. He doesn't have access to all the songs, but his database is huge. It's not the only word app, but it's one I've tried and it works well.
If you want to use the lyrics manually, you can of course. Navigate to the MetroLyrics website or alternative lyrics website. Find your song and download the lyrics file. You can then print the texts or have them on the screen for use. They won't sync like with MiniLyrics but they work.
Do you know any other ways to insert lyrics into a karaoke track? Or other free tools for convert a song to karaoke?
How to download and install Kodi on Android TV
Further Reading:
How to convert your Chromecast into a Karaoke
How to connect to a Chromecast without a WiFi modem
How to make a ringtone from a YouTube song
How to put a song as a ringtone on iPhone
How to Convert YouTube Videos to MP3 on Your Android Phone