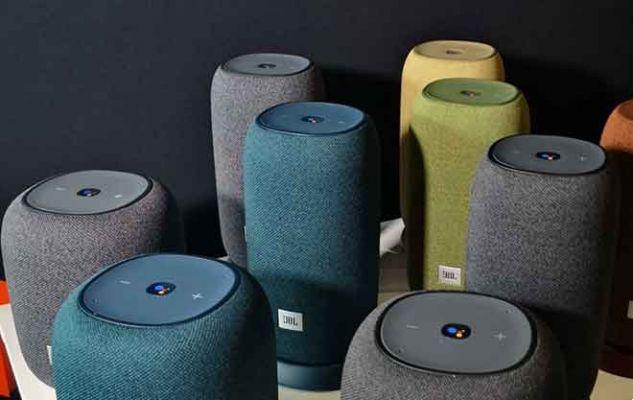 JBL's range of portable speakers ranges from the compact Clip 3 to the party speaker, Pulse 4. Adding to this range is the new JBL Link Portable, one of those few portable smart speakers and does not require continuous power. Link Portable is a Google Assistant-powered smart speaker that wants to compete with Sonos Move. Now, you must have heard all about the amazing features Sonos Move offers in the premium speaker segment.
The Move is Sonos' first portable speaker with Bluetooth and Wi-Fi. Plus, it supports both the Google Assistant and Amazon Alexa, although you can only use one at a time. So, this brings us to an important question: is Sonos Move better than JBL Link Portable? Or is the little Link Portable more to your taste? Well, that's what we're going to find out in this post as we pit JBL Link Portable against Sonos Move to see which speaker offers value for money.
Sonos One (Gen 2) vs Bose Soundlink Revolve Plus: Which Wireless Speaker to Choose
Design and portability
At first glance, the JBL Link Portable looks like any JBL speaker with a long cylindrical appearance. When you look at it closely, you will quickly realize that this smart speaker looks a little different from its peers. For starters, it has a squarer design with broadly rounded edges. The buttons are located at the top of the speaker, with the Google Assistant button branded right in the center.
In addition to manually waking the Assistant, this doubles as several things. For example, you can press it to control playback or to stop alarms and timers. If you press it for two more seconds, the Assistant will be ready to wait for your command. Of course, JBL Link Portable also supports voice commands.
And there are also a couple of LED indicators. But before you mistake them for a strip that pulsates with music, let me tell you this is just a simple battery indicator. These tiny indicators located at the top of the speaker let you know the power status or when the assistant turns on. As you may already know, this speaker needs to be placed on top of a base while charging.
JBL Flip 5 vs Bose Soundlink Color 2: Which Portable Bluetooth Speaker You Should Choose
When it comes to the portability factor, the JBL Link Portable is heavier than most speakers and may not be ideal for hanging from bike handlebars or backpack. The good news is that it's small enough to fit in the back seat of your car or in your bag when you're on the go.
It weighs 725g, and when compared to the 2,9kg Sonos Move, the Link Portable is much lighter.
One of the first things you'll notice about the Sonos Move is its size. It's about 10 inches tall for a wireless portable speaker and weighs a whopping 2,9kg. So yes, unlike most wireless speakers, you won't be able to carry it in your bag that easily. Nor can you hang it on your bag or backpack. And without a handle to hold it, it becomes difficult to move.
This is a strictly home speaker at most that you can drag around the patio or garden to enjoy your favorite songs. However, it may not work (in terms of audio quality) that well outdoors.
Aside from the weight and looks, this wireless smart speaker is well crafted. It looks premium and justifies its price. The buttons are on the top, and unlike the physical buttons on the JBL speaker, you'll find capacitive playback controls.
So how portable is the Sonos Move? Well, it goes without saying that the JBL Link Portable wins hands down. However, it's not just the design that determines the value of a speaker.
Battery life and connectivity
Being smart speakers, both of these wireless speakers have shorter battery life than their peers. The JBL speaker has a continuous play time of 8 hours (the non-smart Flip 5 has a battery life of 12 hours). While it is significantly lower than its competitors, it's safe to say the Link Portable battery will last a day at the beach or in the pool.
It also supports USB-C charging, which proves to be a great lifesaver when you're on the go and don't want to carry the charging cradle with you or don't want to drag the speaker onto the charging cradle. A full charge can take approximately 3,5 hours. And as noted earlier, the LEDs let you know the status of the battery.
Unfortunately, when it comes to connectivity, the JBL speaker loses a couple of elegant JBL features. There is no PartyBoost function, nor support for the JBL Connect app. If you want to know, PartyBoost is useful if you are looking to amplify the sound of your speakers by allowing you to connect to other compatible speakers. The non-intelligent Flip 5 packs these features.
Unlike the 8 hours of battery life, the Sonos Move lasts a little longer and has a playback time of around 10 hours. Keep in mind that battery life depends on many factors and volume is one of the main ones.
Here, too, the charging time is almost the same. However, what sets this premium speaker apart from the rest is its battery, which is replaceable. According to Sonos' claims, a single battery can last around 900 charge cycles, equivalent to around 3 years. After that, if you are still in love with the speaker, you can always replace it with newer batteries.
Sonos Move shares another feature with JBL Link Portable, namely USB-C charging. It adds a lot of practicality.
Sound quality
So how do JBL Link Portable and Sonos Move sound?
For the price, JBL Link Portable offers solid audio performance. If you've listened to the JBL Flip 5, you'll find a similar sonic signature in this one too. Voices are clear and crisp. At the same time, the bass is a bit heavy, although it's not overwhelming to drown out the vocals of songs and music.
Let's make one thing clear. Sonos Move is a premium device and is priced much higher than the JBL Link Portable, which manifests itself in audio performance. It is a powerful speaker and offers excellent audio performance. The best part is that it does justice to songs from multiple genres.
Interestingly, it packs a downward-facing tweeter, which delivers omnidirectional sound, and well, that's definitely a huge plus. Last but not least, the Sonos Move is loud.
So which one will you buy?
For around € 100, the JBL Link Portable is a pretty good smart speaker that sounds great and has a small build. In addition to the normal smart features of the Google Assistant (set reminders and alarms, listen to podcasts, etc.), you can also control other smart appliances such as locks and smart lights.
Furthermore, it supports apps like Spotify and protocols like AirPlay 2 and Chromecast.
Sonos Move costs around € 299 more and offers a powerful audio experience. In addition to Google Assistant, it also offers support for Amazon Alexa. This gives you the flexibility to choose the assistant of your choice depending on your smart appliances.
The Move includes an accelerometer and whenever it detects motion, it analyzes its surroundings (TruePlay) and adjusts the sound output accordingly. Great, right?
If you want a speaker that can do it all and also have some cash to spend, Sonos Move is the one. Otherwise, the JBL Link Portable is a good deal for both its price and features.
Further Reading:
Sonos Roam vs JBL Flip 5
Bose Portable Smart Speaker vs Soundlink Revolve Plus: le 4 principali differenze
JBL Go 3 vs Bose SoundlLink Micro: which speaker to buy
JBL Go 3 vs Sony SRS-XB 12: which is the best speaker
Sonos One (Gen 2) vs Bose Soundlink Revolve Plus: Which Wireless Speaker to Choose