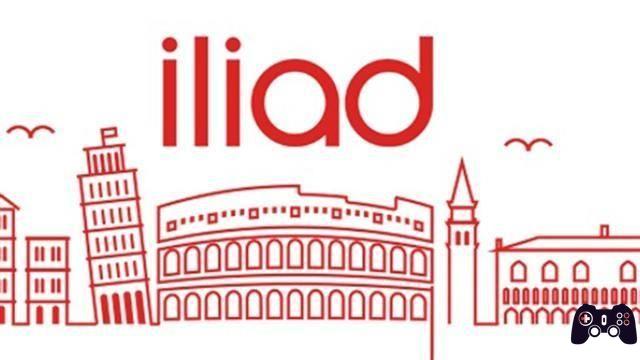 Mine SIM Iliad does not work or mine Iliad phone has no signal, these are the most common complaints of Iliad customers. Your SIM Iliad does not work or does not take? Let's see what we can do.
Iliad is pronounced [iliˈad] in French; but also [ˈiliad] in Spanish, is a French mobile phone company based in Paris. It has also recently entered the Spanish market, with amazing offers, bringing down the prices of other mobile operators already present in Spain for many years.
Although she has recently entered Spain, Iliad has already been present in France for many years. Just today many new users are complaining that the SIM Iliad does not work, and it is impossible or difficult for them to use the internet connection, but also calls and SMS (both incoming and outgoing).
It is for this very reason that I have decided to write this article, to help all those users who have problems with the SIM Iliad. Many users often complain that the connection is not constant. Start reading below to find out if it is a Iliad network problem or it's your phone that's not working.
Before moving on to the solution of the problem we must first do a test. The first thing to do when you have problems with your Iliad SIM is to see if the problem is with your phone or is it a network problem. To know this just go to this page, where you will find all the useful information to make you understand if it is a Iliad network problem or you have problems with your phone.
If it is a problema Iliad, you just have to wait patiently for the problem to be solved, if you want to contact Iliad customer service go to this page. If, on the other hand, it is not a problem with iliad sim but it is a problem with your phone, keep reading the article.
Iliad does not work or does not take? What to do …
The first step is to try your SIM card in another phone and see if the problem persists. If your SIM inserted in another phone works, we just have to check your smartphone, if not, it is confirmed that it is a Iliad network problem.
Once we have confirmation that this is not a problema Iliad, we can go ahead and check our phone. The first thing we're going to check is the network settings.
Go to Settings> Backup & Reset> Network Settings Reset.
Now above the reset settings button, you will get a drop down menu for choose your SIM card.
Select the SIM card showing the error Iliad does not work, then click the Reset Settings button.
You solved? No then keep reading!
Another thing to check is the SIM trays and the insertion of the SIM card itself, to do this let's go to the SIM card tray.
Once the SIM card is inserted, turn off the device and remove the SIM card. Wait a few minutes, then reinsert the SIM card and start the device. (Insert the SIM card correctly)
If after reinserting the SIM card, the error still occurs, then turn off the device again. And this time try another SIM card in the same slot.
If you are reading this line I really think you need another piece of advice.
We usually use our phone superficially. It may happen that you have not seen that an update of the operating system is ready, this could be a cause that the SIM Iliad does not work, what to do then, read below:
Go to the Device Settings.
Click on About phone.
Tap on Firmware Update.
Select Check for Update.
Install the latest update on your device.
If you have arrived here it means that you still have problems with SIM Iliad, in this case you just have to cut the bull's head and try a reset of your phone. If you don't know how to do it, read below:
Go to Settings.
Tap on Backup and reset.
Now select Factory data reset.
Now you have your device like new in your hands, all your settings are gone, try to see the SIM Iliad works, if it still does not work, all you have to do is contact the operator or take the phone to an Iliad shop. If it's still under warranty, take your proof of purchase with you.
Further Reading:
The Galaxy A20 screen is not working properly
The Galaxy A40 screen is not working properly
Galaxy A20 camera problems
Galaxy A40 camera problems
What is an .OBB file and how to use it