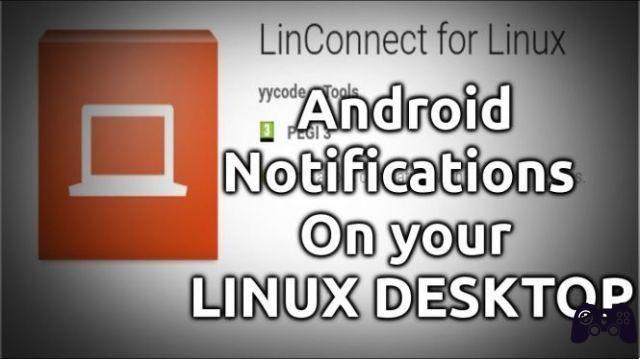 LinConnect smartphone notifications on Ubuntu. Why not view the incoming notifications on our mobile device even when we are comfortably seated at our PC?
Fortunately, there is a software, LinConnect, which after being installed on our Android device (client) and on our PC (server) will allow us to take a look at all Facebook messages, WhatsApp, or any other notification arrived on the mobile / Tablet.
How to install Ubuntu Touch on Android
LinConnect smartphone notifications on Ubuntu
If we want to proceed with the installation of the software, we grab our Android phone. From here, we proceed to download the free LinConnect Alpha for Linux app: for everything to go the right way, the Android version installed on our device must be higher than 4.0. After this phase, we just have to install the server and then move to our PC.
Mirroring Android Notifications to a Linux Desktop with LinConnect
LinConnect is a simple, fast notification mirroring application for Android and any Linux desktop. Works with almost all Android applications.
Features:
Extremely simple installation
Integrated with Linux desktop icon theme
Use LibNotify and Python for compatibility
Server download (required):
https://github.com/hauckwill/linconnect-server
We start the terminal and from here we launch the command:
wget http://raw.github.com/hauckwill/linconnect-server/master/LinConnectServer/install.sh
followed by:
chmod + x install.sh
./install.sh
During the installation procedure you will be asked whether to start LinConnect on system startup. If we opt for "no", we will have to start the software manually by running the command from the terminal:
python ~/.linconnect/LinConnectServer/main/linconnect_server.py
We just have to start the software and proceed with the guided configuration of our device. More information is available on this page.
Source: Web Upd8
Further Reading:
Download, install and use Microsoft Teams on Linux
Installing Ubuntu with Windows, easy
How to disable GetApps notifications on Xiaomi?
How to view notifications on the Android lock screen
How To Disable Notifications On Samsung Galaxy S21