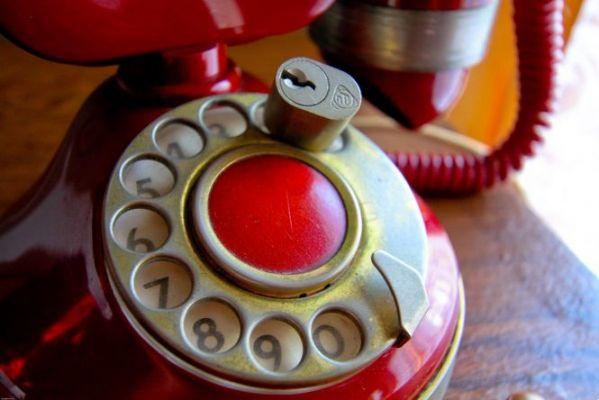 Since you can't do too much with your phone when your SIM card gets blocked, it's worth knowing how to remedy the situation, don't you agree? Fortunately, unlocking a SIM card is easier than you think. There is really only one way to do this, and the method will not differ from one operator to another. Here's everything you should know about SIM cards, PIN codes, and how to avoid getting into this situation in the first place.
How to move applications to the microSD card on an Android phone [2022]
SIM BLOCKED CAUSES
Probably the most common way to lock your SIM card is to misspell the PIN code. Usually, three failed attempts would be enough to lock your SIM. At least that was the case with older phones. Today's smartphones allow you to get away with other failed attempts.
If you have an iPhone, it is possible that when you change your SIM card, the new one will be automatically blocked.
PIN CODE ENTRY ATTEMPTS FAILED
If you fail to enter the PIN code three times in a row, your SIM card will be blocked. To unlock it you will have to follow the guide presented in this article.
MODEL ATTEMPT FAILED
If you don't protect your phone with a PIN code and decide to simply use pattern, then you are less likely to get a SIM locked. Depending on the phone, you can get up to 10 pattern attempts before the SIM card is blocked. However, even in this case, it will only be a temporary block after which you can try again.
The exact number of attempts and the duration of the block may differ between manufacturers, carriers and phone models.
USING THE PUK CODE
To unlock a locked SIM you need to use something called a PUK code. This is a unique 8-digit code assigned to your card. One way to get the code is to contact your mobile carrier.
Here's how to unlock your SIM card in minutes:
Contact your telephone operator.
Request the PUK code.
Start your phone.
Wait until you see the "SIM Locked" message or something similar.
Enter the 8-digit PUK code.
Enter a new PIN code.
Check the new code.
A caveat about PUK codes: you can pretty much kill your SIM card if you misspell the PUK three times. Again, this can differ slightly from one operator to another, but it is worth paying attention. Most SIM cards that have been blocked due to being inserted into the PUK too many times incorrectly will be blocked permanently.
3 TIPS TO AVOID LOCKING YOUR SIM OR UNLOCK IT FASTER
Find a PIN that is easy to remember.
Get your PUK code as soon as you receive the phone and write it down.
Disable the PIN lock.
Keep in mind that disabling your PIN code, although possible, is not always advisable as it would make it easier for you to access your data in the event of a lost or stolen phone.
HOW TO CONFIGURE THE PIN CODE
If you want to set a new PIN code on your Android device or if you want to disable the PIN code, you need to go to the Security section of the Settings app. The exact path may vary slightly depending on the make and model.
Open your phone.
Go to settings ".
Find and tap the "Security" tab. The exact name may differ slightly from device to device.
Find the "SIM Card Lock".
If there isn't one, tap "More Settings".
Tap "Set up SIM lock" (Use SIM 1 or SIM 2, if your phone supports Dual-SIM.)
Disable "Lock SIM card".
Tap "Change SIM1 PIN" or "Change SIM2 PIN".
Enter your current PIN.
Enter a new PIN.
Verify by typing the new PIN again.
YOU DON'T NEED TO WORRY IF YOU HAVE SIMPLE ALTERNATIVE SOLUTIONS
Now that you know how to unlock your SIM card, you should be able to decide whether or not you want to use a PIN on your phone. Typing four digits every time the phone is turned on isn't that difficult, right?
Let us know what are your favorite means of protection on your smartphone? Do you only use one, none or everything from PIN code to fingerprint to protect your most used gadget?
How to free up space on Android phone [2022]
Further Reading:
Download Latest Oppo Realme U1 USB Driver | MediaTek Driver | and more
How to unlock Samsung phone using Odin
Android bootloader complete guide
How to find your phone number on Android and iOS
How to manually backup your WordPress database