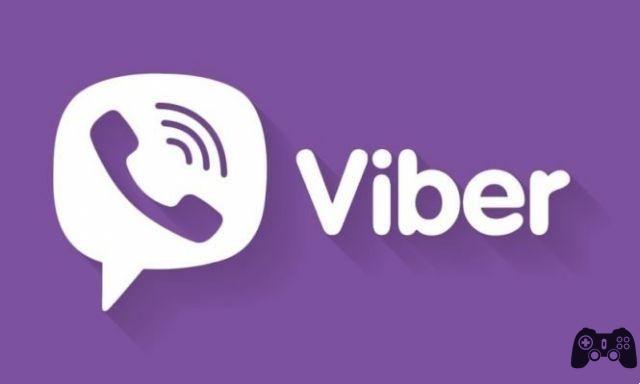 Viber is not a one-of-a-kind VOIP app, but it is one of the oldest apps still running. This means that people are still quite active and interested in how the app works, what is missing, what has been improved over the years and so on. Initially, Viber was more focused on calling rather than texting. But nowadays more and more people are turning to text messages because it is easier to communicate and share files in this way.
How to schedule WhatsApp and Viber messages
It is also a more private method of communication. This is when it works correctly. Read on to know some of the associated problems and fixes to use when Viber messages are not showing.
VIBER'S SECRET CHAT
Secret Chat is a very interesting feature, similar to Instagram's 24h Stories. With Secret Chat, you can set a specific time for viewing messages and attachments such as photos and videos. When time runs out, all of the content will self-destruct, so to speak.
DISCOVER THE SECRET CHAT
One of the reasons you may not be able to see the messages in Viber is because they are sent via the secret chat. In this case, either the messages have already been deleted or you simply did not discover the chat in time to be able to read them.
To discover a secret chat, do the following:
Open the chat window.
Tap the gear icon in the top right corner.
Find and select "Discover this chat".
Enter the 4-digit code or fingerprint to confirm your identity.
It's not that hard is it? What if you don't know which screen to display?
After all, message notifications for secret chat simply display "Message", with no name or additional information associated with it.
HOW TO FIND A HIDDEN CHAT
Searching for hidden chat windows can be done in two ways: by searching for the chat name or by using the 4-digit security code. That's how:
Displays the chat screen.
Select the search bar.
Enter your 4-digit security code to list hidden chats (alternatively, use the name).
Select a chat and enter the code again to join it.
UNABLE TO RECEIVE OR SEND MESSAGES
This is another unfortunate and common problem with Viber. The inability to send or receive messages can sometimes be resolved with a short trip to the Privacy menu.
Open Viber.
Go to settings. "
Select "Privacy".
Find "Collect Analytics".
Disable the option.
It may not be a lot, but this method is known to give positive results.
CONNECTION PROBLEMS
Another reason why messages don't appear during a conversation is a poor connection. Even if you might see someone online, just typing a message and hitting enter isn't enough to guarantee they'll get to their destination.
If the connection is lost while writing or when you press send, you may receive a "message delivery" notification but the other person will not receive the message. Check your connection by pinging some websites or trying to browse or download something from the internet.
If it's not working properly, try the following fixes:
Update the connection.
Reset the router.
Connect to a new network.
Update your phone to the latest version of the operating system.
Last but not least, a soft reset of the phone could solve the problem of bad connectivity and disappearance of Viber messages.
APP DATA LOST
Here's something not everyone knows about Viber. The app does not store messages on its servers. All messages, personal information and multimedia files are stored on the user's phone. Therefore, if your phone cache gets corrupted, you can lose messages, both old and new.
Restoring the messages then becomes a problem. This problem, however, is much easier to prevent than to fix. Here's how you can back up your messages:
Start Viber.
Select "More options".
Go to settings. "
Select "Account".
Tap "Backup Viber".
Select "Backup".
The backup may take a few minutes, depending on the amount of data you are dealing with and the model of your phone.
RESTORING VIBER DATA
If you've used the backup feature before, here's how to restore lost messages without reinstalling the app, updating your operating system, or resorting to other drastic measures to diagnose the problem:
Start Viber.
Select the "Other Options" menu.
Go to settings. "
Tap "Account".
Go to "Backup Viber".
Select "Reset".
Confirm by selecting "Restore now".
A pop-up window will appear notifying you of the time and size of the last backup.
SOLVE PROBLEMS WITH YOUR MESSAGES BECAUSE CALLING IS NOT ALWAYS AN OPTION
A "sent" notification on Viber will not always be equivalent to a "delivered" status. Viber has a history of missing or missing messages, but it's not the only app of its kind to address such issues.
What kind of problems have you encountered with Viber? Let us know in the comments section below.
Free Download Viber for PC - Windows 7/8 / XP
Further Reading:
How to block numbers on Viber
The best apps for video calling with iPhone
How to speed up Whatsapp audio messages on PC and phone
How to send disappearing messages on Facebook Messenger
How to find the Gmail Spam folder