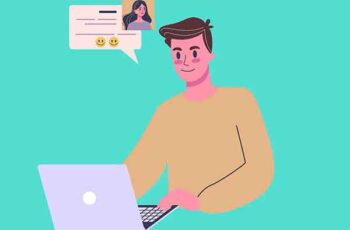 If you have been using Omegle for a while, you must be familiar with the "Server Connection Failure" problem. Omegle is a free online chat website where users can socialize with others without the need to register. The service matches users randomly. Users can communicate anonymously in spy mode using names such as "stranger" or "stranger 1".
When members try to start a chat on Omegle, they often see the message "Error connecting to server". So what steps can be taken to resolve? After going through several solutions to fix the Omegle error "Server connection error", we have written a list with the best solutions. If you don't know how to get rid of the error, try the solutions described below.
The 15 Best Omegle Alternatives
How to fix Omegle error when connecting to server
Causes of Omegle Failure When Connecting to Server
Omegle, according to our observations, creates an error when connecting to a server in the following situations:
Your IP address has been blacklisted, due to this you can no longer use Omegle.
Omegle has network problems.
Your ISP may be blocking the Omegle website.
Incorrect configuration settings.
Corrupted browser cache or cookies.
Defective or weak network.
Method 1: use another device
This is one of the simpler solutions worth trying. If you have other internet-connected devices that can connect to Omegle, go ahead and try this method.
If you are still getting the same error, you can rest assured that the problem with Omegle connecting to the server is not caused by your device.
Method 2: try a different network
Your network firewall rule may be blocking Omegle. If you want to eliminate this possibility as well, connect your system with another network (WiFi or Mobile hotspot). Make sure the network is different from your main network.
Once connected to the new network, try visiting Omegle again. If this works, Omegle's servers have blocked your IP or your ISP doesn't want you to use this type of service.
Method 3: use a reliable VPN
Using a VPN to open the Omegle website without receiving the "Error connecting to server" message has proven effective. You could try installing a VPN and see if you can connect to Omegle.
However, using a VPN is prohibited in some countries. So, before connecting to a VPN, check with your service provider if the VPN can be used.
Method 4: clear the DNS
1. Open the Command Prompt typing it in the search bar adjacent to the menu Start.
2. Click Run as administrator.
3. In the command terminal, type the following commands one by one and be sure to press Submit after each of them. Wait for the message Operation completed successfully or something related to confirm that the process was successful and that you did not make any typos.
ipconfig / flushdns ipconfig / registerdns ipconfig / release ipconfig / renew netsh winsock reset
4. Try connecting to Omegle and see if you were able to resolve Omegle error when connecting to server.
Method 5: restart the router / modem
In many cases, network problems can be solved by simply unplugging the modem and / or router for a while and then plugging them back in. If you have a dynamic IP address, you can get a new one by restarting the router (depending on your subscription).
Method 6: Clear Browsing Data
It is a good idea to clear your browsing data from time to time, as this can help you resolve the error with Omegle when connecting to the server. Delete all cookies from your browser:
1. Start Google Chrome, then click the three points at the top of the screen and click Settings.
2. Then, click Clear data of navigation.
3. From the time interval drop-down list select the time interval for which you want to clear the cache. Then make sure the boxes next to cache and file images e of data Cookies and other sites are selected.
4. Finally, click the button Clear data.
Method 7: switch to another browser
Sometimes, your browser settings or files may be corrupted, which can lead to various problems. Omegle is a video messaging platform, so you will need a browser compatible with audio and video for Omegle to work smoothly. Google Chrome is the best web browser to use Omegle. You can get it for free and update it on your computer.
If you are still encountering an Omegle error when connecting to the server using Google Chrome, try switching to another popular browser such as Mozilla Firefox. This is a simple approach that has helped many users who could not solve this problem.
Method 8: Contact Omegle Support
Errors can also be caused by Omegle itself. If so, there is nothing we can do to fix it. Consequently, the safest course of action is to contact Omegle and see if there is a maintenance problem or if the server is down. Although rare, it is possible.
Frequently Asked Questions (FAQ)
Q1. Why doesn't Omegle work on Chrome?
Here are some possible reasons:
If Omegle doesn't work in Chrome, there may be a problem with your browser configuration or extensions.
Switching to a different browser will help you.
If Omegle isn't running on your VPN, double check your settings or try a different VPN.
Changing the Omegle chat settings can help too.
Q2. Why was I blocked by Omegle?
You may find that you are often banned from Omegle chats if your internet service is weak or unstable, such as a 3G network connection on your mobile phone. If this happens often, Omegle's algorithm will mistake you for spam or trolls and you will be banned.
We hope this guide was helpful and you were able to resolve the omegle error when connecting to the server. Let us know which method worked best for you. If you have any questions about this article, write them in the comments section.
Further Reading:
Call of Duty disconnect error: how to fix?
Call of Duty: Modern Warfare error 656448 and 262146 how to fix
Error 83 on Disney Plus: how to fix
Top 4 Solutions to Fix Netflix T1 Error on Windows 10
How to fix Chrome's "err_internet_disconnected"