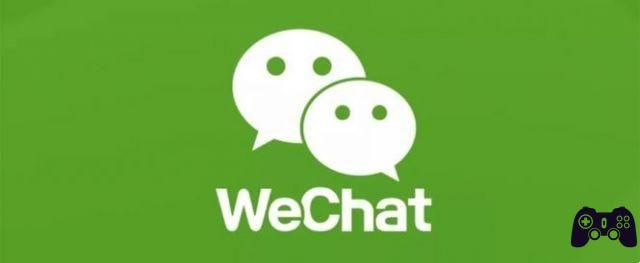 Voice messaging has made a comeback since social media platforms introduced text messages and calls. What was once just a luxury that only a few could afford, in the form of early response software, is now a preferred means of communication between friends, family, colleagues and others.
How to edit messages in WeChat
If you think about it, it also makes sense. Why bother with texting and battle the dreaded autocorrect feature if you can just record a message and hit send? Unfortunately, this is a feature that doesn't always work optimally on WeChat. Let's see how to solve this common problem.
CHECK WECHAT SETTINGS
If the app was not configured correctly or if an incorrect update changed some of the settings, you need to double check that any options related to the voice messaging feature are enabled.
There are four important options or permissions you need to give WeChat for the voicemail to work:
Microphone
Telephone
sms
Storage
You can reactivate them by accessing the phone's "Settings" menu, going to "App permissions" and finding WeChat. This process may differ slightly from one smartphone to another.
Make sure that all the fields mentioned above are enabled.
CHECK THE WECHAT VERSION
"Unable to Play" was a known problem in WeChat 6.5.16. While most users fixed it once a new patch arrived, it's still a recurring problem today. Therefore, if you are having trouble playing voice messages, one of the first things to do is to update the app to the latest version.
Go to the Play Store or the App Store, depending on your device, to find out if you have the latest version. If not, please perform an update from the app market. It is possible that you are still using an older (malfunctioning) version of the app, especially if you have turned off automatic updates on your phone.
Download WeChat for PC - XP / VISTA / 7/8 / 8.1
COMMON FIXES ON MOST SMARTPHONES
Whenever certain bugs or problems arise, most of the time an incompatibility problem is responsible. The same can be said about the "Unable to Play" error reported by some WeChat users.
If you've never had a lot of problems before and haven't experienced similar problems with other apps, here are some general guidelines you can follow when a simple update doesn't work.
EMPTY YOUR DATA CACHE
For this particular problem, clearing the app cache should be enough.
Go to the Apps section (the process may vary depending on your smartphone and operating system).
Find the WeChat icon.
Tap the icon.
Go to Storage.
Select "Clear app data" or "Clear app cache".
Re-open the app and try to play the voicemail again.
RESET THE PHONE
Try performing a soft reset on your iPhone or Android device if restarting the app didn't fix the problem.
Your iPhone:
Press and hold the Volume Up or Down key along with the Sleep button.
Keep holding until you see a menu with the "Power off" icon.
For older iPhones, you can hold the buttons for 10 seconds.
When the Apple logo appears, release the buttons.
Your Android:
Go to settings. "
Locate and select "Backup and Restore".
Tap "Reset Settings".
Tap "Reset Settings" again to confirm.
Of course, an alternative would be to simply turn the phone off and on again. This is a common fix for when the application crashes or browsing is slow.
REINSTALL THE APP
Reinstalling the app generally does two things. First of all, it ensures that you will get the latest version of the app. Secondly, removing the app also clears the app's data cache. This means that all damaged files will be erased and will no longer cause problems.
Your iPhone:
Go to settings. "
Tap "General".
Tap "Memory".
Find and select WeChat.
Tap Delete app.
Tap Delete again to confirm.
Your Android:
Go to settings. "
Go to the "App" section.
Find and select WeChat.
Tap "Uninstall".
Some steps and file paths may differ slightly from one phone model to another.
After removing the app, go to the App Store or Play Store and simply install the app again. You will need to re-enter your login information. Another thing worth noting is that you won't be able to check if you can listen to voicemails until you get a new one as all old messages will be removed along with the app.
HOW MANY TIMES HAS WECHAT JAMED?
WeChat is such a complex app that it's no wonder it underperforms at times. The coding must contain a wide range of smartphones and operating systems, which sometimes makes it difficult for developers to cater to all of them.
Now that you know how to fix the "Unable to play messages" error, please let us know how many times you have encountered this problem. Did you also find other alternative solutions? Let us know if we missed anything in the comments below.
WeChat how to use it
Further Reading:
How to hide chat in WeChat
How to add friends in WeChat
WeChat what it is and how to use it
How to edit messages in WeChat
How to delete all your messages in WeChat