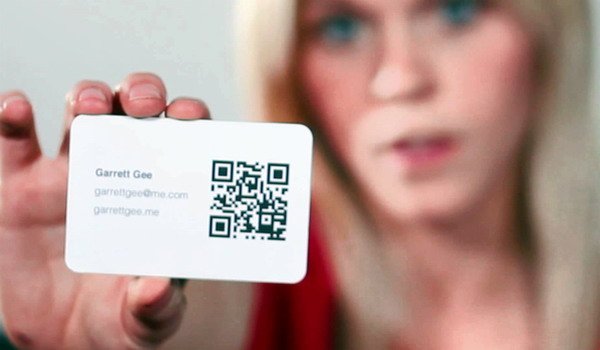 How to read QR Code? How to scan and read a QR code? QR codes were invented a few decades ago in Japan. They are 2D barcodes that can hold a lot of information in a relatively small space. In addition, their design makes them very resistant in case the support is scratched. As QR codes are increasingly used around the world, it is very useful to know how to scan / decode / read them. In this article, we will know - that what is a QR code and several ways to scan QR codes.
What is a QR code?
QR Code means "Quick Response Code". It is a code readable by a device / software, which can only be decoded with the help of a smart device (phones, tablets, etc.). QR codes are simply a representation of the textual information that has been encoded on a 2D barcode module.
They increase productivity because they are faster to scan, instead of manually entering information. QR codes originated in 1994. It was invented by Dense Wave (a subsidiary of Toyota Industries). They are made like this: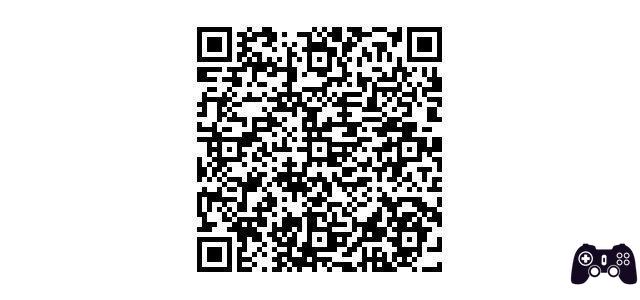 Why use QR codes?
There are many all-purpose QR codes, the most common are:
Package tracking (vehicle parts, product tracking, etc.)
URL pointing to a particular xxx
Instantly add a vCard contact (virtual business card)
Make the payment from a wallet app
Access to an account
Point to a "Download URL .." application
How to scan QR codes on Android
On the Play Store there are many applications for scan QR codes and most of them work as expected. However, we will only mention the most downloaded applications for scan and read a QR code on Android. Don't worry, all applications QR code scanner they work (more or less) the same way.
QR Code Reader is one of the most popular applications to read QR codes. It can scan the barcodes of many products and let you know their price quickly. The app has a size of 2,20 MB and has no known anomalous bugs at the time of publication. It is totally free and contains no ads.
However, to be able to scan all types of barcodes, you need to upgrade to the paid pro version. With the premium version installed, you have the option to set QR codes and open the default browser instead of the app in the browser.
Steps to use QR Code Scanner
1 pass: install the app from the Play Store.
2 pass: open the application.
Step 3: now, you simply need to point your device's camera at the QR code.
Final report: some QR codes may direct you to malicious websites and cause you to install unwanted apps, be careful.
Scan QR Codes on iPhone / iPad
Similar to Android, iPhones or iOS devices do not have the ability to scan QR codes. Apple Pay definitely scans QR codes and verifies usage in Walmart stores (or similar partner stores). But you can't use it for any other purpose besides payments.
The app for read QR Code most popular for iOS devices - Quick Scan - QR Code Reader. How does it work?
How to use Quick Scan
1 pass: install the app from the App Store.
2 pass: Tap the app icon to launch it.
3 pass: now you just need to point the camera of the device at the choice of the QR code. Hence, it is quite simple to use and works the same on Android as well.
Scan QR Codes on PC
Since QR codes are used almost everywhere (embedded in an image, they direct you to download an application from a website and many other things), it was necessary to expand the functionality to scan QR codes even without a smartphone.
Do you buy a smartphone just to scan a QR code on the web? No, you don't.
Several software tools for QR code scanners have been developed. CodeTwo QR Desktop Reader is one of them. It is free software (software available for free) for Windows. But, if you are a Mac user, you can try QR Journal.
Steps to use CodeTwo QR Desktop Reader
Step 1: download the installation file from the official website.
2 pass: Open the installation file and follow the on-screen instructions to complete the installation.
3 pass: Once the installation is complete, start the software.
Step 4: Choose how you want to analyze the code. Here, the tool offers two different ways you can work with QR codes - from the screen and from a file.
5 pass: If you want to scan a QR code that you found on a website, an email and a banner, you can select the option - From the screen to scan the QR code by highlighting it using the cursor (similar to what you do with the snipping tool).
6 pass: If you have a downloaded image file, you can select the option - From file to select the desired file and scanner.
Scan QR Code - Barcode Scanner Device
If you want a dedicated device for scanning QR codes, there is nothing better than a QR scanner / barcode device. The device is useful if you are a physical retailer or because you have to digitize the codes regularly. There are several manufacturers who sell these devices.
Conclusion
There are several ways we can scan a QR code. The most expensive method is to buy a barcode reader, while the smartphone is the simpler one. If you don't have a smartphone, you can also do it with your PC!
Further Reading:
How to scan QR codes with an Android phone
How to use WhatsApp QR codes to add contacts
Roblox Airport Tycoon Codes (November 2020)
All promotional codes working in Rocket League 2020
Valid Lords Mobile Codes