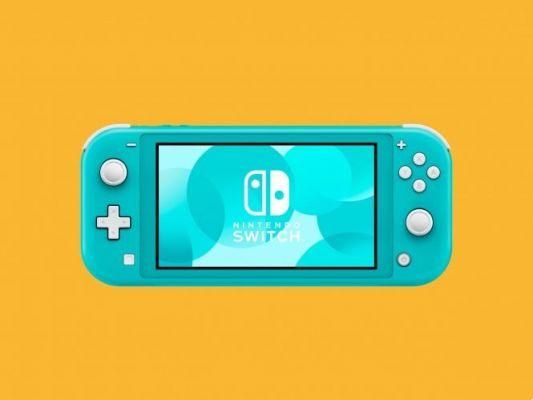 Nintendo Switch is a hugely popular video game console that takes handheld gaming to a whole new level. With a huge fan base around the world, Nintendo Switch is popular with adults and children alike.
Don't be fooled by the console's simple design - it's a large-capacity stationary-portable hybrid that can connect to the internet and make in-app purchases, browse, etc. For these reasons, it requires parental controls. Here's how to childproof your child's Nintendo Switch.
Read also: 7 best free parental control apps to keep your kids safe
Blocking of purchases
Clearly, one of the biggest potential problems with any game console is the risk of your child making unauthorized purchases using your credentials (if you have them enabled, for starters). Well, first of all, if you haven't messed with the Nintendo Switch settings, the device will require you to log in with your username and password to gain access to purchases.
To re-enable this setting (in case it has been disabled at some point), go to System settingsi went his users in the list and simply select your child's account to enable password restrictions in eShop.
Then, keep scrolling down until you reach Nintendo eShop settings and select it. Find your password entry settings, select Change, then click Submit. To save a password, press Save / A on the controller.
Of course, if your child gets access to the required credentials (and may be able to; kids are a lot smarter and more crafty than you think), it all did no good. Of course, you can completely block purchases on the Nintendo Switch device in question. By following the steps outlined below, you will block both automatic renewals and daily expenses, collectively, on Nintendo.com and Nintendo eShop.
Go to the app Nintendo Switch Parental Control. Go to the bottom right of the screen and tap Console settings. At the bottom of the screen, you will see CAUTION next to a link to Parental Controls. Follow that link.
Now, select your child's account, go to Shopping / Shopping su Nintendo Switch eShop e Nintendo.com and disable purchases by checking the appropriate box. Now, confirm this and you have successfully disabled purchases on the Nintendo Switch device in question.
Read also: How to remotely control what your child is doing with their cell phone
Time restrictions
You probably remember your parents bothering you as soon as you wanted to play video games for hours on end. Whenever unsupervised, there was probably no way to stop you from playing.
The fact that you remember this means that you are fully aware that your child will likely exercise the same right. Fortunately for everyone, modern consoles allow you to set certain time restrictions.
Of course, if you trust your kids to stop playing after some time, there is no need to enable time limits, but if you don't, there is a software suspend option that automatically shuts down the device when is enabled.
To enable this setting, go to Nintendo's dedicated parental control app and access again at Console settings. Now make sure you've created a PIN that only you know.
Now touch Game time limit in the screen Console settings and simply set the daily time limit according to your preferences. All this setting will do, however, is simply notify the person using the Nintendo Switch that the daily limit has been reached.
If you want the device to turn off, you need to enable another setting: Suspend software. There is also an option called Bedtime Alarm which simply turns off the Nintendo device at the preset time each day.
Adult content
Another big concern for most parents whose children use Nintendo Switch is access to adult content. Basically, you can browse the web using the Switch and download mature apps. That's why there is an option to restrict adult content on the console, preventing your child from accessing adult games and content.
Again, go to the Parental Controls and Console Settings app. Switch to Restriction level. From here, you can select a certain age preset or just use the option custom to customize the age by limiting the content to a certain age.
Learn more: How to block adult sites on Android, iPhone and Pc
Chat and social functions
We live in the age of social media, where next to everyone is out there, connected to everyone else, via the Internet. The world of social media, however, is far from safe and many dangers lurk around every corner. You can disable chat, voice chat and other social features on Nintendo Switch by navigating back to Parental Controls and Console Settings.
Once there, go to the restriction level. Selecting a default age setting automatically disables social features for children aged 12 and under. You can also use the option custom to manually adjust the settings. Also, you can use the Restriction Level menu to turn off the posting on social media and communication with others.
Categories
There are three main categories that can be used to limit particular elements on the Nintendo Switch. The Nintendo Switch console allows you to limit certain age ratings of the software, posting on social media and communicating with others, while you cannot use it to set time limits, gain access to game activities and set restrictions eShop.
The Nintendo Switch Parental Controls app allows you to do all of the above except set the eShop restrictions - these are set by the current Nintendo Account.
Restrict and block your child on Nintendo Switch
As you can see, there are a variety of things you can restrict and block on your child's Nintendo Switch device. Whether you are going to choose to trust your child or set literal limits is entirely up to you.
Have you set any Nintendo Switch limits for your child? Which? Why did you think it was the right way to go? If you're ready, join the discussion in the comments section below.
Read also: How to reset Nintendo Switch
Further Reading:
Cheap Nintendo Switch Lite: where to buy it at the best price
How to Sync Nintendo Switch Controllers
New Nintendo Switch emulator for Android phones
How to download free Nintendo Switch games
How to connect the Nintendo Switch to the laptop