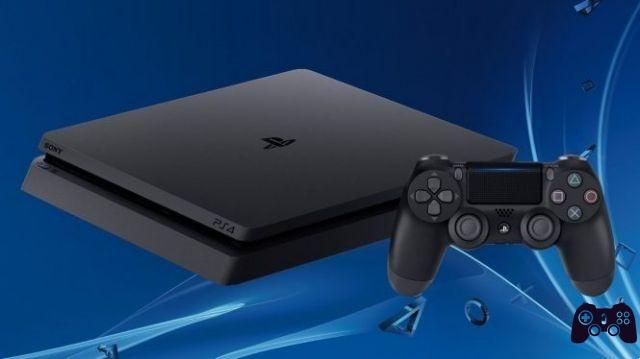 Sure, you can only play on your PS4 without any interaction with other players, but where's the fun? Once you've added another player to your friends list, you have the ability to see if they're signed into PlayStation Network, check what game they're playing, send them direct messages, and more. After learning how to add friends on PS4, you will be surprised at how easy it is.
How to install Discord on PS4
How to add friends on PlayStation 4
There are a few things to consider when sending a friend request on PS4, the sooner your new friend will have access to your profile and any other information you have chosen to share, such as your online status, game details and more. .
If you are ready, follow the steps below.
Select Friends, located along the PS4 UI bar and represented by two smiling faces.

The Friends interface should now be visible. To send friend requests, select Search from the left menu frame.

Enter the person's PlayStation ID or their name using the on-screen keyboard and controller.

Select Done or press the button R2 on the controller when completed.

You should see a list of players matching your search query, as shown in the accompanying screen. Find the player you want to request as a friend and select the smiley andicon more (+) to the right of the name.





The Send Friend Request form will now appear. From here, you can choose to enter a message to accompany your friend request. This is completely optional.

You can also choose to designate this as a "close" request, which means that you and your new friend will be able to see each other's full name and profile picture. To enable this, place a check mark in the box accompanying the option Send friend request.

You just have to send a friend request to players you know in real life or feel comfortable with. You can always configure these settings later after getting to know someone better.

Select Send to complete the process. A request will be sent to this player and he can choose whether to accept or deny it. If accepted, they are immediately added to your friends list and vice versa.

To respond to pending requests sent to you, select Requests di friendship from the left menu panel and select Accept next to each person you want to add.

How to connect Bluetooth headphones to PS4
How to delete friends on PS4
Not all friendships last forever, including those on PlayStation Network. If you want to remove someone from your PS4 friends list, follow the steps below.
Select Friends, located along the PS4 UI bar and represented by two smiling faces.




The Friends interface should now be visible. Select All of the friends from the left menu frame.

On the right side, highlight and select the name of the friend you want to remove.

The profile of the respective friend should now be displayed. Select the icon Menu, represented by three vertically aligned dots positioned on the left side of the screen.




Select remove from your friends from the drop-down menu.

A confirmation message will now be displayed. To select OK to complete the process.

How to use your PS4 without a controller
How to block friends on PS4
Sometimes, removing a playmate from your friends list isn't enough, as in some scenarios there may still be some level of visibility and even interaction. Blocking a user on PSN is much more restrictive, it guarantees both yourself and the blocked user that they can no longer send messages or friend requests, as well as see their online status.
How to stream from your PS4 to your PC
Blocked users are also prevented from sending game sessions and invites and can no longer leave comments on any of your PSN content and vice versa.
Follow the instructions below to block another user.
Select Friends, located along the PS4 UI bar and represented by two smiling faces.




The Friends interface should now be visible. Select All of the friends from the left menu frame.

On the right side, highlight and select the name of the friend you want to block.

The profile of the respective friend should now be displayed. Select the icon Menu, represented by three vertically aligned dots positioned on the left side of the screen.

Select Block from the drop-down menu.

A confirmation screen will now appear. Select Block to complete the process.

How to record video clips on PS4
Further Reading:
WeChat what it is and how to use it
How to see hidden friends on Facebook
How to add friends in WeChat
How to find your friends on WhatsApp
How to play Animal Crossing: New Horizons with friends