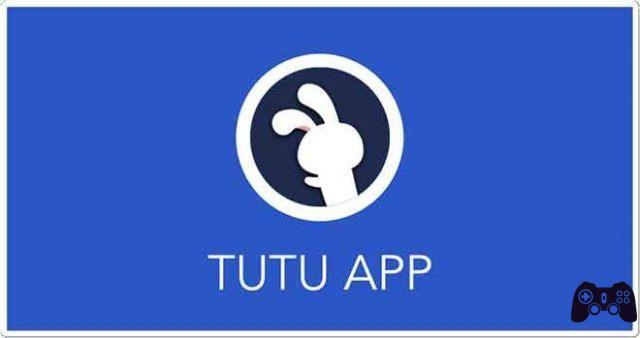 If the official iOS app store doesn't have what you want, you should consider alternative app stores, despite the huge number of apps and games it offers. One of the best is called TutuApp, a third-party installer that offers thousands of modified and optimized apps, games, and more. The best news is that you don't have to install a jailbreak to use it.
Supported iOS Versions:
TutuApp is perfectly compatible with all iOS devices with iOS 11, up to iOS 14, and on iPadOS. Even better, TutuApp also supports Android devices, and by extension, using an Android emulator you can use it on your Mac or Windows PC as well.
How to install TutuApp:
Choose your platform and follow these simple steps:
Method 1: iOS
Use the Safari browser to open the TutuApp download page
Click on the link for the configuration profile to download it and click on Allow in the message that appears
When the profile installation page opens, click install
Enter your security code when prompted and click Install again
Go to the home screen, you should see the TutuApp icon there
You can't use it yet: when you click on the icon, the Unauthorized Developer error will appear. Make a note of the developer's name and close the message. Then follow these steps to fix the problem:
How to fix the unauthorized developer error:
Open Settings
Go to General> Profiles
Find the developer's name in the profile list and click on it
Click on I authorize
Close the Settings: you can now use TutuApp without errors
Method 2: Android
Even though TutuApp is an iOS installer, the developers have released an APK version of the app for Android users, so follow these steps carefully to get it on your device:
Open your Android settings and go to Security (or Privacy, it depends on which Android firmware you have)
Enable the option for Unknown sources
Now download the TutuApp APK file to your device
Open the downloads folder and double click on the .apk file
The installation will start: follow the instructions on the screen; when you see the app icon on your home screen you are done and the app is ready to use
How to use TutuApp:
TutuApp is simple to use, regardless of the platform you use:
Open TutuApp from your home screen
Browse the apps and games on offer, or if you're looking for something specific, use the search bar
Click on the app or game you want
Follow the onscreen instructions to install it
Once installed, the app icon will appear on your device's home screen - iOS users may need to follow the instructions to resolve the Unauthorized Developer error in order to use it
What is the TutuApp installer?
TutuApp is, without a doubt, the most complete and versatile among all the third-party installers released in recent times. Not only is it completely free to download and use, but you won't pay a single penny for any content found within it. You can choose from thousands of apps, games, tweaks, emulators and more, many of them modified with great new features and functionality.
None of this can be found in the official store, simply because this content fails to pass Apple's strict app policies, and thus ends up in these mythical unofficial stores. And if you're worried about your safety and guarantee when using an unofficial store, don't be. TutuApp is 100% safe to use and won't compromise your device's warranty either.
TutuApp Features:
TutuApp offers users a lot of great features:
Completely free to use
Intuitive interface
Support for all iOS devices
Super fast downloads
Integrated memory optimizer
Integrated cache cleaner
A huge choice of modified apps and games, tweaks, emulators and more
This is the kind of apps and games you can expect to find in TutuApp:
App Store Apps - many official apps and games for iPhone and iPad
Exclusive apps - tweaks, game emulators, streaming apps, screen recorders and more, none of which are in the official store
Optimized games - modified stock apps with unlocked in-app features and many new features: Minecraft, Clash of Clans and more
TutuApp is free to use, although there is also a VIP version. While the free app has more than enough offerings for most people, paying for a small subscription gives you more content, no ads, no limits, and more.
Regardless of which version you choose, you don't have to jailbreak to use it, so go ahead, join the millions of people who are already using TutuApp as their go-to app store - try it once and you won't want to go back to the official store again.
Further Reading:
How to download IPA files to iPhone via the AltStore app
How to transfer contacts from Android to iPhone
How to change the name of your Android device
Suonerie iPhone 11 e iPhone 11 Pro download [HQ Sound]
How to know if an iPhone is original, these are the basic rules