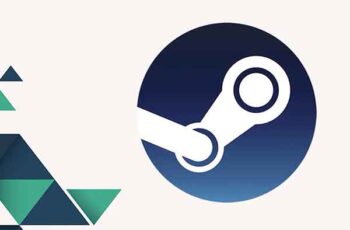 Steam is a highly meticulous platform that tracks all your purchases and records your game history with pinpoint accuracy. Steam not only keeps all this information archived, but shares it with your friends, allowing them to watch your every move.
If you are someone who values ​​their privacy and likes to keep their game history to themselves, here is a guide to help you understand how to hide steam activity from friends.
Fix: Steam is having problems connecting to servers
How to view Steam's built-in FPS counter
How to use Steam Cloud saves for your games
How to view your subscriptions on Steam
6 solutions for when Steam stuck on disk space allocation on Windows
How to hide Steam activity from friends
Method 1: Hide Steam activity from your profile
Your Steam Profile is the page that stores all data relating to the games you have played and how long you have played them. By default, this page is publicly available, but you can change it by following these steps:
1. Open the Steam app on your PC or log in via your browser.
2. Who, click on your Steam profile username, displayed in large capital letters.
3. This will open your gaming business. Here, in the panel on the right, click on "Edit my profile".
4. On the profile edit page, click on "Privacy Settings".
5. In front of the Game Details menu, click on the "Friends Only" option. A drop-down list will appear. Now, click on "Private" to hide your Steam activity from friends.
6. You can also hide the entire profile by clicking on the option in front of "My profile" and selecting "Private".
Method 2: hide games from your Steam library
While making your Steam activity private is the perfect way to hide your games from people on the internet, your library will still show all the games you play.
This can be a source of problems if someone accidentally opens your Steam account and discovers games that aren't safe for work. That said, here's how you can hide games from your Steam library and access it only when needed.
1. Open the Steam application on your PC and go to the Game Library.
2. From the list of games visible in the library, click il right mouse button about what you want to hide.
3. Then position the cursor on the option Manage e click "Hide This Game".
4. The game will be hidden from your library.
5. To recover the game, click View in the upper left corner and select the option "Hidden games".
6. A new list will show your hidden games.
7. You can play the games even when they are hidden or you can do right click on the game, click on "Manage" and select the option entitled "Remove this game secretly".
Method 3: hide activity from Steam chat
Although your Steam profile contains most of your information, it is the app's Friends & Chats menu that notifies your friends when you have started playing and how long you have been playing it.
Fortunately, Steam offers users the ability to hide their activity from the chat window even if their profile is not set to private. Here's how to hide Steam activity from the Friends and Chats window on Steam.
1. On Steam, click on the option "Friends and chat" in the lower right corner of the screen.
2. The chat window will open on the screen. Here, click on the little arrow next to your profile name e select the "Invisible" option or the "Offline" option.
3. While both of these functions work differently, their essential purpose is to make your Steam gaming activity private.
Frequently Asked Questions (FAQ)
Q1. Can you hide specific Steam activities?
Currently, it is not possible to hide specific activities on Steam. You can hide the whole activity or show it all. However, you can hide a single game from your Steam library.
This ensures that while the game stays on your PC, it won't be visible with your other games. To achieve this, right click on the game, select the Manage option and click on "Hide this game".
Q2. How do I disable my friends' activity on Steam?
The activity of friends on Steam can be changed from the privacy settings in your profile. Click on your Steam username and select the Profile option. Here, click on "Edit profile"And, on the next page, click on"Privacy settings".
You can then change your game activity from public to private and make sure no one can find out about your game history.
For many people, gambling is a private affair, which helps them escape the rest of the world. Therefore, not many users are comfortable with their activity publicly displayed on Steam.
However, with the steps mentioned above, you should be able to regain your privacy and make sure no one finds your game history on Steam.
We hope this guide was useful to you and that you were able to hide Steam activity from friends. If you have any questions, write them down in the comments section below and we'll help you out.
Further Reading:
How to hide apps on any Huawei and Honor device
How to view your subscriptions on Steam
How to enable Steam two-factor authentication
How to see hidden friends on Facebook
Discover Threads, the new Instagram app to contact your closest friends