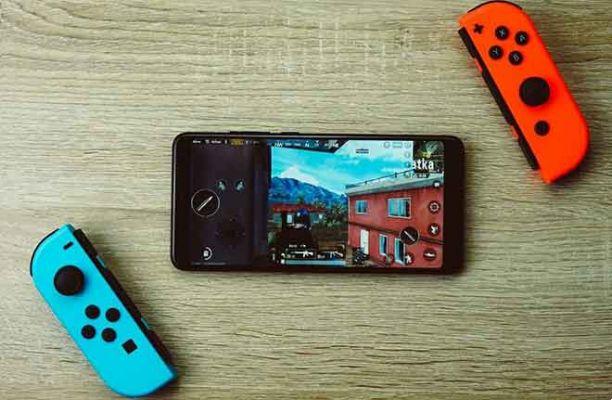 You know you can connect Nintendo Switch controller on Android. How to use Nintendo Switch Joy-Con on Android? If you like to play on your mobile, you will definitely need a long-term controller, we already enjoy large screens and increasingly optimized hardware at very affordable prices. But when it comes to gaming, we have games that are so well developed and with a series of buttons that it becomes difficult to play with the touch of the screen.
Being able to make a series of movements or eliminate the enemy ... what's better than being able to use a video game console controller we have at home. For example, if we have Nintendo Switch, why not use it with our favorite games.
Today we will explain the steps we need to follow to use Nintendo Switch controller on Android and be able to play the best android games.
How to connect Nintendo Switch controller on Android?
If you have a Pro controller from the popular Nintendo Switch console, you should know that it is one of the best when it comes to syncing it with our android smartphone.
The steps we need to follow to connect the Nintendo Switch controller on Android are simple, pay attention and do it in the order you see below.
The first thing to do is to press, for a few seconds, the button that we find on the side of the USB C input of our Nintendo Switch Pro Controller video game console. You can see that the Green LEDs light up at the bottom of the remote control. After this step we can connect it to our smartphone via bluetooth.
Now, on your phone you need to go up Settings and select the option Bluetooth. If you keep it off, turn it on and press search to locate our Pro Controller. Click on the name that appears in the list and that's it.
With the controller already connected to our smartphone, we have to just enjoy the best titles in the Play Store and we will have no more excuses to be the best in the different games in our collection.
It is evident that the world of video games is booming and that we love to enjoy titles like Asphalt9, Fornite or Minecraft and with a wireless controller you can have a lot more fun. But let's also see how the famous joicons can be connected, in case you don't have another controller.
How to use Joycons on Android
If you have the Nintendo Switch console, you already have two controllers available to connect to your phone, in principle you will only need one. We will see how to combine them and continue playing with our smartphone and enjoy two independent controls, something very useful if we have to play the same game on the mobile as two.
It is a very simple process that we will see now.
The first thing we need to do is disassemble or separate the Joycon controls or what we will use with the phone.
Once separated, we must press the circular button at the top, at least for a few seconds, if we are successful in the process, a green light will start moving from left to right which means it is in pairing mode.
Now first, we need to go to our mobile terminal and in the Settings option, we look for the Bluetooth option, we search in the list of available devices that appear until you find our Switch Joycon among all.
It remains only to select it from the list of devices and we are done. We now have the Nintendo Switch controller ready to use it with games on our Android phone.
Was it easy to connect the Nintendo Switch controller on Android? Think that you can connect the Nintendo Switch controller to the PC.
Further Reading:
How to Sync Nintendo Switch Controllers
Cheap Nintendo Switch Lite: where to buy it at the best price
How to connect the Nintendo Switch to the laptop
New Nintendo Switch emulator for Android phones
How to connect PS4 or Xbox controllers on Switch