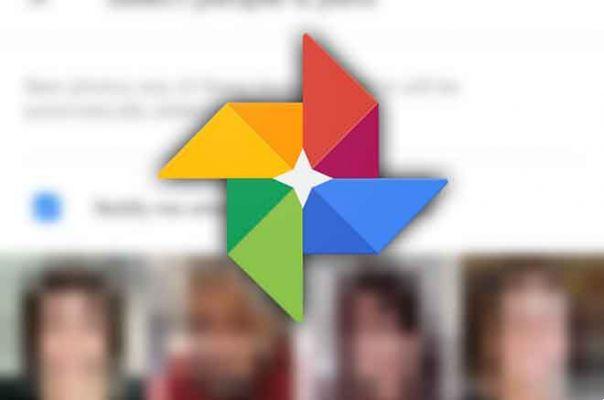 The Google Photos app is pre-installed on some Android phones, especially phones with stock Android. If someone installs this app on other Android phones or iPhones, they get confused as to what will happen to their photos once the app is uninstalled. Let's answer the first question you'll ask yourself, can I uninstall Google Photos from my Android phone ?. The pre-installed Photos app cannot be uninstalled. You can only disable it.
Disabling the app will hide it from the app menu. It's almost equivalent to uninstalling the app just because you can't use it. You will need to enable the app to use it again. On iPhone, you need to install the Google Photos app before uninstalling it. Now let's see what happens to the photos when you remove the app from your phone. Before we start our current topic, let's get a little understanding of how the app works.
Who can see my photos on Google
What is the Google Photos app and how it works
The Google Photos app on Android and iPhone is traditionally a gallery app with additional features that allows you to back up your photos to the cloud. Only after installing the app, will it allow you to view your photos offline. However, it will also ask you if you want to back up your photos to the cloud. You can enable backup or continue using the app like a normal gallery app.
When the backup function is enabled, all the photos on your phone will be synchronized with your Google account for which you have enabled the backup. On iPhone, if iCloud Photos is enabled, a copy of the available images will also be saved in Google Photos.
There is another interesting thing that emerges when we talk about Google Photos. In addition to creating a backup of your photos (if enabled), Google Photos also automatically syncs your images across all your connected devices.
To put it into perspective, suppose you add some images to Google Photos on the web. Now, when you use Google Photos on your phone or install it on a new phone, all the images stored in Google Photos will automatically become available. Everything stored in Google Photos will automatically sync with all your connected devices. Note that we are only talking about online images and not offline ones.
Simply put, you need to enable backup, but any photos already available in the Google Photos cloud will automatically sync with your phones. Now let's move on to the main thing.
How to remove WhatsApp photos from Google Photos
What happens to pictures after removing the Photos app from Android and iPhone
When you uninstall the Google Photos app or disable it, your images will be deleted or not depending on whether they are offline or online.
What happens to the photos on the phone
If you are using the Google Photos app as a gallery app to view your photos and you have not enabled the Backup and Sync setting, uninstalling will have no effect. That is, no photos will be deleted from your phone on both Android and iPhone after removing the app.
You can use the pre-installed Gallery app on Android or the Apple Photos app on iPhone to view photos offline.
What happens to photos in the cloud
If backup and sync are enabled, the photos from your phone will be stored in the Google Photos cloud. If you haven't deleted the copy of the device, nothing will happen to your photos after uninstalling the app.
However, if you have deleted the device copy to save space on your phone, you won't be able to access those photos on your phone from the other gallery apps either.
This does not mean that the photos will be permanently deleted. Those are safe in the Google Photos cloud. You need to install the app again or visit photos.google.com to view those photos. And if you were syncing them with iCloud on iPhone, you can access them from there too.
What happens to synced photos
As mentioned above, the images available in the Google Photos service are automatically synchronized. Now when you uninstall the app from your phone, the synced photos will be removed from your phone as they are linked to Google Photos. Again, they will not be deleted. You can access it via the website or by reinstalling the app.
How to transfer photos from Google Photos to iCloud
The images will continue to be backed up
No. Uninstalling the app from your phone stops the backup for Google Photos. Then your new photos will no longer be stored in the cloud. However, if you use iCloud, they will continue to sync to iCloud.
What happens after reinstalling the Google Photos app
When you reinstall the app, it will show the photos available on your phone. If you have previously created a backup of some pictures or have photos in the cloud service, they will automatically show up on your phone, as mentioned before.
How to uninstall the Google Photos app on Android and iPhone
Let's start with the iPhone first.
Remove Google Photos from iPhone
For this, tap and hold the Google Photos app icon on the home screen until the icons start shaking. You will see a cross icon on the app. Touch it. A confirmation window will appear. Tap Delete. Do you know any other methods to delete apps on iOS 13?
Remove Google Photos from Android
For that, open Play Store and search for Google Photos. Open it and tap the Uninstall button.
If the app was pre-installed, uninstalling will only remove its updates. You will need to disable the app to completely hide it. For this, open Settings on your phone and go to Apps and notifications or Application manager. Search for photos in All apps. Touch it.
Tap Uninstall if available. Otherwise, tap Disable.
Conclusion
Google Photos is just a means of showing photos where deleting an image is different from uninstalling the app. If you want to remove pictures from your phone, you should delete them. Uninstalling the app will have no effect on your photos, unless, of course, they are only available online.
Further Reading:
What happens if you delete the Gmail app from your phone
How to delete photos from iPhone but not Google Photos
How to download Google Photos photo albums
What happens when you uninstall WhatsApp?
What happens when you delete photos from iPhone