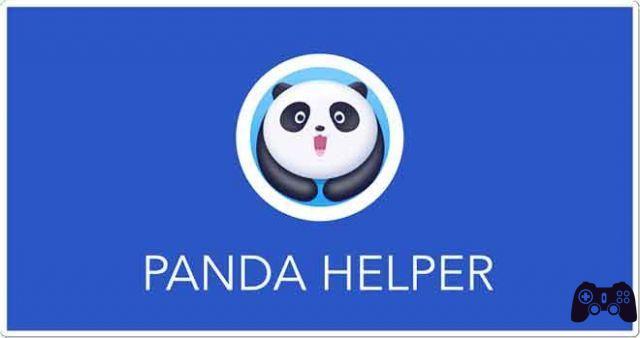 Panda Helper is one of the best unofficial app stores to release, offering tons of modified apps and games, emulators, tweaks, and more. Millions of people around the world are using it as their new app store - it's free and there's no need to jailbreak. Even better, it's not limited to iOS devices - Android users can enjoy it too.
Panda Helper features:
Panda Helper offers all users numerous features, including all this content:
IOS apps - thousands of free official apps and games
Exclusive apps - Cydia apps, screen recorders, streaming apps, game emulators and more
Tweak - Optimized apps and games with new features and functions
And in addition to all this:
It's free to use - no jailbreak required, Android users don't have to root their devices, and your warranty isn't compromised
It's an alternative to Cydia - for jailbreakers who lack their unofficial content
Contains thousands of unofficial apps and games - optimized and modified content with new features and some Cydia tweaks that don't need jailbreak to work
It has fantastic support - 24/7 support via Twitter and Facebook - no matter your time zone, help is always at hand
How to download Panda Helper:
Panda Helper is pretty easy to download and you can choose between a free or VIP version. Simply choose your platform and follow the guide.
Method 1: iOS only
Download the Panda Helper configuration profile to your device, using the Safari browser
Click on Allow in the window that opens
When the profile installation screen loads, click Install
Click Install again and the app will be installed
Trick to avoid revocation:
With an unofficial app, there is always a chance that Apple will revoke the certificate and the app will crash. This problem can be overcome - it's a temporary method, but it allows you to still have access to everything when the app's certificate is revoked.
If your app crashed due to revocation, DO NOT uninstall it and follow these steps:
Enable airplane mode on your device and check if Wi-Fi has been disabled
Open Settings> Safari
Click on the Delete website and history data option
Open the app - it will open even without Wi-Fi
Disable airplane mode, check that Wi-Fi is connected and you can use the app again
Method 2: Android
Download the Panda Helper APK file to your device
Ignore the security warning and click OK
Open the .apk file and go to Settings in Chrome
Enable the Allow from this source option and the app will be installed on your device
Troubleshooting with Panda Helper:
While it is a trustworthy app, some common errors have been reported when installing on iOS devices:
Failed installation profile error:
This usually happens when Apple's servers are jammed with traffic. Wait a couple of hours to try again. If that doesn't work, follow these steps:
Put your device in Airplane mode
Open Settings> Safari
Click on delete website and history data
Click on delete data and history
Take your device out of airplane mode and wait a couple of minutes
Panda Helper should now work
White or blank screen:
It is a widespread error:
Open Settings> Safari
Click on Clear Website Data
Panda Helper's screen should now be normal
Unauthorized Developer Error:
On iOS devices, unofficial apps tend to generate the unauthorized developer error. This is easy enough to fix:
Keep the developer's name in mind in the message and close
Open Settings> General> Profiles
Click on the developer's name
Click on I authorize, close the settings and try again: the error should be gone
App certificate revocation:
Panda Helper is based on expired corporate certificates, which are revoked by Apple. If the developer isn't fast enough to replace the certificate, the app crashes. To get around this you can use the anti-revocation steps above, install an anti-revocation app, or use one of the recommended VPNs.
The app cannot be verified:
If you get a message about unable to verify the app, do this:
Uninstall Panda Helper from your device
Open the Safari browser and go to the official Panda Helper website
If it says the app is ready for download, download it again. If there is no such message, the certificate is being replaced - wait a couple of hours and try again
If it is available for download, click Download Free Version, click Install, and the app will be installed
Repeat the steps for the unauthorized developer and the app will be ready to use
The app cannot be downloaded:
There are a few steps you can try:
Reset Network Settings - go to Settings> Network> Reset Network Settings. Restart and try again
Reinstall - delete Panda Helper from your device and follow the tutorial to install it again
Wait - the servers might be too busy, so wait a couple of hours
Clear the cache – clear the cache of the Panda Helper app
There is no profile to authorize:
This is a common mistake with free apps. Download Panda Helper, choose the VIP version, then install the free version instead
Panda Helper VIP
The free version offers users tons of choice, but the VIP version offers that little bit extra. For just $ 19,99 per year, you get all the free features, plus the following:
Panda Speeder - speed up the game
Panda Cheat Engine - activate the cheats for the game
Panda Cloner– clones up to three copies of an app
Panda Auto Clicker - automatic screen click
Panda Helper is one of the most popular installers of all time and offers a choice between free and paid version. If you choose the free version, it will always be free and you don't even have to jailbreak to use it. Try it now; it may become the only way you download apps and games from now on.
Further Reading:
Fiat Centoventi: the heir to the fully electric Panda
How to download and install the TweakDoor App on iPhone
How to install incompatible apps on your smartphone
How to download and use ACMarket App on an Adroid device
How to use the Google Home app on Mac and PC