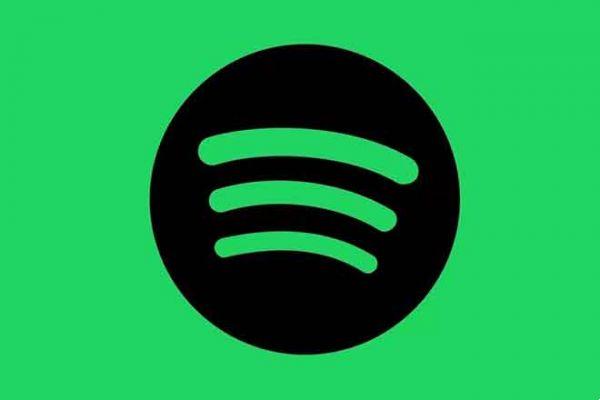 Spotify is arguably the most popular music streaming service among millions of users. You can enjoy auto-generated playlists and other features like group sessions to host a private music streaming session. While the Spotify app works as expected on Android and iOS, the same cannot be said of its desktop alternatives. In this section you will find more Spotify goodies on how to listen to Spotify offline on mobile devices and Windows 10.
Spotify's desktop apps don't look native compared to rivals. It works as expected most of the time, but sometimes you may run into problems with the app not responding and may leave you scratching your head. If you are facing these problems, you are in the right place. This post will talk about the seven best ways to fix when Spotify is unresponsive or not working on Windows and Mac. Let's get started.
1. Reopen Spotify
It is possible that the Spotify app did not launch properly and this may cause an error when opening. To check, click the red "X" in the upper right of the window to close Spotify. It may take some time to fully close.
On Mac, you can right-click the Spotify icon on the Dock and select the Close or Force Close option. Wait a few seconds and restart it. So, check if everything works as expected. If not, don't worry, we have more tricks up our sleeve.
2. Restart your PC or Mac
I keep recommending this solution in almost all of my Windows 10 and Mac guides. Restarting your device is a good idea to fix errors without fiddling around.
On Windows, simply click on the Windows icon and select Restart. On Mac, tap the little Apple icon in the top left corner and select Restart.
3. Usa Task Manager (Windows)
Before we start deleting or reinstalling Spotify, I have another simple option that could be the solution to all your Spotify problems on Windows.
Sometimes, the Spotify app never stops properly and continues to work even after the app is closed. When you launch the app again, the system gets confused because, according to it, Spotify is already running. And this can lead to not responding to an error on Windows.
Follow the steps below to completely remove the Spotify process from the background using Task Manager.
Step 1: press the shortcut Ctrl + Alt + Del on your keyboard and select Task Manager from the blue screen, which will cover the desktop.
Alternatively, you can use the Ctrl + Shift + Esc key combination to open the Task Manager.
Step 2: right click and select Processes tab and log in to Spotify.
Step 3: do click the Spotify icon, open it and select End Process.
Step 4: restart your computer and check if the Spotify app is openable without getting any annoying error message.
If it opens correctly, you're good to go, but if it still doesn't respond, you'll need to go ahead and run the next method.
4. Use Activity Tracking (MAC)
Similar to Task Manager on Windows, you can use Activity Monitor on Mac to completely close the Spotify app. Follow the steps below.
Step 1: use the Command + Spacebar keys on your Mac and search for Activity Monitor.
Step 2: select Spotify from the menu and tap the X sign to close the app.
5. Reinstall Spotify
You may need to improve the game a little and do a clean reinstall of the Spotify app. This should fix the problem immediately, but you should follow a few steps to get the process done as best you can.
Follow the steps below.
Reinstall Spotify on Windows
Step 1: Press the Windows key on your keyboard and right-click on Spotify to select the Uninstall option.
Step 2: if the app asks for confirmation, click OK. Now press Windows key + E on your keyboard to open File Explorer and go to the folder structure below.
C:UsersYOURUSERNAMEAppDataRoaming
Step 3: you need to delete the Spotify folder. If you can't see AppData with your username, right-click Quick Access and select Options.
Step 4: On the View tab, click the Show hidden files, folders and drives option, then click Apply and OK. Now you can see the hidden folder named AppData.
After that, you can complete the reinstallation of the Spotify app from Microsoft Store.
Download Spotify for Windows
Reinstall Spotify on Mac
Step 1: open the Finder menu on Mac.
Step 2: go to Applications and search for Spotify.
Step 3: right-click on the app and move it to the trash.
Go ahead and download the Spotify app from the Mac App Store.
6. Disable hardware acceleration
Many Spotify users have claimed that unchecking the Hardware Acceleration option has helped them bring sanity into their life.
On Windows, when you open the Spotify window, press the Alt key on your keyboard and in the File menu select View.
Now uncheck the Hardware Acceleration option and close Spotify. Wait a few moments and restart it to check if it works or not.
On Mac, you can open the Spotify app and select the Spotify menu in the menu bar and disable hardware acceleration.
7. Update the operating system
Make sure your Windows or Mac system is fully up to date. Updating your operating system (Mac or Windows) can remove annoying errors, so it's always a good idea to check for updates from the Settings or System Preferences menu on Windows and Mac respectively.
Further Reading:
How to download and install Spotify on Chromebook
How to disconnect Spotify from Alexa
Spotify keeps disconnecting, 7 solutions
How to connect Spotify with Amazon Echo
How to connect Spotify to Waze