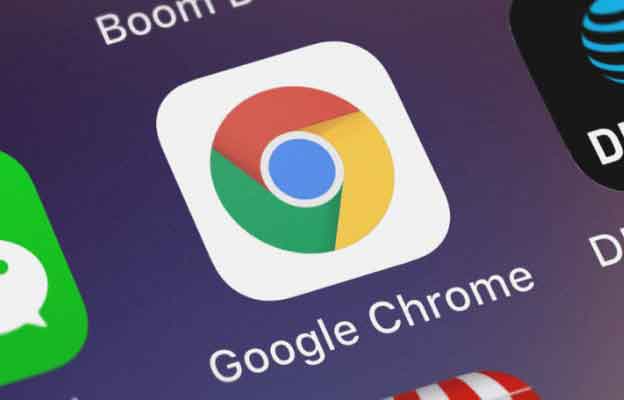 Typically, the Chrome browser should normally update itself when you hit the Refresh button. However, if that doesn't happen and the app gets stuck on "Install", we'll show you what you can do to fix. Here you will find 8 ways to fix Chrome not wanting to update on Android.
The problem isn't limited to a particular Android phone. And it happens more on Samsung Galaxy, OnePlus, Redmi, Realme, etc. Often, the problem is also found on the WebView system. Then update it. Other than that, there are several solutions that will help you to solve the problem.
1. Restart your phone and modem
Before trying the solutions mentioned below, we suggest you restart your phone. And if you are using a WiFi connection, restart the modem as well. This should fix network related problems.
2. Change data
If you're updating Chrome over a WiFi network, try doing it on mobile data and vice versa. Switching the data connection has worked for many Android users.
3. Update all apps
Instead of just updating the Chrome browser, install all the pending updates available in the Play Store. To do this, follow these steps:
Step 1: open Play Store and tap the three-bar icon at the top. Tap My apps & games.
2 pass- Tap the Update All button at the top.
4. Update apps from the Galaxy Store (Samsung only)
If you are using a Samsung Galaxy phone or tablet, you should install all pending updates from the Galaxy Store. For that, open Galaxy Store and tap on the three-dot icon at the top. Tap on My Page.
Tap Update and install updates. Then open the Play Store and update all apps including Chrome.
5. Uninstall the Play Store updates
This is the solution that has worked wonderfully for users who have not been able to update Chrome on their Android phone. Since Play Store is a pre-installed and system app, it is not possible to uninstall them completely. You can only uninstall its updates, as shown below. Don't worry, as nothing will happen to your apps or associated data.
Open Settings on your phone or tablet and go to Apps / Manage apps.
Nearby Google Play Store. Touch it.
Tap the three-dot icon at the top and select Uninstall updates.
Restart your phone.
Wait 2-3 minutes for the Play Store to automatically update in the background. Then open the Play Store and update Chrome.
Suggestion: What to do if Google Chrome doesn't work on Android phone
6. Clear cache and data
Another magical solution to fix Chrome not updating issues is to clear the cache and clear data for some apps. They are,
Google Play Store
Google Play Services
Download Manager
Android System WebView
The steps are the same for all of them. Get started with Play Store as shown in the steps below. In case you are wondering if deleting the cache or data of those apps will remove your personal data like apps, contacts, files, etc., the answer is no. Everything will remain intact. Find out in detail what happens when you delete Android app data.
Open Settings and go to Apps or Manage apps.
If the list of apps appears, go to step 3. Alternatively, tap See all apps, if available.
Tap Google Play Store followed by Storage.
Tap Clear cache and Clear data.
Likewise, it clears the cache and data for Google Play Services, Download Manager, and Android System WebView.
Note- If you don't see Android System WebView and Download Manager in the app list, tap the three-dot icon at the top and select Show system apps after step 2.
Finally restart your phone.
7. Turn off Bluetooth
This is a very random solution, but Android users have confirmed that disabling Bluetooth helped them update Chrome. Then turn off Bluetooth or disconnect all connected Bluetooth devices.
8. Reset your network settings
If nothing works, you need to reset the network settings on your phone. For this, go to Settings> System (or General Management)> Reset> Reset Network Settings. Find out what happens when resetting the network settings on Android phones.
You have to be patient
Updating Chrome often takes a little longer. Then hit the Update button in the Play Store and let it update in the background. Check after 10-15 minutes. Hopefully, Chrome updates successfully.
Further Reading:
Google Chrome doesn't load pages, 7 solutions
How to fix "err_empty_response" error
What to do if Google Chrome doesn't work on Android phone
Chrome shows blank page, 7 solutions
Google Maps is already testing incognito mode on Android