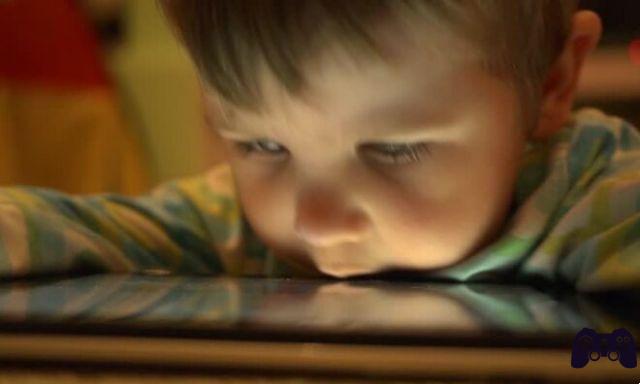 Are you here because you want to know how to set up parental controls on Google Chrome? Google Chrome is the most popular web browser in the world. Children also use Google Chrome to access their favorite websites. Many times, you can't be near little ones when they use their phones or computers. You can use several parental control apps to manage what your kids see online and monitor their behavior.
You will need to spend some money in order to monitor your kids, so before you decide to invest in a software or app you should start using some of the free parental control apps or use the free feature on Google Chrome. To know how to set up parental controls on Google Chrome? Read on and learn from the valuable insights we will share in this short article.
It might interest you: How to block adult sites on any device
Why set parental controls on Google Chrome
There are many compelling reasons to learn how to set up parental controls on Google Chrome. Here are a few that can convince you to do it right now.
Prevent access to age-inappropriate content - this is the best reason to restrict their use of Google Chrome. Through the controls in place, you can prevent them from accessing content that is unsuitable for their age.
Prevent Unauthorized Online Shopping: Kids can use their phone or computer to buy items online without you knowing. With parental control, you can prevent this from happening.
Protect Sensitive Information - Kids can access malicious websites in Google Chrome. These websites can infiltrate your system and, in turn, can access confidential information. Since you don't always stay around children when they use Google Chrome, it will be good if there are safety measures in place.
Manage Screen Time: Setting up parental controls on Google Chrome can also be helpful in terms of limiting children's screen time. This means they won't spend most of the day online. This is a great way to run their online businesses and make sure they have time for other things, especially studying.
Preventing Cyberbullying: Cyberbullying is one of the most serious risks children face when online. From social media to online forums, there are many places where children can be bullied. By limiting the websites they can visit, you are proactive in preventing cyberbullying.
How do i set up parental controls on Google Chrome?
As you search for how to use parental controls on Google Chrome, you will see that there are more ways available. In this section, we'll talk about some of your choices.
1. Enable Safe Search
This is one of the simplest means of activating parental controls. It is also free. However, one problem is that children can easily find ways to disable this feature. Another weakness is that it only applies to Google searches.
To get started, you'll need to go to this URL: google.com/preferences. Then, search for Enable SafeSearch and check the box.
2. Use Google Family Link
If you're looking for an effective way to control Google Chrome with tons of other features to the side, Google Family Link is a great option. You can also schedule location tracking and use screen time management. It is also a good thing that it is easy to use. However, this can be easily detected and eliminated.
All you need to do is download Google Family Link on the target device and follow the detailed instructions for its installation. After this, you can limit the things your child can do.
3. Create a supervised profile
To have a more complete way of managing Google Chrome use among children, another thing you can do is create a supervised profile. This will allow you to spy on your child's activities. Select Manage people from the drop-down menu.
Click Add Person and create your profile. Next, turn on synchronization. This will begin syncing the children's online activities with your account, including web visit history and bookmarks.
Open Google Chrome. Click on your profile picture, which you will see in the upper right corner of the browser.
We wrote for you: How to set up parental controls on Android: protect your family
Further Reading:
How to turn off parental controls on Android
How to set up parental controls on Android and protect your family
How to enable parental controls in Discord
How to enable parental controls on Fire Stick?
What is Google SafeSearch and how does it protect children online?