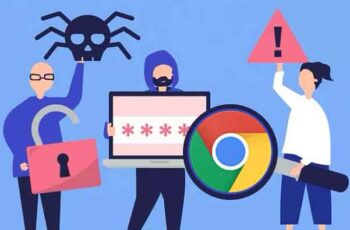 How to enable and disable advanced protection in Google Chrome on all phones and PCs. Internet security can be deceiving. You come across tons of threats while browsing the web. And while your favorite web browser may be able to protect you from most attacks, it can't save you from all threats unless you allow it. To protect you from such threats, browsers like Chrome have introduced so-called advanced protection.
There are two types of Enhanced Security Mode: Standard Security Mode (enabled by default) and an Enhanced Security Mode, a slightly more advanced level of Safe Browsing. We will talk about what Enhanced Security in Google Chrome means and how to enable it in this post.
What is Advanced Security in Google Chrome
Enhanced Protection Mode protects you from malicious websites, downloads, or extensions. When enabled, it essentially allows Chrome to access your online activities and act proactively. Chrome will use this data to predict and warn you of any dangerous events before they occur by constantly checking and analyzing uncommon URLs and website sample pages in real time.
Enabling Advanced Protection also increases the security of other Google apps (such as Gmail, Drive, and so on) you may be using. It will provide enhanced protection based on a comprehensive view of threats against your Google Account. For example, if Gmail detects a spam email with an inaccurate link, Advanced Protection passes the information to Chrome if you click it. Also, if any of your saved passwords are compromised in a data breach of some kind, Chrome will warn you.
By default, the Chrome browser comes with standard protection configured, which is only enough to warn you of potentially malicious downloads, sites, and extensions. If you've decided to increase your online security, here's how to enable Enhanced Protection Mode on both the mobile and web versions of Google Chrome.
How to enable advanced protection in Google Chrome for Android
Previously, Safe Browsing was only accessible through Chrome Flags for Android. Well, not anymore, as the feature has finally made it to Chrome's privacy and security settings. Read on to learn how to enable Advanced Protection in Google Chrome for Android.
Open the Google Chrome app on your Android. Use the three-dot menu in the top right corner to open Settings.
Under Basic, tap Privacy and security. Now go to Safe Browsing.
Then, select the Advanced Security option. You can tap the arrow next to it to find out more.
How to enable Safe Browsing mode in Google Chrome for iPhone and iPad
Google Chrome also offers Enhanced Security Mode for iOS devices. Here's how you can enable it.
Launch Google Chrome on your iPhone. Tap the three-dot menu icon to choose Settings from the list.
Go to Google Services. Turn on the switch next to Safe Browsing and tap Done to save your changes.
How to enable advanced protection in Google Chrome on PC
For the destop version of Google Chrome, here's how to enable Enhanced Protection Mode.
Open Google Chrome on your PC. Now click on the three-dot menu icon in the top right to access Settings.
Go to the Privacy and Security tab and click on Security.
Finally, select the Advanced Protection option in Safe Browsing.
How to perform a Google Chrome security check
Whether you intend to enable Advanced Protection or not, we recommend that you frequently run the built-in security check tool to protect yourself from any data breaches, bad extensions, and more. Here's how to perform a security check in Google Chrome.
Launch Google Chrome and click on the three-dot menu icon at the top to open Settings.
Use the left pane to access the Privacy and Security tab. In Security Check, click the Check Now button to run a quick scan.
Once complete, Chrome will suggest some changes based on the scan results. If necessary, follow the recommended steps and you should be safe.
How to restart Google Chrome browser
Safety first
While browsing online on Chrome, you better take care of your system's security. Turning on advanced protection in Chrome is the right thing to do, especially if you browse the web a lot and like to use extensions.
Further Reading:
How to prevent Google Chrome from blocking downloads
How to remove a Google account from Chrome
Microsoft Edge and Google Chrome: which is the best browser in 2022?
How to activate dark mode on Google Chrome
How to restart Google Chrome browser