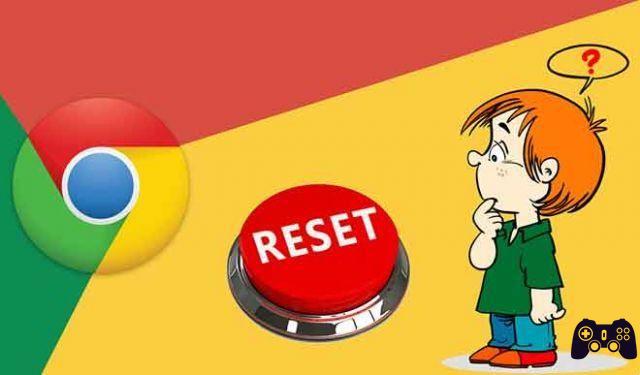 You must have read about resetting Google Chrome when troubleshooting. And the very thought of it sends shivers down your spine. The reason: Every time someone hears or reads the word reset, they think it's the end of the world. So in this post we will clarify your doubts about what happens when you reset Chrome settings. The reset has different meanings depending on the app or gadget you are using. If you hard reset anything, it will delete everything from the device. Soft reset simply restarts the device. But a reset, in the case of apps and settings, usually means resetting the settings to their default values.
The latter also applies to resetting Chrome settings. However, not all settings are restored to their original values. Don't get confused. Today we will tell you the consequences of resetting Google Chrome, i.e. which settings are affected and which are not. Google offers a quick rundown on their support page, but we've dug deeper (as we always do) to show the nuances of this change. We will start by mentioning the things that are changed by this action followed by those that remain unchanged. But before that, it's important to understand user profiles in Chrome and how important they are here.
How to uninstall Chrome apps and extensions on Windows and Mac
How user profiles affect Chrome settings
Chrome allows you to add multiple users so that each has their own set of bookmarks, extensions, history, and settings. When you reset Chrome, only the currently logged in profile is affected. For example, if you have two profiles: home and work, and you reset your browser while logged into the work profile, the following changes will only take place for that profile. Your home profile will remain intact. Now let's see what changes.
Synchronization service
When you reset your Chrome settings, you will be logged out of your Google account on your Chrome profile. You will be shown the message "Synchronization is paused". You will need to log in again to resume syncing.
Note: Your profile will not be deleted by resetting Chrome.
To resume syncing, click the profile picture icon in the top right corner of Chrome. Then click "Log in again". Log in with your credentials.
How to disable Chrome push notifications
Home button and Home page
Resetting Chrome settings will disable the Home button on your browser. For the uninitiated, the home button is present on the left side of the URL box. You can set it to open the new tab page or customize it and use your own URL.
Now, when you reset Chrome, the Home button will disappear.
You'll need to enable it in Chrome's settings under Appearance to use it again. Once enabled, you will notice that if you have set up a custom URL, it will still be there. You just need to change the option from the New Tab page to your website.
Search engine
The default search engine for Chrome is Google. If you were previously using a different search engine, the search engine will be set to Google after the reset. That is, resetting Chrome changes the default search engine to Google. To change it according to your choice, go to Chrome Settings> Search Engine.
Final report: The data in Manage Search Engines will not be removed.
Startup pages
When you start Chrome for the first time after turning on your computer, the pages that will open are the startup pages. You can set it to open the new tab page, open specific pages, or open the last opened pages.
By default, Chrome will open the new tab page. Therefore, when you reset Chrome settings, the start page setting will change to the New Tab page if you were using one of the other two settings.
Site permissions and content settings
This may be the most annoying part of resetting Chrome settings. This is because when you do this, your site's settings will be reset to their default values. Site settings are the permissions requested by websites, such as microphone access, location, camera, displaying popups, and more.
Cache and cookie
Resetting Chrome's settings will clear temporary data on Chrome such as cookies and cached files. It's equivalent to clearing things in Chrome's Settings> Clear Browsing Data> Cookies and Other Site Data and Cached Images and Files.
By clearing your cookies, you will be logged out of various websites on Chrome where you are logged in. Anything you have added in your carts will be deleted even if you have not been registered on those sites. However, the passwords will not be deleted from Chrome.
Pinned cards
Chrome allows you to block frequently visited websites. A reset will unlock them. You'll have to re-pin them all.
Themes and extensions
Extensions are the soul of Google Chrome. Resetting Chrome's settings will disable all third-party extensions. However, it won't remove them from Chrome or restore default settings. You will need to re-enable them individually.
Likewise, if you have changed the Chrome theme in the settings, it will be changed to the default one.
What doesn't change when you reset Chrome settings
As mentioned at the beginning of the post, the above changes will only take place for the currently logged in profile. Nothing will change for the other profiles.
If you're worried about your bookmarks, saved passwords, and browsing history, rest assured that they too remain intact. Likewise, the downloaded files will not be deleted from your PC.
In the appearance settings, the page font and zoom settings will remain intact. Also, if you have hidden the Favorites bar, it will continue to remain hidden.
In addition to the data present in the Site Settings and in the Cookies, nothing else changes in the Privacy and Security Settings. Other settings such as download location, printer and accessibility will also remain unchanged.
How long does it take to reset Chrome
Restoring Chrome is a quick task. It is only a matter of a few seconds or at most a minute or two.
How to reset Chrome settings
1 pass: Open Chrome on your computer and click on the three-dot icon at the top. Select Settings from the menu.
2 pass: Click Advanced to view more settings.
Step 3: on Windows, click Reset Settings under Reset and Clean. On Chromebooks, Linux, and Macs, click "Reset settings to original defaults" in Reset Settings. Tap Reset settings to confirm.
Conclusion
Now that you know what happens after you reset Chrome settings, feel safe to hit the button. You should use it when Chrome is giving you problems especially related to extensions. Sometimes, a Chrome extension changes a setting that you don't know. Chrome reset helps you in such cases.
Further Reading:
How to prevent Google Chrome from blocking downloads
The 5 best ways to block Google Chrome popups
8 solutions for when Google Chrome won't update on Android
How to remove a Google account from Chrome
7 solutions for when Gmail notifications aren't working in Chrome on Windows 10