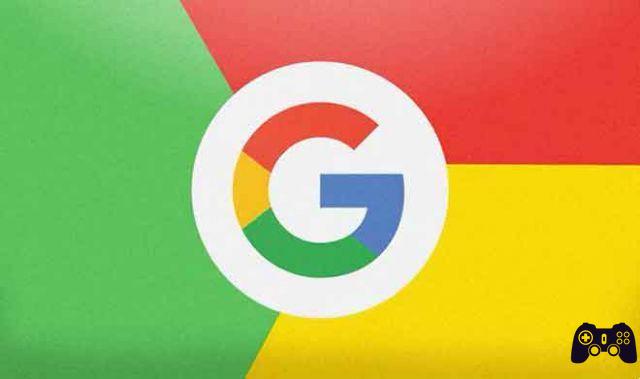 Let's see together how to remove a Google account from Chrome. Google Chrome works best with a Google account. With this, you can enable Chrome Sync to sync your browsing data across all devices and enjoy seamless access to a range of Google services (Gmail, Docs, Calendar, etc.).
But if you no longer intend to use your Google account with Chrome on a particular device, it's best to remove that account from Chrome and prevent it from syncing (or overwriting) your data.
For example, suppose you're signed in to Chrome with your Google account on a shared desktop or mobile device. After you have completed your browsing, you need to remove it to prevent others from accessing your sensitive browsing data such as passwords and bookmarks.
Let's walk through what you need to do to remove a Google account from the desktop, Android, and iOS versions of Chrome.
How to remove a Google account from Chrome Windows and MAC
On the Windows and macOS versions of Chrome, you can quickly remove a Google account by going to the relevant profile and turning off the Chrome Sync feature.
Open the Google Chrome menu, then click Settings.
Under the You and Google section, click Deactivate.
Check the box next to "Clear bookmarks, history, passwords and more from this device".
Next, click Deactivate to remove your Google account and associated Chrome profile.
As long as you've synced your browsing data with your Google account, you can log into Chrome on any device to regain access to it.
If you were the only Chrome user on the desktop, you might also want to consider resetting the Chrome browser. This should ensure that no browsing data is left on the device.
How to remove a Google account from Chrome iOS and iPadOS
On iOS and iPadOS, signing out of a Google account in Chrome will not remove it, even if you choose to clear your browsing data. You or anyone else can still easily access and access your Chrome data. Therefore, it is necessary to remove the Google account completely to prevent this from happening.
Open your iPhone or iPad's Chrome settings.
Tap your Google account at the top of the Settings screen. and then select the Google account you want to remove.
Tap the "Remove account from this device" option at the bottom of the Google Account screen.
Tap Remove to confirm.
This should remove the Google account from Chrome. If you've removed the Google account you just signed in with, you may want to start using another Google account by going to Chrome Settings> Sign in to Chrome.
Google Chrome – Android
Unlike desktop and iOS, removing a Google account from Chrome on Android can be problematic - Google accounts are deeply integrated with Android at the system level.
Therefore, choosing to remove the primary Google account associated with your Android device can also log you out from anywhere, preventing you from using all of Google's apps and many device-specific services. Removing Google accounts later added to Chrome may not cause problems.
Open the Chrome settings on your Android device.
Tap the Google account at the top of the Settings screen, then select the account you want to remove.
Select Google, then select the Google account you want to remove again.
Take a moment to review your Google account sync settings - make sure you sync your data for any Google services you may be using.
Next, tap the Remove icon. Tap Remove again to confirm.
We wrote for you: What to do if Google Chrome doesn't work on Android phone or you might read How to Install Chrome OS on PC in 2020
Further Reading:
How to uninstall Chrome apps and extensions on Windows and Mac
How to see passwords on android phone
How will I save a web page in PDF in Google Chrome
How to remove your profile picture from Microsoft Teams on mobile and PC
How to delete our data from Google