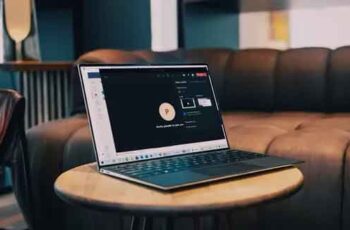 Microsoft Teams continues its Formula 1 race in the world of video conferencing apps. The company came ahead with Microsoft Teams with its new features and functionality. Among these, screen sharing is probably the most important feature, useful for showing content to other participants. If you are having trouble sharing your screen on Microsoft Teams, please read below to find out how to fix it.
Screen sharing is useful for administrators and educators who show their display configuration to other members during the call. You can also use the built-in whiteboard in Microsoft Teams to collect ideas and thoughts.
When screen sharing not working in Microsoft Teams on Windows 10, it could force you to find alternatives and reduce the productivity of your team. Thankfully, it's easy to fix screen sharing not working on Microsoft Teams. Read below to find out how.
1. USE A HIGH SPEED INTERNET CONNECTION
You are practically sharing your PC display with other members while video calling in screen sharing mode. This may sound simple in theory, but it requires high-speed internet speeds for flawless background results.
You can visit fast.com or use services like Speetest and make sure you have good internet speed numbers. If your Windows 10 PC or laptop is connected to the 2,4GHz Wi-Fi network, consider switching to 5,0GHz for a better connection and speed.
2. CLOSE / PAUSE IRRELEVANT APPS THAT CONSUME DATA
If a third-party app or web browser tab is downloading or streaming large files over the internet, you should consider stopping the download process while screen sharing in Microsoft Teams.
Make sure Microsoft Teams gets the maximum bandwidth to use during long video calls and you won't face any problems.
3. CLOSE BACKGROUND APP AND ACTIVITIES
This applies to PCs and laptops with low RAM numbers. When you have too many apps and task processes running in the background, it interferes with Microsoft Teams and its features, such as screen sharing.
Follow the steps below to close background apps and tasks.
Step 1: press the Windows key and type Task Manager.
Step 2: hit Enter and open the app.
Step 3: If you notice unnecessary CPU usage by a random app or process, click on it and hit End Task at the bottom.
If you often run into problems with Microsoft Teams, you should make it a routine and stick with it before an important meeting.
4. USES GOOGLE CHROME OR MICROSOFT EDGE
If you are using the web version of Microsoft Teams, you must use Google Chrome or Microsoft Edge on Windows 10.
Instead of using Firefox or Vivaldi, consider switching to Chrome or Edge for a seamless screen sharing experience in Microsoft Teams.
5. MAKE SURE YOU HAVE SCREEN SHARING AUTHORIZATION
How to share screen on Google Meet and other tricks
Attendees can also share their screen during Microsoft Teams video calls. But first, you need to contact your admin to grant you the relevant permission from the Meetings options in the Microsoft Teams app.
Without this, you as a participant will not be able to share your screen in group meetings.
Here's how to grant the relevant permission for screen sharing in Microsoft Teams.
Step 1: during a call, click the three-dot menu in the menu bar above.
Step 2: select Meeting Options.
Step 3: under the "Who can bypass the lobby" option, select Everyone.
Now all Teams call participants can share their screen during a presentation. This is very useful in the education sector, where teachers ask students to deliver presentations via the Microsoft Teams call.
6. RESOLUTION OF THE LOWER DISPLAY
Red lines on the monitor display - what to do?
This is indirectly related to Microsoft Teams working fine on low bandwidth. You can reduce your screen resolution and try sharing your screen in Microsoft Teams again.
This is very useful when working with a 4K display on Windows 10. By default, Microsoft Teams must send 4K content via screen sharing. You can reduce the screen resolution and reduce the load on the Microsoft Teams app. Here's how to do it.
Step 1: open the Settings app on Windows 10 (Windows + I keys).
Step 2: go to System> Display> Screen Resolution.
Step 3: select a low screen resolution and restart your PC.
Now open Microsoft Teams and try to run screen sharing again.
7. CLEAR THE MICROSOFT TEAMS CACHE
How to clear the cache on a Windows 10 computer
Sometimes too much cache collected by Windows 10 could interfere with Microsoft Teams functions. Here's how to remove Microsoft Teams cache on Windows 10.
Step 1: completely close the Microsoft Teams app on Windows 10.
Step 2: select the Windows + R keys and open the Run menu.
Step 3: type% appdata% MicrosoftTeams in the box and press Enter.
Step 4: will open File Explorer with the folder containing the Teams files.
Step 5: select all and delete them from the PC
Restart your PC and try your luck again with Microsoft Teams.
8. UPDATE MICROSOFT TEAMS
3 solutions for when Microsoft Teams notifications don't work on Windows 10
Microsoft Teams screen sharing not working may be related to an outdated build on your device. The software giant regularly releases software updates to the app to add new features and fix bugs.
Open the Microsoft Teams app, click the three-dot option in the menu bar and check for updates. Install the latest build on your device and start screen sharing during group meetings.
DELIVER IMPECCABLE PRESENTATION
Microsoft Teams is constantly advancing with new features like gallery view, workgroups, and more. It quickly became an integral part of our work-from-home setup.
Screen sharing plays an important role in conveying a message during video meetings. Follow the above steps and you can easily fix screen sharing not working on Microsoft Teams.
Further Reading:
How to block contact in Microsoft Teams
What is Microsoft Teams?
How to install and use Microsoft Teams on Fire Stick
How to install and configure Microsoft Teams for Mac
How to use the whiteboard in Microsoft Teams