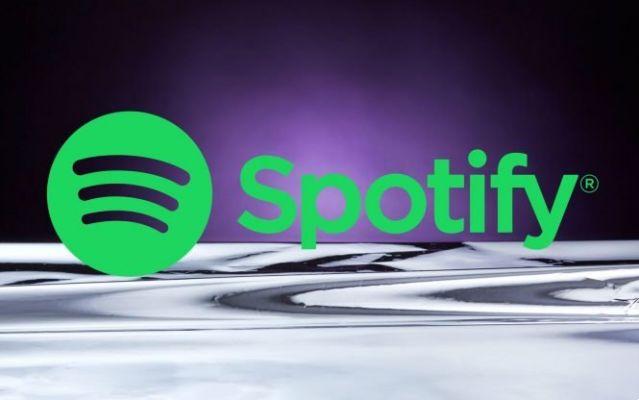 Want your life to reflect the soundtrack of your favorite movie? Then simply create a playlist on Spotify and customize it with the songs you listen to and love. A playlist is simply a list of songs or audio clips played on an audio device or through a streaming service. Instead of clicking through Spotify to change songs, you can put your favorite songs into personalized playlists for parties, workouts, or just hanging out around the house.
All you need is a subscription (free or paid) to Spotify and you can create playlists on your phone, mobile device or computer. Here's how.
How to download and install Spotify on Chromebook
How to make a Spotify playlist, let's get started.
To get started, sign up for one of Spotify's two subscription options: a free account with ads or a Premium version, which costs $9.99 per month. Then download the Spotify application on your devices. You can create a playlist on mobile devices or on your computer using its web player; they will sync across all devices.
On desktop, you can listen to any song by any artist and skip forward or back to a previous song to play it, whether you have the free or paid version (although the free version will be broken by ads).
But those with the free version can only shuffle their playlists on the mobile device. Spotify offers 15 "standalone" playlists, including Daily Mixes, Discover Weekly and Release Radar, which allow those on the free tier to play songs in any order with unlimited skips. Premium users can listen to all playlists in any order with unlimited skips and download playlists for offline listening, such as on a plane or subway.
Playlist creation differs slightly for free and premium subscriptions; here's how to get started with both versions.
Create a playlist on a mobile device (free)
If you have a free account, select Your Library and tap Create Play list (I'm using the iOS app; the Android version should be similar). In the pop-up window, type a name for your playlist and press Create.
Adding songs to the new playlist (free)
In the free version, the next window will include an Add songs button. Tap it to search by title, artist or genre. I created a playlist called "Songs that make me cry". I wanted to add "Without You" by Harry Nilsson to that list, but I couldn't remember his last name. So I typed "without you harry" in the search box and the correct one came up. Then I tapped the plus sign to the right of the title and that song was added to my crying playlist. After adding it, the app produced a list of similar songs, including Eric Carmen's "All By Myself" and Barry Manilow's "Mandy"; these also seemed very appropriate for the list.
How to share Spotify playlists: 6 methods.
Add songs to existing playlist (free).
To add songs later, tap the search icon and enter a term at the top. When you find something, tap the arrow to the right and tap Add to playlist.
Create a playlist on a mobile device (Premium)
If you have a Premium account, open the Spotify app and tap your library icon at the bottom of the screen. Then tap Playlists under Music at the top and select Create playlist. In the pop-up window, type a name for your playlist and press Create.
Adding songs to a new playlist (Premium)
After creating a playlist in the Premium version of Spotify, a white Add Songs button will appear. Tap it to get some suggestions or tap the Search button if you already have a song in mind. If your playlist has a descriptive enough name, Spotify will give you some song suggestions. PCMag's playlist name, for example, didn't give Spotify enough of an idea of what kind of music it should include, but Dance Favourites was more descriptive and allowed its AI to offer recommendations.
Adding specific songs or albums to a playlist (Premium).
When you find a song you want to add to a playlist, tap the three dots at the top right. A menu is displayed. Touch Aggiungi a playlist and in the following menu, then select the playlist you want it to reside in. In Premium, you can also add albums to playlists. On the album page, tap the three dots in the center of the screen and select Aggiungi una playlist.
Spotify keeps disconnecting, 7 solutions
Creating a playlist on a PC (free and premium)
Open the Spotify web player. look for the Nuova Playlist option at the bottom left Click on the plus sign and a pop-up window will appear. Type a name for the playlist and press Create (there is an option to add a photo and description, but it is not required). Your new playlist will appear in the left menu under Playlists.
Add a song to your PC
Let's say I'm listening to Spotify on my computer and I find the song "Runaway Train" by Soul Asylum and want to include it in my "Songs that make me cry" playlist. I simply move my cursor over the song in the web player, look for an icon with three dots, click on it and choose Add to Playlist . A list of my playlists will appear, I select the song I want to add and then it is included.
Modify your playlist
To remove songs from a playlist in the web player, click the three dots icon to the right of the song, click Remove from this playlist and it's gone. In the free version of the Spotify mobile app, go to your playlist, tap add more, tap the three-dot icon to the right of the song and select Remove from this playlist.
In Premium, tap the three-dot icon to the right of the song and select Remove from this playlist. To quickly delete a certain number of songs, go to the playlist, tap the three dots in the center of the screen and select Edit. A white circle with a line through it appears next to the songs in the playlist, tap to delete. Tap to delete. (If you delete something by mistake, tap Cancel> Delete.) When you're done, select Done at the top right.
If you are tired of your playlist, you can delete everything. On your PC, right-click and select Delete. On mobile devices (Free and Premium), tap the three-dot menu and select Delete Playlist.
Once a song or playlist is deleted from one device, such as a phone, it is also immediately deleted from the others, including the web player. If you delete a playlist by mistake, go to your profile page on the Spotify website and click Recover playlist on the left, where you will find the deleted playlists. click Restore to recover them.
How to connect Spotify to Alexa and set Spotify as your default music player
Share your playlist
Another useful feature of Spotify, as well as other music streaming services, is that you can send the playlist you created to a friend. So I can share my "Songs that make me cry" playlist with others via Facebook, Twitter and other social networks. Press the three dots icon on your mobile and PC and select Share.
Create a collaborative playlist
You can make your playlists interactive by making them collaborative. It's like sharing your playlists, but instead of selecting Share, tap the chat icon (mobile) or the collaborative playlist (PERSONAL COMPUTER). When you send it to your friends, they can add, delete and reorder songs.
Other Spotify Playlist Features
Of course, if you don't want to make your own playlists, Spotify has a great selection to choose from. The service uses an automated approach to find the most popular songs among its subscribers. In fact, you can browse these playlists, including Daily Mix, Discover, Discover Weekly, Release Radar, and Fresh Finds, select the songs you like, and create custom playlists from these lists.
To read more:
How to recover deleted playlists in Spotify.
How to connect Shazam to Spotify
How to connect Spotify to Waze
How to download and install Spotify on Chromebook
How to transfer Spotify playlists to Apple Music