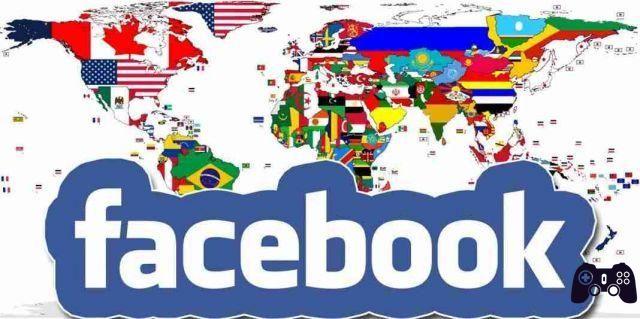 Multilingual Facebook posts how to write them. Facebook is a truly international site. Hundreds of millions of users do not speak Spanish as their first language. And you might even be Facebook friends with some of them.
To make life easier for international friends, Facebook has added automatic translation functionality. If, however, you speak two languages ​​and want to ensure that the translation of your post is correct and therefore done by you, you can add it manually. That's how.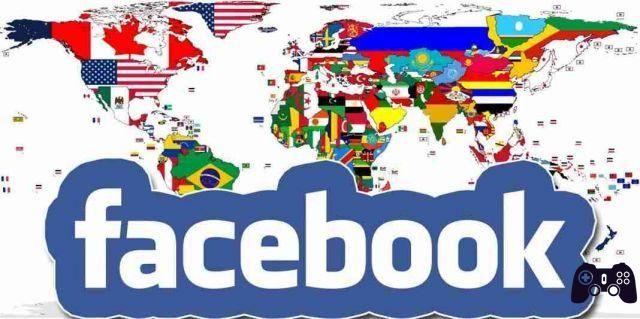 How to publish posts on Facebook in multiple languages
Head to the Settings screen from the down arrow in the top right
select Language :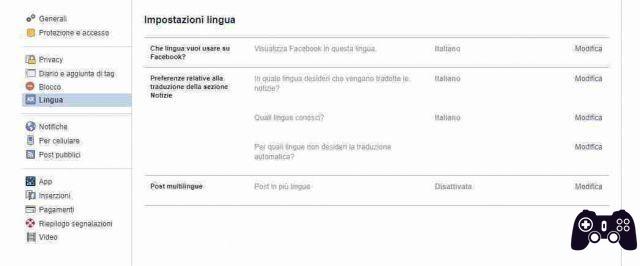 Select Edit next to the entry Post multilingue.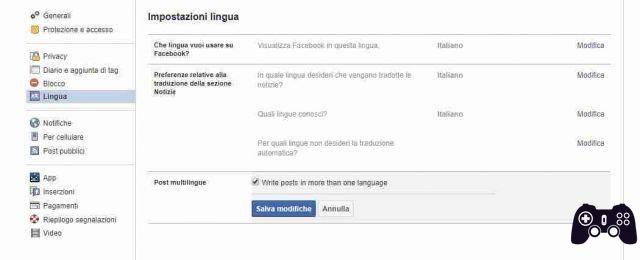 Check "Write post in more than one language"
then Save changes.
Go back to yours News Feed and start writing a new post. Let's write in Spanish first.
Then click Write Message in another language greyed out at the bottom with a + next to it.
Select the language in which you want to translate the original post (e.g. English) and write a new version of your post.
So now facebook will no longer use the automatic translator to translate your post from Spanish - English but rather the translation you provided so as not to run into automatic translation errors,