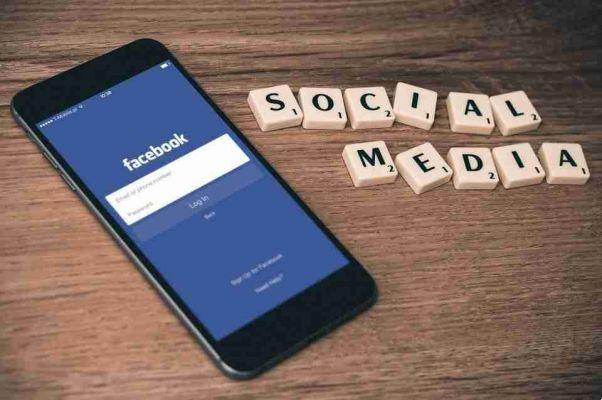 If you have forgotten your Facebook password and need to reset it, here is the procedure to follow. Are you unable to log into your Facebook account because you have forgotten your password? Relax, take a deep breath and don't panic.
First of all, you are not alone. Many people often forget their passwords.
If you forget your Facebook password, it's not the end of the world. You have multiple options to reset your password so that you can regain access to your account.
Once you change your password, we recommend that you use a manager to save it so that you never find yourself in the same situation again.
Second, you can reset your password to regain access to your Facebook account. We will show you how in this article.
Before resetting: Check your browser's password manager
Before resetting your password, it's worth checking whether it has been stored on your phone or computer.
Most browsers will ask you to automatically save your passwords when you log into online accounts. So you should check if your browser has saved your Facebook password.
Here's how to control Chrome on your Android device.
Tap the Chrome menu button and go to Settings> Passwords.
Enter Facebook in the password search bar or manually check for Facebook in the list of displayed sites.
Tap Facebook.
Then tap the eye icon.
Unlock with PIN or fingerprint to view the saved password.
If you haven't found your Facebook login details in your saved passwords, you'll need to reset your password to regain access to your account.
Reset your Facebook password
Resetting your Facebook password should be a breeze if you've previously added an alternate email address and phone number (other than the one you use for two-factor authentication).
Here's what to do to reset your password:
Open Facebook.
Click Forgot Password?
Enter your mobile number or email address in the Find your account box.
Click Search.
Facebook will look for the accounts associated with the details you entered.
If your account is found, click This is my account. If it is not found, follow the onscreen instructions.
Once this is done, follow these steps:
Select how you would like to receive the recovery code and click Continue.
Enter the security code that was sent to you via SMS or email and click Continue.
Create a new password.
Click Continue to complete the password reset.
Didn't get your password reset code?
If you haven't received the recovery code, do the following.
Wait a few seconds and click Didn't receive a code?
Select how you want to receive your code.
Make sure your phone is turned on and your message box isn't full.
Check your junk folder if you use mail
Facebook whitelist so you don't miss future emails.
Note that you will not be able to reset your password if you have reached your daily limit of password reset requests.
In that case, you will need to wait 24 hours before you can try again.