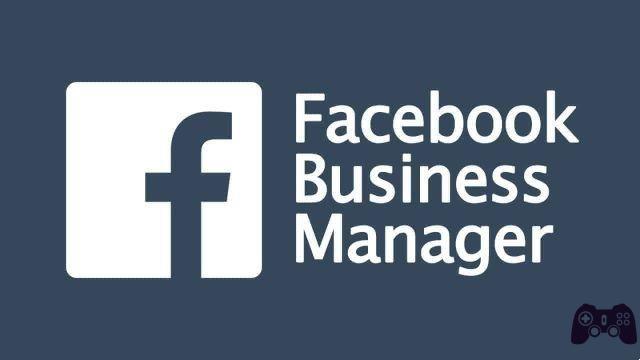 Facebook Business Manager is a virtual place to promote our work and our company. Here you can manage advertising accounts and use more than one.
Create separate advertising accounts for each customer or business, pay for ads with different payment methods, and organize them by purpose for reporting purposes.
Have statistical data and reports at the level of the Business Manager and much more.
Let's explain better.
Facebook Business is one of the most effective tools to use Facebook for work and business.
A company that is interested in making itself known quickly by as many people as possible needs to choose its own company social profile.
Facebook, Instagram or Twitter have adapted and developed tools that can help manage advertising accounts.
Let's see how to create your own Facebook Business account. and how to manage it.
Facebook Business Manager: what it is
Facebook Business Manager is a free tool and allows you to create and manage advertising campaigns for one or more Facebook pages.
Through the Facebook company profile you can check the progress of the pages and create a detailed report with the management of individual posts; all this also by differentiating the individual roles.
How to create a Facebook business account
Before creating an account for Facebook Business you need to have a Facebook account.
Once you have opened the Facebook Business Manager from the address you need to:
click on the button "Create a profile" and enter the name of your company or brand,
follow the instructions step by step, enter the company e-mail address. In this way, the account is created.
now there are two possibilities: one is to create one new company page, or add the company Facebook page already existing,
in the event that there is the need to manage multiple pages, even belonging to different customers, it is necessary to click on "Request access", instead of on "Add page",
added an advertising account on Facebook Business Manager it is no longer possible to remove it, so be very careful if you add accounts that you don't own. When everything is registered you can connect to your Instragram account,
after you start setting up paid listings you can add up to 5 advertising accounts. If there are many customers, it is necessary to add collaborators and employees to divide the various tasks and get help in managing the platform.
choosing from "Employee account" e "Administrator account" you can assign different roles and limit actions for each individual account.
How Facebook Business Manager works
Once our account is created, the platform is ready to be used.
Before creating an advertisement you need to:
create Facebook Pixel. FB pixels are nothing more than small pieces of code to be inserted on your site to track conversions and improve campaigns. Every Facebook Business Manager can create up to 10 Facebook Pixels,
. "Business Manager" 5 sections appear at the top left: Plan, Create and Manage, Measure and Report, Resources and Settings.
Create audience on Facebook Business Manager
An interesting option of Business Manager is to build a targeted target of its audience, making a precise profile of potential customers.
To do this, press the key "Create new audience" to decide which people to send a certain campaign to, dividing them by age, city, sex, educational qualification, job, specific interests.
Another interesting choice is to send the campaign both to people who have already interacted with the company and to those who still don't know anything about it.
This initiative can be carried out on the basis of the type of audience and the budget invested, in such a way that it is possible to give an estimate of the people who will be reached by the message, while leaving the possibility to change if the intended objectives are not achieved.
This audience will be saved to be used in subsequent advertisements, at the same time each time, even with different customers,
In creating an advertising campaign, it is essential to define the goal, so it proves important to direct it to the right people.
Facebook Business Manager allows you to view the precise objective of each campaign, which can be to make known the brand name or increase traffic on the page, respond to comments and private messages, sell.
The important thing is that all actions are well functional and aimed at a precise marketing strategy.
Facebook Business Manager: how to use it
Business Manager is a Facebook tool for organizing and managing the company. When signing up for Business Manager, colleagues cannot see our personal Facebook profile unless their friend request is accepted.
They will only see your name, work email address, Pages and advertising accounts to which we have access.
Let's see in detail:
Going up .
Click Create Account.
Choose a company name, our name and company email address, then click Next.
Enter your company details and click Submit.
Add people to Business Manager and grant them permissions to the resources within it.
This mode allows you to add individuals to our Business Manager, and not partners as in the case of other companies.
Before starting, consider:
Only administrators can add people to Business Manager.
Do not add people to the Business Manager if they do not know each other. The bad guys could create fake accounts.
Facebook never asks for access to Business Manager. If a company claims to be Facebook to be added to our Business Manager, this is not a legitimate request. We recommend that you refuse the request and report what happened.
Third-party companies cannot get verified: if a company claims to be able to help our company get verified on Facebook, it is a scam. We recommend that you report what happened. Company verification can only be done via the Company Information section of the settings.
Add people to Business Manager
To give people access to our Business Manager:
Go to Business Manager Settings.
Click on People.
Click on + Add.
Enter the work email address of the person you want to add.
Select the role to assign them. Be sure to read the description of each role. Choose between Employee Login and Administrator Login. Select Show advanced options, choosing from: Payment Analyst or Payment Editor.
Click on Next.
Choose a resource type in the first column, then select the individual resources to add the person to in the second column. In the third column, activate each individual task that you want to assign them. You can also enable administrator access to assign access to resource management and execution of all available tasks. On this screen, you can add people to multiple resources by repeating the step.
Click on Invite.
Adding a Page to Business Manager
You must have a Main Page to request access to a Verified Page or add another.
To add a Page to Business Manager, we must have been an administrator for it for more than 7 days, otherwise access must be requested.
You must be an administrator in the Business Manager.
The Page to be added cannot belong to another person or company, as each Page can be owned by only one company. If you want to add a Page that does not belong to us, the creator of the Page can give us ownership.
If our Page is linked to an Instagram Business account, it should be added to our Business Manager.
Here's how to add a Page to our Business Manager:
Go to Business Manager Settings, which has a gear icon symbol in the sidebar.
In the Resources section of Business Manager, click Accounts, then click Pages.
In the drop-down menu, click Add.
Select Add a Page.
Enter the Facebook Page name or URL.
Click on Add a Page, the Page is displayed in the next screen.
From here on you can add people to the page management.
Adding advertising accounts in Business Manager
Business Manager allows you to add advertising accounts that we own and to access other people's or companies' advertising accounts. Both are visible in the Advertising Accounts section of the Business Manager Settings. If an advertising account is owned by another person or company, the name of the person who manages it appears below the account name. If, on the other hand, it is owned by us, no further information will be seen.
You can apply the Advertising for myself, Advertising for partner, Owned by myself, Owned by partner, Active, Disabled or Closed filter.
There are options for adding advertising accounts to Business Manager:
If you add an advertising account, it is moved directly to Business Manager.
To add the advertising account, you must be the owner of the advertising account and an administrator in Business Manager.
Once you have added an advertising account and moved it to Business Manager, you cannot cancel the operation.
All advertising account management must be completed within our Business Manager profile. You cannot add an advertising account controlled by another Business Manager and if you want to work on an advertising account owned by another company, you must request access to it.
If you require access to an advertising account in Business Manager, the Business Manager administrator can grant you permission to work on it.
If you create a new advertising account in Business Manager, this account will belong to that Business Manager forever. Once the advertising account is created within Business Manager, it cannot be transferred to someone who does not own Business Manager.
It is not possible to post an advertising account to Business Manager in the following cases:
The advertising account you are trying to add has already been entered by another Business Manager account. Each advertising account can be controlled by a single Business Manager, but access to the advertising account can be requested.
A personal advertising account has already been added to Business Manager. You can only add one ad account from our personal Facebook account in Business Manager. Otherwise, you can create a new advertising account in Business Manager or request access to another advertising account.
The limit of new advertising accounts added to Business Manager has been reached. There are currently no options available to request additional advertising accounts. Your ad account limit increases based on your ad spend.
The advertising account is prepaid. Prepaid advertising accounts can only be added to Business Manager if they come from certain locations.
Here are the steps to follow to add an advertising account in Business Manager:
Go to Business Manager Settings.
Click on Accounts in the left menu, then click on Advertising Accounts.
Choose Add from the blue drop-down menu.
Press one of the three options: Add advertising account, Request access to an advertising account, or Create a new advertising account.
If we have opted to request access to an advertising account or add one, enter its ID.
Follow the prompts to select people and access levels.
How to request access to a Page in Business Manager
If the access request is still pending approval, a link with instructions on how to approve it must be sent to an administrator of the owner Business Manager Page.
For privacy reasons, no further information is provided on who can accept the request unless you know who has administrator permissions in the owner Business Manager. If our Page does not have a proprietary Business Manager, the Page administrator will be able to accept the request.
When you are asked to access a Page, you are trying to have permission to another person or company Page.
You will not be given ownership, but access to perform certain activities on the Page, among other things: view, comment or post advertisements.
This Page will be visible in Business Manager, but will show the person or company name as the owner.
Steps to request access to a Page from Business Manager:
Go to Business Manager Settings.
Under Account, click Pages.
Click on the blue Add drop-down button.
Select Request Access to a Page.
Enter the Facebook Page name or URL.
Use the buttons to choose the permissions you need.
Click Request Access