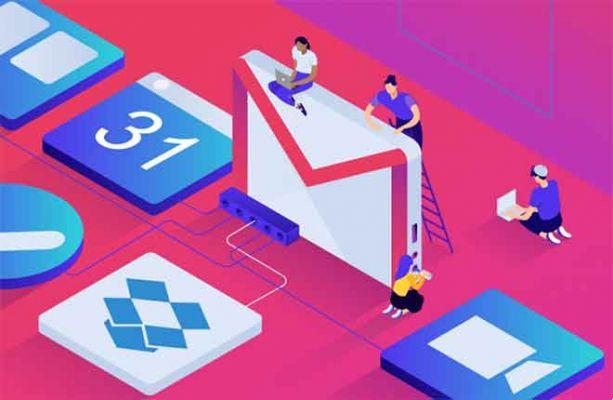 Gmail is one of the most used email services. It is intuitive, effective and useful. It has 15GB of storage, less spam, and mobile access. In this post you have a guide to the most common actions performed with this tool.
What is Gmail?
Gmail is a Google's free email service. Sending an email from a Gmail account is very simple, the platform save your contacts, creating a book that is easily accessible from your inbox. Its security protocols protect us from spam or malevola and is currently involved in the messaging service snapshot of Hangouts. Gmail mail has several algorithms that protect users from viruses, malware, spyware and spam (junk mail). Gmail's writing interface is fast, easy to use, and has a lot of features.
How to create a Gmail account?
To create a Gmail account is possible click www.gmail.com.
Here you have to enter your first and last name, username (i.e. the name of your e-mail) and password.
The next step is to enter your phone number, an alternate email address to recover the account (I recommend it for safety), date of birth and gender.
So you'll have to accept the privacy policies and… voila! So easy.
How to add contacts?
To add contacts you need to do the following:
Click on the squares top right.
A window will open and you should search for "contacts".
Once clicked, it will take you to a page where all the contacts you have are managed, including the synchronized ones from your mobile phone.
Do click the + sign (bottom right) to add a new contact.
How to create a Google mail?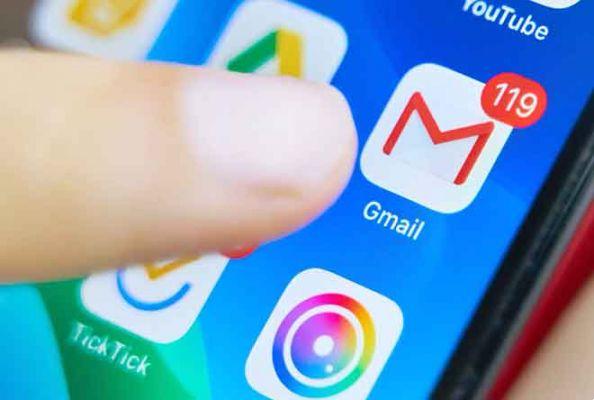 create a new email it is necessary:
Click Write.
A small window will appear where you can start writing your email.
Now I'll explain what each of the displayed sections means:
A: recipient of the email.
DC: recipient of a copy of the email you intend to send. Imagine that you are about to send an email to a friend but you want another contact to receive that email as well even if it is not intended for them.
CCo: hidden recipient of the email. Same as above but your friend won't know that there is another contact receiving that email. In the professional field I don't recommend using it at all ;-).
Send: button to send the email.
A: format options: letter, size, etc ...
clip: attach a document.
Insert the link in the email that clicking on it takes the recipient to a page on a website.
Enter emoji.
Unit: insert a document stored in the unit.
Image: insert image.
Padlock with clock: send and open confidential emails. This is a new and very interesting option. What's it about? You can send messages and attachments in confidential mode to protect your information. Additionally, you can set limits on what recipients can do with your email by setting an expiration date, requiring a password, or removing forwarding options.
Trash can: remove.
Three points: if you click here, several options will appear, such as printing the email or checking the spelling.
How to schedule the sending of an e-mail?
The new version allows you to schedule the sending of e-mails. With this new feature we can write an email and configure the delivery for a specific time.
How to do it?
From the computer:
This feature will be integrated into a new option in the form of an arrow that will appear next to «Submit». By clicking on it we can proceed to schedule sending of an e-mail, without any limitation.
With Android:
Start writing your email and top right click on the three dots. So it is necessary select "Schedule Shipment".
How to create folders?
Gmail does not use folders as happens for example in Hotmail, but use labels. How to create him?
Select the email you want to tag.
Tap the tag icon.
It is selected to create a label.
In this last step you can also manage labels if you want to delete some, change the name, etc ...
How to log out?
The procedure varies by device on which you use Gmail.
If you do it since computer:
1.Tap on your account icon.
2.Close session.
If you do it from a mobile phone:
The only way to log out of the Gmail app is to remove your account from your phone or tablet.
How to delete a Gmail account?
If you are going to delete a Gmail account, you must consider the device from which you will.
Computer, iPhone, iPad.
Click on your profile
Click on the Google account. This will take you to the next page.
Here you need to select "delete service".
Authenticate.
Click the trash can icon to the right of the Gmail option.
To continue using your Google account and programs such as Google Play, Docs, Drive or Calendar, you will need to add other non-Gmail emails to your account.
Confirm that you want to delete it.
Android
On your Android phone or tablet, open the Settings app at Google device Google account.
At the top, tap Data and personalization.
Under "Download, delete or create a data plan," tap Delete a service or account.
Toccata Remove Google services. You may need to sign in.
Next to "Gmail", click Delete.
Follow the steps on the screen.
How to recover the password?
This is the fun part of Gmail ;-). How to do?
When you go to identify yourself you have to click on Shark forgot your password?
First it tells you to type thelast password you remember having used with this Google account. If you remember something great and if you don't click "Try another way".
If you have provided your mobile phone or have another device connected, can send you a verification code or you will receive a notification to another device logged in which will ask if you are trying to restore your account.
If you haven't provided a phone number, after discarding the first question, you will be asked: when did you create this google account? (we probably won't remember). you can do again click "Try another way". The last option is to enter your email address in so they can contact you and wait.
How to create a group?
Creating a group is very simple:
Click the + sign bottom left (next to username).
Click on " create a group ".
How to block a contact?
To block a contact you need to:
Open the mail
Do click on the three dots right there.
Several options are open for you and choose to "block the user " .
How to forward an email?
Forwarding the email is simple. Once you are inside the email you want to forward you must:
From the computer
Click on the three points to the right.
click on NEXT.
Once selected, you just have to enter the email address you wish to forward it to.
From your phone or tablet
Inside the email, at the top right you will find one arrow -> which directly gives you the option to forward.
How to delete all emails on Gmail?
To do this you must take into account the device from which you will do it:
computer
At the top left you will see a box, click and select "All". So you just have to do click the trash can icon.
Android
The option to delete all messages at once it is not available for the mobile application, then you will have to access your mail from a computer or delete messages by selecting them one by one.
How to change the password?
To change the password it is necessary to do it differently if it comes from a mobile phone or computer:
computer
Tap on the icon at the top right for enter al your account.
click on login and security.
Click on the password (you have to scroll and you will find it on the right).
Per iPhone, iPad (you need to download the application)
In the application you are looking for adjustments.
Click on your address e mail
Manage your Google account. Click.
Login and security.
Like the computer.
Android
On your Android phone or tablet, open the Settings app Google Google Account.
At the top, tap Safety.
In the "How to sign in to Google" section, tap Password. You may need to log into your account.
Enter the new password; then tap Change Password.
Very interesting related reading: Yahoo Mail: step by step guide
Further Reading:
What happens if you delete the Gmail app from your phone
How to create a template in Gmail
How to set up Gmail account in Outlook
How to delete Google account forever
How to activate Gmail dark theme