Microsoft is hard at work bringing Outlook Web the "text prediction" function. This is how the Redmond giant calls the function - similar to the one seen on Gmail - which suggests words or phrases when composing messages. While we are writing an email, the system will show us the suggested text. To accept it, simply press the Tab key or the right arrow button. In short, the operation is the same as the Big-G service.
It will obviously be possible to disable the function from the settings. According to Microsoft's predictions, the hints feature is expected to debut by the end of this month. As on Gmail, it will simply allow you to write emails faster by suggesting the potential text based also on what was previously written.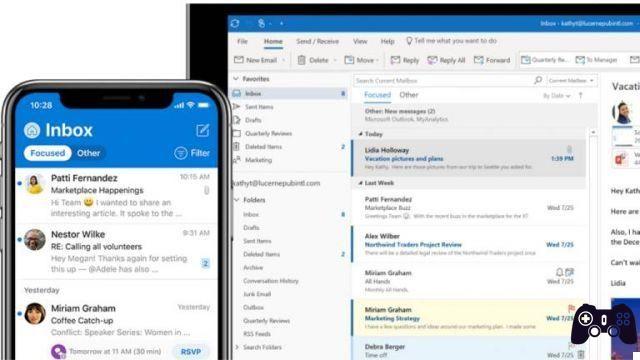 The news does not end there. The company plans to add an additional feature that allows users to schedule the sending of an email. The user can then write the message and set a different time and day for sending. A novelty that could be very useful in different contexts. This feature is also under development and should start rolling out in Outlook in June.
The Surface Pro 7 is available on offer on Amazon. You find it.