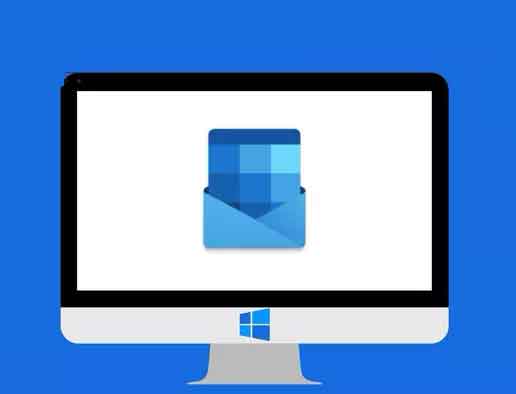 How many times have you missed an important email because Outlook didn't send you the notification on Windows 10? You only understand this when you open the Outlook app and see the email in your inbox. Many users complain that Outlook app notifications don't work on their Windows 10 computer. If this happens to you often, our solutions will help you troubleshoot Outlook app notifications on Windows 10.
Our solutions range from enabling various notifications to disabling conflicting Windows 10 features. You should try each solution one at a time and see which one works for you. Some users have problems with Outlook notifications on their Android and iPhone devices as well. Check out our troubleshooting guide for that.
1. Restart your PC
If the problem happened suddenly, don't worry. Simply restart your computer. If it's a temporary glitch due to a connection problem, restarting should fix.
2. Enable notifications in the Outlook app
The Outlook for Windows 10 app comes with its own notification setting. You need to check and enable new message alerts in the Outlook app.
Follow these steps:
Open the Outlook app on your computer.
Click File> Options.
A pop-up window will open. Click Mail in the left sidebar. You will find the Inbox section of the message. Make sure the Play a sound and Display a desktop alert options are enabled. Click Ok to save the changes.
3. Enable Outlook notifications in Windows 10 settings
Next, you need to check the Windows 10 notification settings. You can check the notifications from the app in Windows 10. Check if notifications are enabled for the Outlook app or not.
For that, follow these steps:
Open Settings on your Windows 10 computer. Use the Windows key + I keyboard shortcut to open Settings.
Go to System> Notifications and Actions. Enable "Receive notifications from apps and other senders".
Scroll down and under "Receive notifications from these senders", click Outlook. Then, within Outlook notification settings, enable all required options like Notifications, Show notification banner, Show notifications in action center, and Play a sound.
4. Check the notification rules in the Outlook application
If everything is enabled for the above two methods, check if you have any rules set in the Outlook app.
To do this, go to the File menu in the Outlook app. Click Manage Rules and Alerts.
Check if any rules or warnings might interfere with the normal arrival of messages in your inbox.
5. Disable Focus Assist
Focus Assist is a built-in feature of Windows 10. When it's enabled, you won't see any new notifications coming to your PC. This feature could be responsible for the Outlook app not sending notifications on the Windows 10 computer.
To disable it, open Action Center from the taskbar. If Focus Assist is disabled, you will see the Focus Assist option. However, if it is enabled, you will see Alarms Only or Priorities Only. Click on it once or twice until you see the Focus Assist option. This means that it has been disabled.
Alternatively, go to Settings on your computer. Go to System> Focus Assist. Click the Off option to disable it if Priority Only or Alarms Only is selected.
You should also take a look at the automatic rules for Focus Assist available in the same screen above. Check if any options seem to conflict and disable them.
6. Disable Energy Saver
Like Focus Assist, another built-in feature of Windows 10 - battery saver - may interfere with notifications. Basically, when battery saver is enabled, it restricts notifications and background activity. So you need to check and disable Battery Saver mode on your computer.
To do this, go to Settings> System> Battery. Turn off the switch in Energy Saver.
Also, take a look at the percentage shown under "Automatically turn on battery saver at". If it's too high, turn it down.
7. Update the Office apps
Typically, Microsoft Office apps are automatically updated. However, you should force an update to see if the notification issue is with the current version of Outlook. To do this, open Outlook or any other office app on your PC. Click File> Account Options / Office Accounts. Then click Office Updates.
Log in to Outlook on the web
The above solutions should fix Outlook notifications when not working on Windows 10 PC. However, if the problem persists, you can always use the web version of Outlook.
Further Reading:
How to sync your Outlook account with Gmail
How to check the battery status of your Windows 10 PC
7 solutions for when Gmail notifications aren't working in Chrome on Windows 10
Notifications don't work on Xiaomi phones with MIUI
WhatsApp notifications don't work, 8 solutions