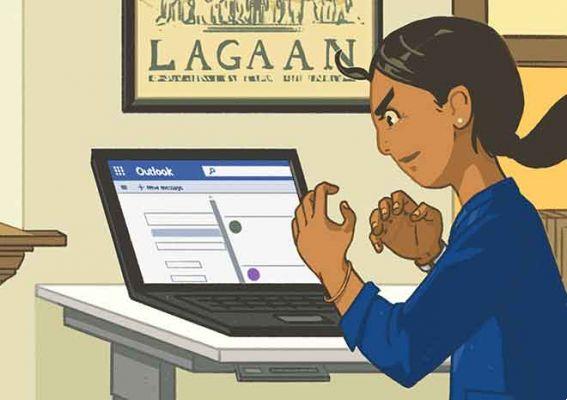 How do you know your Outlook account is not receiving emails? Only when someone comes up and says, "Hey, did you get my email?". It's embarrassing because the Outlook web app is open in a tab. Yet you don't see any new emails. Only then do you realize that something is wrong and Outlook Web is not receiving email in your inbox. There could be many reasons why emails are not reaching your inbox. While the problem may exist on other Outlook desktop and mobile apps, we will focus on the web client which is only found on Outlook.com. Some of these solutions may also work on other platforms. Let's start.
1. Network problems
There are so many things that could go wrong on your end such as WiFi not working, internet speed slow or some connectivity issue. Just make sure you have an active internet connection or switch to mobile data. Try shutting down and turning on if necessary.
2. Update the card
Try it once if you haven't already. Simple enough but it might work. The card may not have reloaded or the push notification failed to trigger and update the inbox count. Refreshing your browser tab can help get things moving and refresh your inbox.
How to create temporary emails
3. Check the cards
Have you checked the Other tab? Maybe the email is in there. Another thing you can do is sort the emails to find out where the missing email went. You may have received the email, but it was buried under all other emails you received.
Click the Filter button on the right to sort emails by date and time, unread and so on. All options are self-explanatory and very useful in times like these.
4. Outlook problems
It happens often. We recommend that you check the sites that help you check the status of the Outlook service. One such reputable site is Down Detector. These folks monitor many popular services around the world and keep a log of server outages, among other things.
5. Spam folder
Outlook may have mistakenly filtered the email in the junk folder. It's the same as the Spam folder. If you find the email resting there, you need to do two things. First, move the email to your inbox or any other folder of your choice (drag and drop).
Right-click the email to mark it as not junk. This will tell Outlook what to do next time the email from that address knocks on the door. Also, whitelist the email ID to make sure it never happens again. You can do this in Settings> Outlook Settings> Email> Junk Email and scroll to find Safe Senders and Domains.
Just click Add to add the email address and save the changes. You will find the option to whitelist mailing list IDs right below it.
You can also add the email ID to the Safe Senders List from within the email itself. You'll find the option under the three-dot menu icon on the right.
How to send anonymous emails
6. Outlook rules
Have you set up an Outlook rule? Rules are probably one of Outlook's most powerful features that lets you decide what to do with incoming emails. You can set the conditions and when they are met, the emails will be moved / sorted, filtered, flagged and so on automatically.
You will find Rules in Settings> Outlook Settings> Email> Rules.
There are no rules set for my account, but it may be different for you. Check the rules to find out if any or some conditions may have changed the destination or fate of the email.
Click the Edit button (pencil icon) on the left side of the rule to see what it does to an idea.
7. Empty your browser cache
Browser cache helps you load sites you may have opened before loading faster. They save time and make life easier. But not always. Sometimes, they can lead to problems like the one you are facing right now when Outlook web is not receiving emails.
Regardless of which browser you are using to browse the web, there is a way to clear cache data in settings. Note that this will disconnect you from any apps and services you may have open in that browser. This will affect all open tabs and windows. So save any pending work before moving on.
8. Outlook account blocked
Can you send and receive emails from other users? If not, this is not an isolated issue and your account may have been blocked. This is done to protect your account from unusual login activity. You can easily unlock your account.
9. Over 20 linked accounts
You cannot add or "connect" more than 20 email IDs to your Outlook.com account. If this happens, you will not receive emails in any of them. Remove a few and wait a few minutes for the sync to work.
Please note:
Outlook Web is well designed, especially when compared to the Windows desktop app user interface. Windows users will be surprised to learn that things look completely different on Mac. Anyway, I hope your problem is solved and you are now receiving emails normally. Please let us know if you have any comments or have found another way to fix the problem.
Further Reading:
How to sync your Outlook account with Gmail
How to set up email on iPhone
How to automatically forward an email
7 solutions for when Outlook notifications don't work on Windows 10
How to sync Google Calendar with Outlook