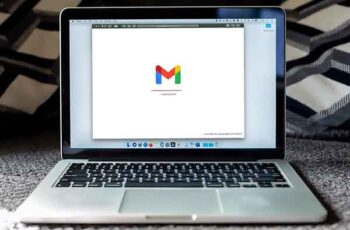 From your date of birth and phone number to your monthly expense, Gmail knows you better than your parents. Therefore, it is understandable that users are concerned about giving Gmail personal information such as their phone number. If you want to safeguard your privacy, read below to learn how to create a Gmail account without a phone number.
Over the past few decades, technology has progressed at an exponential rate, redefining aspects of our life that had previously remained unchanged for centuries. With its growing popularity, people have begun to blindly trust internet-based services, providing them with personal information that was once confidential. One such internet service that collects a ton of personal information is Gmail.
Why does Gmail ask for your phone number?
Huge websites like Google deal with millions of people logging in every day, most of whom are bots or fake accounts. Therefore, such companies are forced to add more levels of verification to ensure that real users can use their service.
Also, as people have started owning more technological devices, keeping track of them has become extremely difficult. Therefore, along with the traditional login via email and password, Google has introduced an additional layer of security via phone numbers. If the company believes that a login from a particular device is incorrect, it can verify this via the user's phone number.
How to create a Gmail account without a phone number
That said, if you want to keep your phone number private and want to create a Gmail account, the following methods should suit you perfectly.
1 ORuse a fake phone number
When creating a new account on Google, you have three types of options: For myself, For my son e To manage my business. Accounts created to manage businesses need phone numbers for verification and criteria such as age are not considered at all.
In situations like these, creating a fake phone number is a smart solution. Here's how you can use a fake phone number to pass Google verification:
Go to the Google login page and click Create an account.
click on To manage my business from the options provided, as shown below.
Enter your first and last name, your email username and your password to proceed further.
Open a new tab and go to ReceiveSMS. From the list of available countries and phone numbers, select one according to your preferences.
The next page will reflect a series of fake phone numbers. click on Read received SMS for one of these, as shown.
Click on it to to copy the number in the clipboard
Back to the Google login page e paste the phone number that you copied.
Make sure you edit the Country code of consequence.
Back to website Receive SMS to obtain the OTP required for access. click on Update messages to view theOTP.
Here's how to create a Gmail account without phone number verification of your real phone number.
2. Pretend you have 15 years

Another way to fool Google and avoid phone number verification is to enter your age as if you were 15. Google tends to assume that young children don't own cell phone numbers and gives you a thumbs up to proceed.
This method might work, but only for the accounts you create by choosing le options For myself o For my son. But, for this to work, you will need to clear all cookies and cache stored in your web browser.
Lancia Chrome in Incognito mode pressing Ctrl + Shift + N together.
Go to the Google login page and fill in all the details as explained in the previous method.
Make sure you enter the date of birth as a 15-year-old would do.
You will be allowed to skip there verify the phone number and hence, you should be able to create a Gmail account without verifying the phone number.
3. Buy a phone service
Using a toll-free number to try to log into Google doesn't always work. Most of the time, Google recognizes fake numbers. On other occasions, the number has already been associated with the maximum number of Gmail accounts possible. The ideal way to get around this is to buy a disposable phone service.
These services are reasonably priced and create unique phone numbers as and when required. Burner App and DoNotPay are two such services that create virtual phone numbers and will help you create a Gmail account without verifying the phone number.
4 Inenter credible information
While entering your personal information, if Google thinks the information is legitimate, it will allow you to skip verifying the phone number. So if Google keeps asking you to verify your phone number, the ideal thing to do would be to wait 12 hours and then try again by entering credible personal information.
5. Use Bluestacks to create a Gmail account without verifying the phone number
Bluestacks is Android emulation software that allows apps on Android to run on computers. It supports both Windows and macOS systems. In this method, we will use this app to create a Gmail account without verifying the phone number.
Download Bluestacks by clicking here. Install the app on your PC by running the file.exe.
Launch Bluestacks and go up Settings.
Next, click google icon, then click Add a Google account.
You will be given two options: Existing e New. click on New.
Enter all details as requested.
Finally, click Create an account to create a Gmail account without verifying the phone number.
Final report: remember to enter a reset email address in case you forget your login credentials for this newly configured account.
We hope that the guide has been useful and that you have been able to create a Gmail account without a phone number. If you still have questions about this article, feel free to ask them in the comments section.
Further Reading:
How to activate Gmail dark theme
How to activate WhatsApp without SIM
How to change your Gmail password
How to create a template in Gmail
How to add a device to Google Play