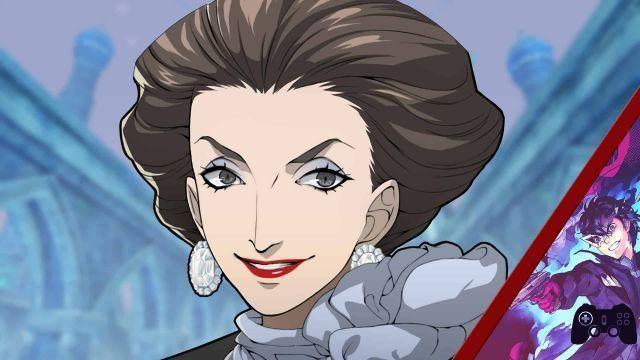 Finally Persona 5 Strikers, a follow-up to the beloved Persona 5, arrived in the West bringing with it the immense amount of content typical of the series. In this guide we will go through every detail of the Sapporo Prison boss Mariko Empress of the snows, as well as the best strategies to beat it.
Personality
Stats
Weaknesses / Resistances
Ability
Ideal build
Strategy
Trophies
Personality and physical characteristics
Mariko Hyodo (real name of the boss in question) is an influential Sapporo politics, which the protagonists will be able to know when they arrive in the city. She was very close friends with Haru's late father, showing great affection towards the young girl.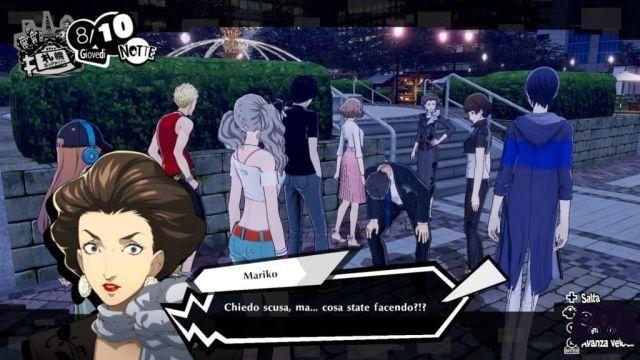 Very attentive to her public image, Mariko is willing to do everything to make the city a better place, even at the cost of exploiting her staff to the point of exhaustion.
Due to an incident that will cause a scandal in her administration, she will begin to use EMMA to change the hearts of citizens and get them to vote, being a necessary sacrifice for her to exclude the corruption of her colleagues and prevail.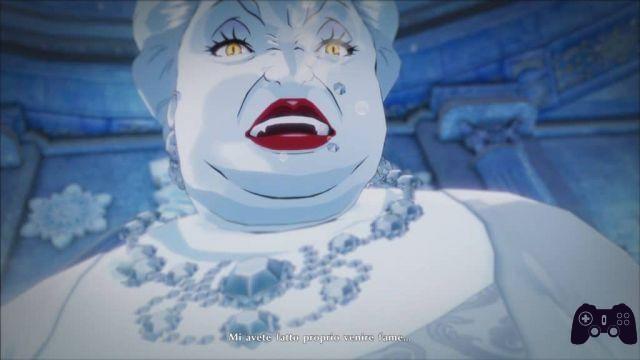 The first form of Mariko Empress of the snows.
In its Shadow form it looks like a sort of very plump and constantly prone snow queen to eat, while in its final form it takes the form of a blob-like being with 6 tentacles.
Statistics of Mariko Empress of the snows
Weaknesses and resistances
Ability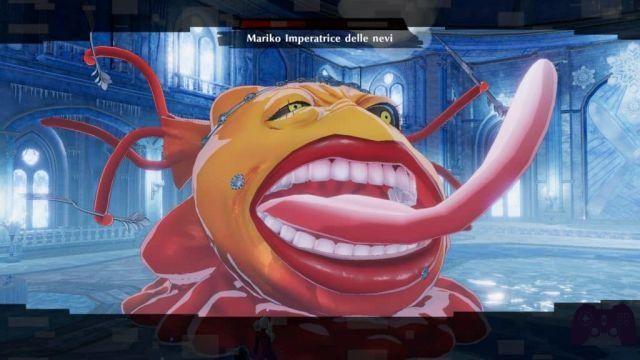 Ideal party build
Battle Tips
Stock up well with healing items.
You use a lot of power up and downgrade skills to make life easier.
Mariko is weak to Cursed e Psychokinetic, so take advantage of all the abilities of these two elements.
Wait until Mariko has gobbled up someone with the ability "Dinner time"Before taking advantage of the hanging candlesticks. Hitting them with the boss below, in fact, will make them fall and not only will they inflict damage, but will make them immediately spit out anyone who has ingested.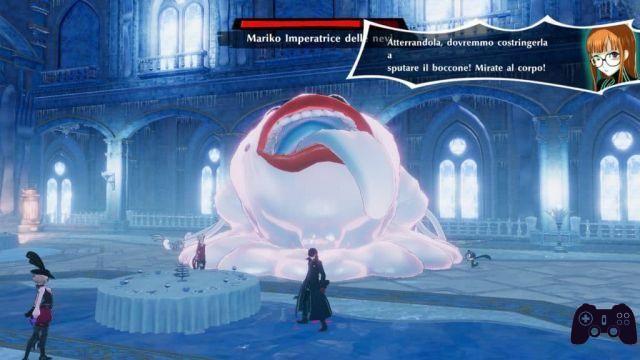 Dodge the bullets launched by her with Mabufula.
Take care of the altered status that the boss will inflict on you.
When the blizzard strikes, head immediately to the heater indicated by the mission marker to cancel its slowing effect.
Take advantage of the technical damage inflicted by Wind e Psychokinetic in case the boss has suffered On Fire.
Obtainable trophies
Eliminate the boss and finish the Sapporo Prison level you will get the trophy "Burnt Throat Cage ", a clear reference to the respective capital sin which, as usual, perfectly follows the order of sins also adopted by Persona 5 base.
Both Mariko and the latter's third boss, Kaneshiro, are associated with the Throat, which is also represented by the design of the former as a huge maw and the latter as the Baal fly.