Find out in this guide how to find gold and legendary loot with the new MRVN system, introduced with the Apex Legends Fight Night event
The new Apex Legends event has now started a few days ago, introducing some interesting activities in the game. Among these it is possible to enter in Pathfinder's raging arena and punch opponents. Another is Catinelle Capsules which will rain a lot more capsules than usual in a few random games. An interesting addition, however, is the presence of MRVNs in Apex Legends' Olympus map, which can donate gold and legendary loot to players, let's find out how in this dedicated guide.
An MRVN for a friend
Legendary Scuffles sees Pathfinder as the protagonist of the event, but it's not the only MRVN on Olympus, now there are numerous scattered throughout the map and in ever-changing locations. Approaching them you can talk to them and get some randomly rare loot. Own like a slot machine, based on the smiley face that will come out on the screen on his chest, the generous Marvin will be able to give you objects of different value:
Sad white face = Common loot level 1
Neutral blue smiley face = Level 2 rare loot
Happy purple emoticon = Level 3 Epic Loot
Very happy yellow face = Level 4 Legendary Loot
However there is a sure way to always find the happy yellow face, receiving 100% gold and legendary loot in Apex Legends thanks to MRNVs, let's find out how in the next step.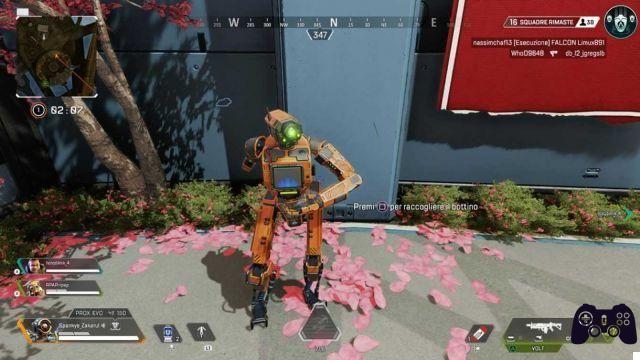 Finally the golden loot - Apex Legends: how to find gold and legendary loot with MRVNs
Positioning yourself in front of the MRVN, wait for a smiley to appear on the screen, but if it is not a yellow face, kill him without accepting the loot e pick up the arm it will drop. When you have your arm in your pocket, you simply have to keep playing, keeping your eyes brisk looking for other MRVNs, but this time alive and without an arm. From the moment you have located one, give him the missing arm, by doing so the face on the screen will be extremely happy and will give you some gold loot. Finally, in order not to waste your time, we inform you that it is not possible to find Marvin's arms in crates or other sources of loot outside the robots.
Let's now briefly recap the steps needed to get golden loot:
Find a MRVN
Wait for it to show a smiley face on the screen
If it's not already a golden face, kill the robot
Pick up the arm
Finding an armless MRVN
Donate the arm and collect the golden loot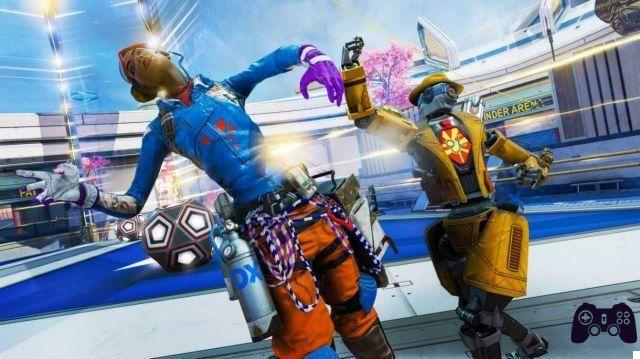 This was our guide
At this point and thanks to this guide it should be clear how find gold and legendary loot thanks to MRVNs in Apex Legends. In case there are any doubts or you want clarifications, ask us your questions below in the comments! Apex Legends is a game developed by Respawn Entertainment available for free on PC, Xbox One and PlayStation 4; soon a version for Nintendo Switch and mobile will also be released. We invite you to continue following us to stay updated on video games and technology.