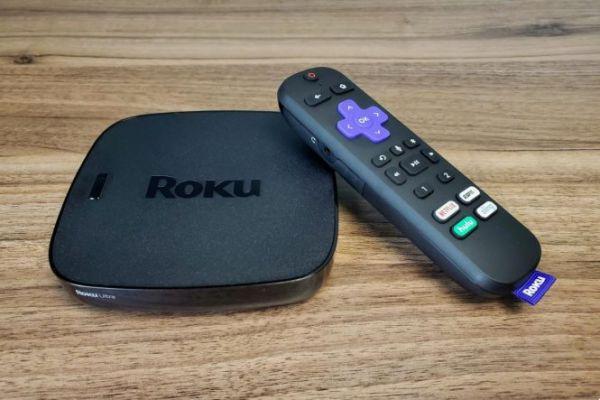 4K technology refers to the resolution of the TV. 4K, also known as Ultra HD, refers to a TV resolution of 3.840 x 2.160 pixels. That's four times more pixels than a full HD TV, for a total of around 8,3 million pixels. What makes it better? It's quite simple: it offers 3.840 columns and 2.160 rows of pixels (3.840 x 2.160).
HDR technology, however, only refers to 4K technology in a sense that most high-end 4K TVs support it. While it doesn't refer to the number of pixels available, it still improves the viewing experience.
Read also: Unsynchronized video and audio on Roku, what to do
WHAT IS HDR
Short for High Dynamic Range, HDR substantially increases the range of colors and contrast on smart TV devices and computer screens. This means that dark pixels within the dark portions of an image can become much darker than non-HDR devices, thereby improving overall contrast.
Likewise, bright parts of the image can achieve much higher brightness levels, thereby improving color accuracy.
HDR is definitely not closely related to 4K television technology. In theory, it can be applied to most devices with a screen. However, as it is still cutting-edge technology, it is generally installed on high-end devices, which have 4K resolution. That's why the term 4K HDR is one thing - where there is HDR, there is 4K too.
Roku TVs and devices, of course, support both 4K and HDR technology.
REQUIREMENTS
To stream HDR content, you'll need to meet a number of requirements. If you have a Roku device and a smart TV, you should make sure it can actually play HDR content.
If you own a Roku TV, the only thing you need to make sure is if the model supports HDR. You can find this information online. Just type in the exact model of Roku TV and search for "4K HDR" in its specs. This is pretty much all. You should be able to enjoy 4K HDR content by default.
If you own a Roku player, you'll need to make sure it can stream in 4K HDR. Search Google for the model and search for the keyword "4K HDR" again. Of course, your smart TV will need to be 4K HDR compatible. Googling the specs should give you this information. However, this is where things get a little more complicated.
In order for this to work with your 4K HDR compatible Roku, it must have at least one HDMI 2.0 port that also supports HDCP 2.2. Note that this doesn't just apply to your Roku devices and TVs. If there is a single device in the 4K HDR chain that does not support HDMI 2.0 and HDCP 2.2 (such as a surround system, for example), streaming HDR content will not be displayed in HDR.
If your devices support the requirements, make sure you have updated both devices to their latest versions.
Now, due to the higher quality, the HDR video files you will see streaming will be larger and, therefore, much more demanding in terms of streaming. An Internet connection at a maximum speed of 25 Mbps may be required. This does not take into account anyone else using the actual connection when streaming.
Finally, you should get a Premium type High Speed ​​HDMI cable.
CONNECT DEVICES
Once you are sure that every single device you are using is compatible and once you have everything listed above, it is time to connect the devices. Note that most Roku devices use HDMI ports to connect directly to your smart TV. Some, however, may require an HDMI cable to establish a connection.
If your Roku device and your TV are the only parts of the equation, simply connect them as shown. If multiple devices are involved, use an AVR / soundbar, etc.
CONFIGURING THE TV
Before you successfully stream HDR video content and have everything physically connected, you will probably need to set up your smart TV for HDR. Some HDR-ready TVs will automatically activate HDR mode, while others will require setup.
To make sure you have done everything correctly, consult your TV's instruction manual or contact the manufacturer. You can probably find the appropriate manual online.
However, here is the general outline of the HDR setup for some of the more popular smart TV brands.
On Samsung HDR compatible TVs, go to Menu, then a Image. From this screen, go to Image options, Followed by HDMI UHD Color. Enable this option and restart your device.
For LG HDR TVs, go to the screen Home and go to HDMI. So, go on Settings , Advanced and find the option Image. Now, select and activate the option HDMI ULTRA DEEP COLOR and restart your device.
With Sony HDR TVs, go on Home and select Settings. From the screen Settings, select External inputs, Then HDMI signal format, Then HDMI [select Roku player input]. Now, select Advanced mode and your TV should restart automatically.
HDR SU OF THE YEAR
Hope this article helped you to enable HDR streaming on Roku and TV. When scrolling through Roku's video content, look for the HDR logo on movies and shows. Also, make sure you've followed the instructions carefully and that all devices involved are HDR compatible. Do you use HDR on your Roku device? Have you encountered any problems?
Read also: How to enable Roku developer mode
Further Reading:
How to download the YouTube app on Roku
What is Roku? How Roku Streaming Devices Work
How to enable Roku developer mode
How to mirror iPhone screen to Mac and TV
Discovery Plus on LG TV: everything you need to know