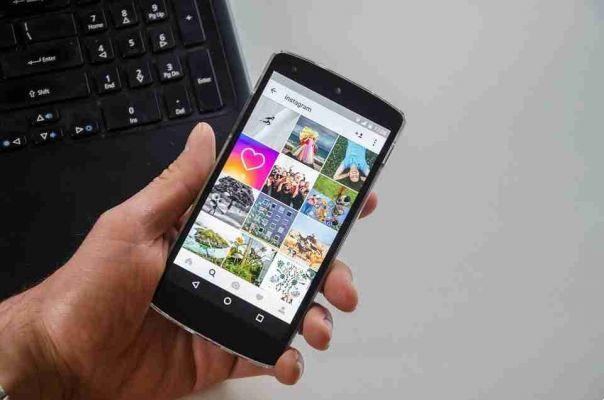 If you have left your comments on other Instagram accounts, after some time, you may be wondering where you left these comments. Fortunately, with the following methods, you can go through all your comments that you have left on Instagram.
Download your Instagram data
Instagram doesn't provide a native way to view your comment history. However, with a few tricks and steps, you can easily visualize them. The first method involves downloading Instagram data.
Your profile's Instagram data not only includes comments you've made, it also contains information such as your past messages, settings, posts you liked, profile information, photos, videos, and archived stories.
Here's how to download Instagram data:
Open the Instagram mobile app on your smartphone and go to the "Settings" menu.
Go to "Security -> Download data".
Enter your email address and press the "Request Download" button below.
Alternatively, if you are using it, go to "Settings -> Privacy and security -> Download data". Finally, click on the "Request Download" option.
You have to wait for Instagram to send your data to your email address.
Once you have received the email, open it and click on the "Download data" button. You will be redirected to the Instagram login page. Enter your credentials and click the "Download Info" button on the next page.
The downloaded file will be in .zip format. Extract it to your favorite location and open the folder.
There will be several folders. You have to open the "Comments" folder.
Here you will find a "post_comments" file in HTML or JSON format.
If the "post_comments" file is in HTML format, double click on it to open it. If the file is in JSON format, you can use to convert JSON to PDF.
Opening the "post_comments" file will show you all the comments you have made using your Instagram profile.
The downside to this method is that it doesn't point to the post you commented on.
Check the posts you liked
Another way to see your Instagram comments is to check the posts you liked. This method may not be as effective as the first, but it is an alternative way. If you don't want to go through the hassle of the steps involved in the first method, this method is for you.
People have a tendency to leave a comment when they like a photo or video on Instagram. If that describes you, using this built-in Instagram feature might also allow you to see all your Instagram comments.
Here's what you need to do:
Open the Instagram app and tap the three-bar icon at the top. Go to "Settings".
Tap "Accounts -> Liked Posts".
After that, you will be shown all the posts you liked. More importantly, you can also keep track of all your comments. Just tap on the posts to see your comments, if any.