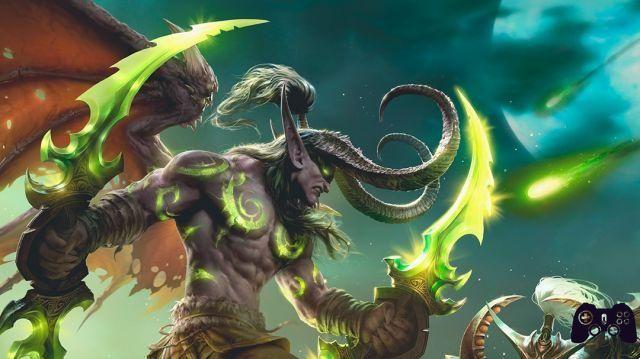 We had already talked about it in the past few weeks, but as the days go by everything becomes more and more real. Chinese players are preparing, at least psychologically, to bid farewell to World of Warcraft. Everything was born, exactly as we reported, from the termination of the agreement between NetEase and Blizzard, which inevitably led to the exit of the US development team and its games from the Beijing area.
In China, World of Warcraft has around 3 million users. This is a decidedly important catchment area, which, however, has already been put at risk in recent months, when the CCP (the Communist Party of China) enacted a new law, which limited the number of gaming hours for minors. However, now, with the revocation of the agreement with NetEase, the game seriously risks not being playable in the country, as specified by the general manager of the Warcraft series, John Hight, in a letter addressed to all Chinese players.
"We are working hard to develop a feature that will allow you to save your characters, props and progress," Hight said in the letter. When all this will happen, however, is not yet known. However, we know that the game will close its doors in January 2023 and that Blizzard will continue to be looking for a partner to publish its games, but we do not know how long it will take, nor if they will really be able to find a new agreement in the end from Irvine. All of this seriously risks putting an end to the presence of the development team and publisher in a country historically very favorable to this kind of product.
In addition to World of Warcraft, many other games Blizzard will no longer be available in China as soon as the agreement with NetEase expires. Among these we find Overwatch 2, Heroes of the Storm StarCraft 2 and Diablo 3. Continue to follow GameDivision for all the news and announcements in the pipeline from the world of video games.
Before saying goodbye, we invite you to subscribe to our YouTube channel.