Just during the past few hours there fusion between wind e Three is officially over. From their union, in addition to the virtual operator Very Mobile, the brand was born WindTre. The official presentation should have taken place in Rome on 6 March. Due to the facts related to the Coronavirus, the company has decided to cancel the event called The Wow Now.
After years of work, users will be able to exploit the potential of the new single network, which it rests on beyond 20.000 broadcast sites defined as "5G ready". The evolution is certainly not over: the new brand has already planned investments for more 6 billion EUR which will further improve the infrastructure over the next 5 years.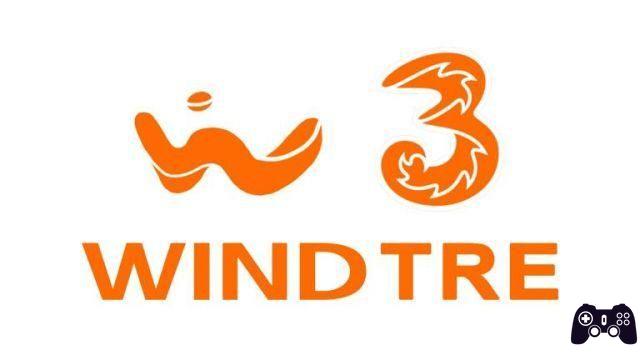 They are currently approx 25 million consumers affected by this merger. WindTre, whose website should be available soon (for the moment there is only an introductory video), has already announced that the first antenna 5G it will be activated during the next few months. Jeffrey Hedberg, the company's CEO, said:
The launch of WINDTRE in a single new brand represents a decisive turning point for our company, the beginning of a new phase for our consumer and business customers. On behalf of our entire team, who have worked tirelessly for the past three years to integrate and modernize our network, systems and all major customer touchpoints, I am delighted to announce the new identity of WINDTRE. To achieve these results, we are investing € 6 billion over 5 years in innovation and modern infrastructure, an investment that is best reflected in our '5G ready' network. The DNA of the new brand, which always focuses on customers, and our people will allow us to offer and launch high quality services throughout the national territory. In particular, concludes Hedberg, in this period of great uncertainty, as a team we have a crucial role in providing our customers with high quality connectivity, today as well as in the future development of the country.
According to preliminary information, the promotions Junior, Young and Senior will remain available and still customizable, according to needs. The connected SIMs will instead get giga of unlimited data traffic. Reload and Free also appear in the list. Starting next March 16, the new one will arrive in the stores of mobile devices official application, which will introduce a revamped program that will allow you to win prizes.
Xiaomi Mi 9 Lite, with 6 GB of RAM and 128 GB of internal memory, is available on Amazon for around 239 euros. this address.