WindTre decides to run to the restart and to apologize publicly following the inefficiencies that occurred on February 3, which caused many inconveniences to users throughout the peninsula, with no internet connection and the inability to call or receive calls, giving unlimited GB for Valentine's day.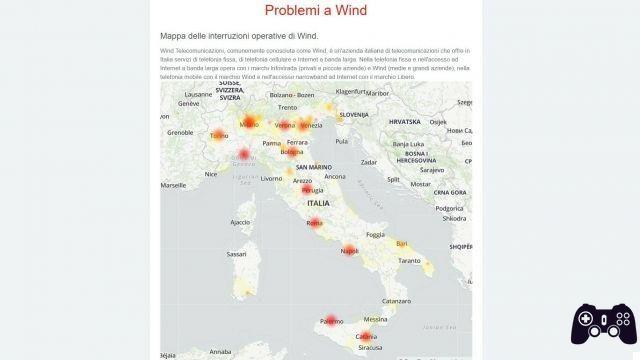 More specifically this is the promotion called Giga Gift, very similar to the one we saw with Vodafone last month when, even in that case, some disruptions to the network occurred.
The problem created by the WindTre networks was not immediately recognized by the telecommunications giant, thus creating a lot of discontent among users who vented all their anger in posts and messages left on official social profiles. The following day, WindTre itself then recognized these problems, confirming at the same juncture also their effective resolution and apologizing for the inconvenience caused to customers.
The apologies did not stop at just words, however, so much so that the operator wanted to implement a concrete gesture and make customers feel their closeness, thus proposing unlimited giga for navigation on mobile devices for the next 14 February 2021, a day that coincides with the feast of Valentine's Day.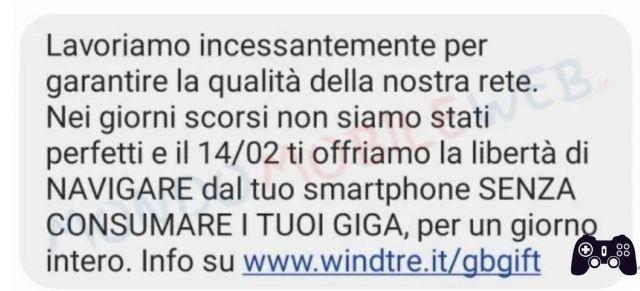 Interested users were notified via an SMS, which is being distributed in these very hours that it recites. "We work tirelessly to ensure the quality of our network. In recent days we have not been perfect and on 14/02 we offer you the freedom to NAVIGATE from your smartphone WITHOUT CONSUMING YOUR DATA, for a whole day. Info on www.windtre.it/gbgift ».
The conditions for accessing the offer are more or less those that we are always used to reading in these cases: that is automatic activation and at no additional cost, automatic deactivation upon expiry, incompatibility with offers that only provide for a tariff plan with the internet and non-applicability with suspended SIMs.
On Amazon you can find the new Apple Watch Series 6 in the 44mm GPS version at a great price. Click here to find out.