Samsung has registered with WIPO (World Intellectual Property Office) a patent in which there are two possible solutions regarding the photographic module of the successor di Galaxy Z Flip. The folding smartphone (available for purchase on Amazon) has achieved enormous success all over the world, thanks to the innovations that have perfected the form factor.
However, there was no lack of criticism. Some users have in fact expressed negative opinions aboutl photographic sector. The tests conducted by DxOMark have made the device total a score of 105. A result considered by many not up to par for a smartphone of this range. In fact, in the back we find only two sensors of 12 MP each.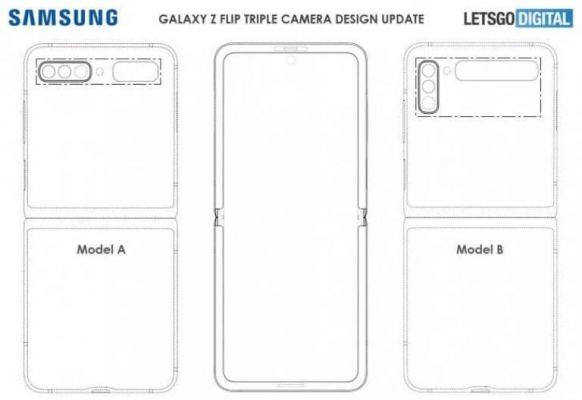 However, things could change with the new generation. Samsung Galaxy Z Flip 2, which is expected to arrive in a few months, will perhaps offer well 3 rear sensors. This is what emerged from the recent patent in which two different options are examined.
La before ("Model A" in the previous image) features three photographic sensors embedded in a horizontal module (with rounded corners), followed by an LED flash and a small secondary screen. There second option ("Model B") has a similar pattern, only the module is arranged vertically and the secondary display is larger.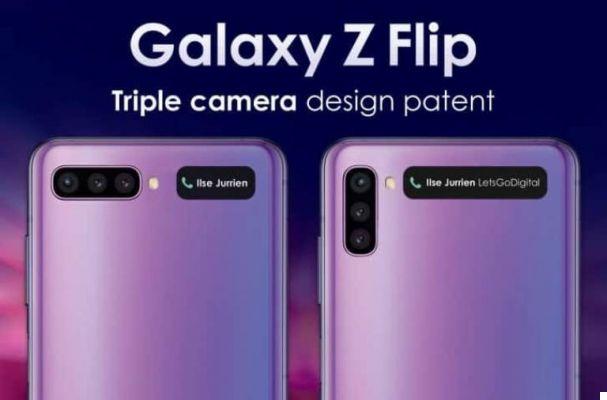 To find out if one of these hypotheses will actually be chosen by the Korean manufacturer (since these are patents, there is nothing certain), we just have to wait for.
The brand new Samsung Galaxy S20 + 5G, with 12GB of RAM and an excellent spec sheet, is available on Amazon.