The changes to the terms of service of WhatsApp have caused a lot of discussion in recent weeks, news that had attracted attention and frightened a good portion of users. After seeing a great exodus towards alternative messaging apps, such as Telegram and Signal, Facebook has decided to run for cover reassuring users about their privacy with Stories dedicated to the topic.
The latest update in beta of WhatsApp wants to put the issue literally in the foreground to calm the spirits and try to limit losses.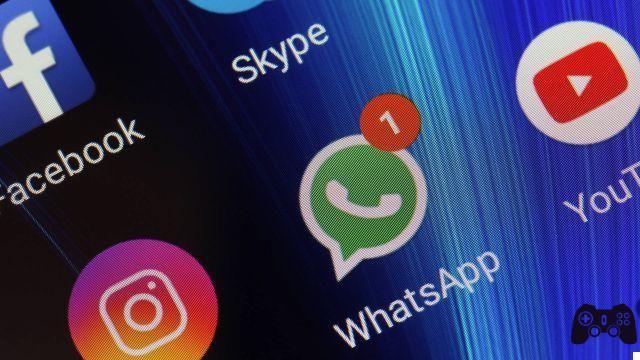 WhatsApp has been updated in Beta to version 2.21.4.13 and this has allowed us to take a first look at what the company led by Mark Zuckerberg has in store for the future. The update brings with it a new splash screen dedicated to updating the terms of use in which emphasis is once again placed on guaranteeing user privacy, underlining some very important aspects:
"We cannot read or listen to your personal conversations, as they are end-to-end encrypted. This will never be changed "
"We are working to make it easier to chat with companies to ask questions and get answers faster. Chatting with companies is an optional choice "
"It is our responsibility to explain why we are making this change, which is why we are providing more information"
Among the novelties of WhatsApp Beta 2.21.4.13 you can then see how the new terms of use of the Facebook messaging service become 100% effective as of May 15, 2021.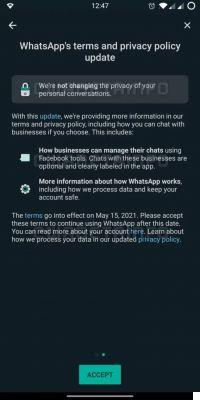 Finally, it is right to remember that the change in the conditions of use only concerns the way in which companies will be able to manage the messages exchanged with users using a special tool. These changes are designed to "improve the experience on Facebook by offering targeted advertisements".
Conversations with companies will obviously be at the discretion of users and, for now, WhatsApp does not seem to want to insert advertising in the chats made through its service.
This latest beta update is in a gradual rollout and is slowly reaching all users enrolled in the preview program through the Google Play Store.
The original Apple MagSafe charger, compatible with all the latest generation iPhones, is available on Amazon with fast delivery. If it is one of the best-selling products in the category, perhaps it is worth trying it, don't you think?